I found myself in a situation where a lot of people find themselves. In the early summer of 2017 and I had just graduated. I was feeling very proud of myself, let out a sigh of relief then asked myself, "So now what?".  Whilst looking for jobs I saw a job ad for teaching English in China and I thought I'd at least apply. Within a week of applying I had completed the interview process and received my job offer from English First (EF). I was going to live in China. Prior to starting my job, I had absolutely no teaching experience, no experience working with children and I had never left Europe. I was going into the complete unknown. But that is exactly what makes living and working in China so amazing. You never really know what's around the corner and if you keep an open mind and go with the flow, you'll find that it's an amazing place to be.
Traditional Yet Modern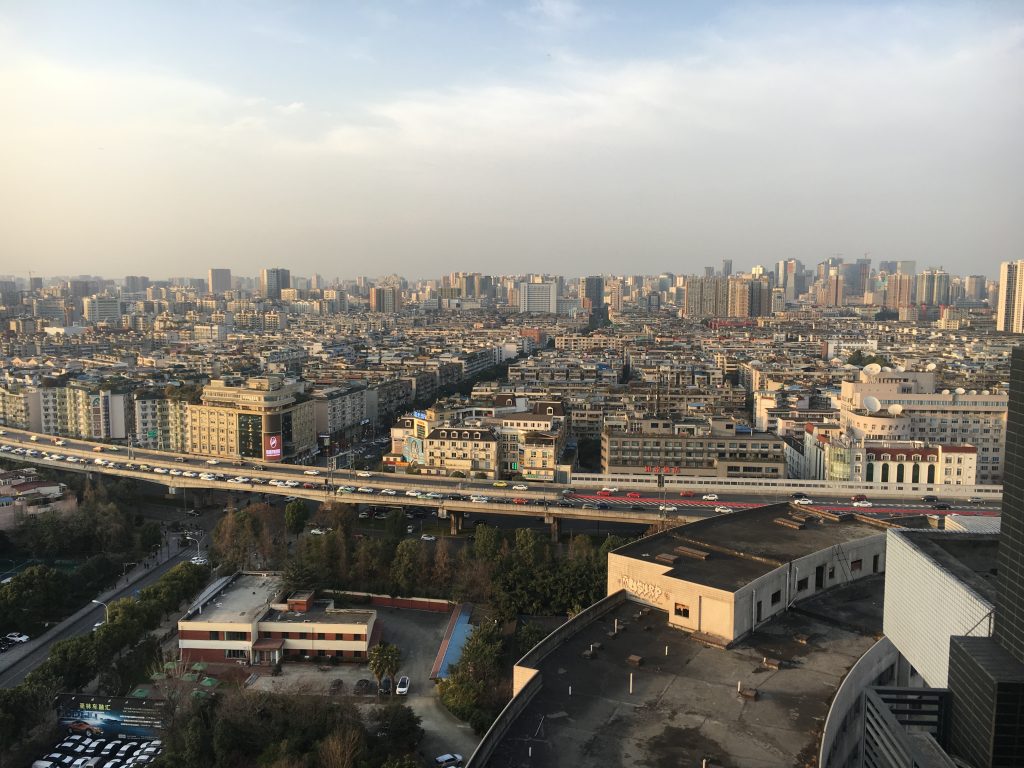 The new city I'd be calling home was Chengdu, the capital of the Sichuan province, famous for it's amazing spicy food (non-spicy available for those with a sensitive tongue) and giant pandas. Prior to moving to Chengdu, I would have considered myself a picky eater but right now I'm so glad I went into this experience with an open mind. Being able to have this food delivered right to my door for ridiculously low prices made it even easier to try everything Chengdu had to offer. Sichuan food slowly but surely became my favorite food and I still long for it to this day. Convenience would be an understatement when describing Chengdu: cheap shared bikes can be found everywhere, the city's extensive metro system can take you anywhere you want to go from multiple train stations to extensive shopping malls, all for a low cost of entry. Taxis litter the roads and it's very easy to ride them (even if you speak no mandarin).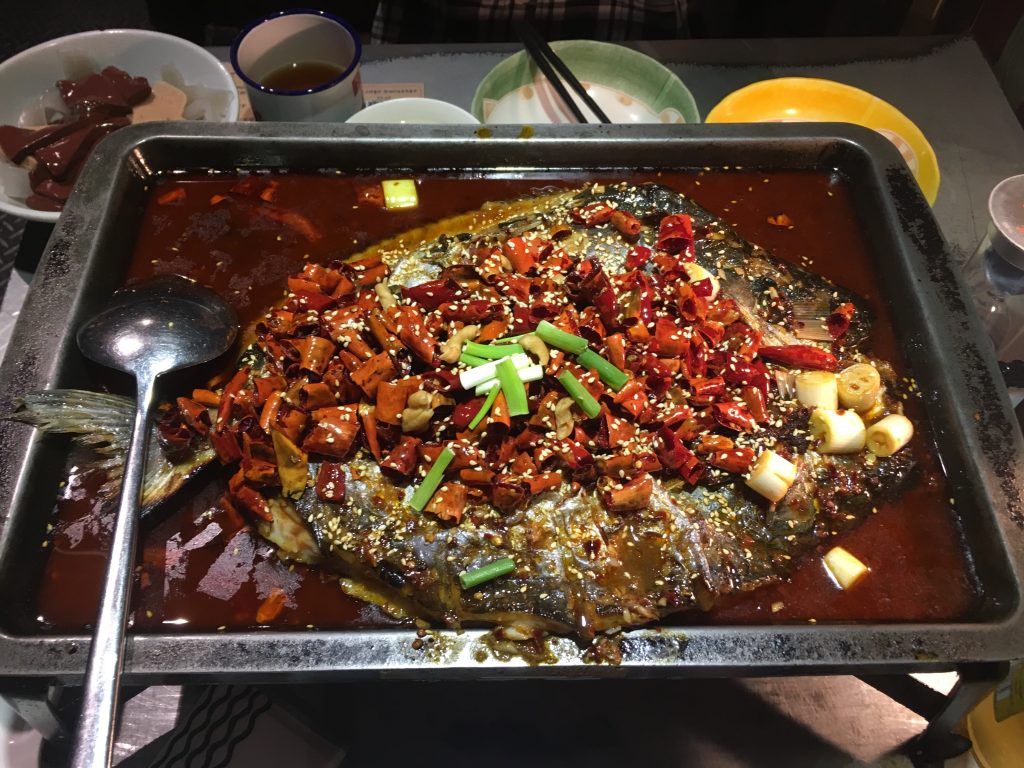 My home
I lived in a very modern apartment complex that had 24-hour security, a pool and a balcony. Chengdu has the reputation of being a very relaxed city and I never really understood this until I went to other cities. The pace of life is just a little bit slower there and you can expect to see plenty of locals relaxing in the park, drinking tea, playing mahjong, performing traditional Chinese dances (feel free to join in), or playing some traditional sports.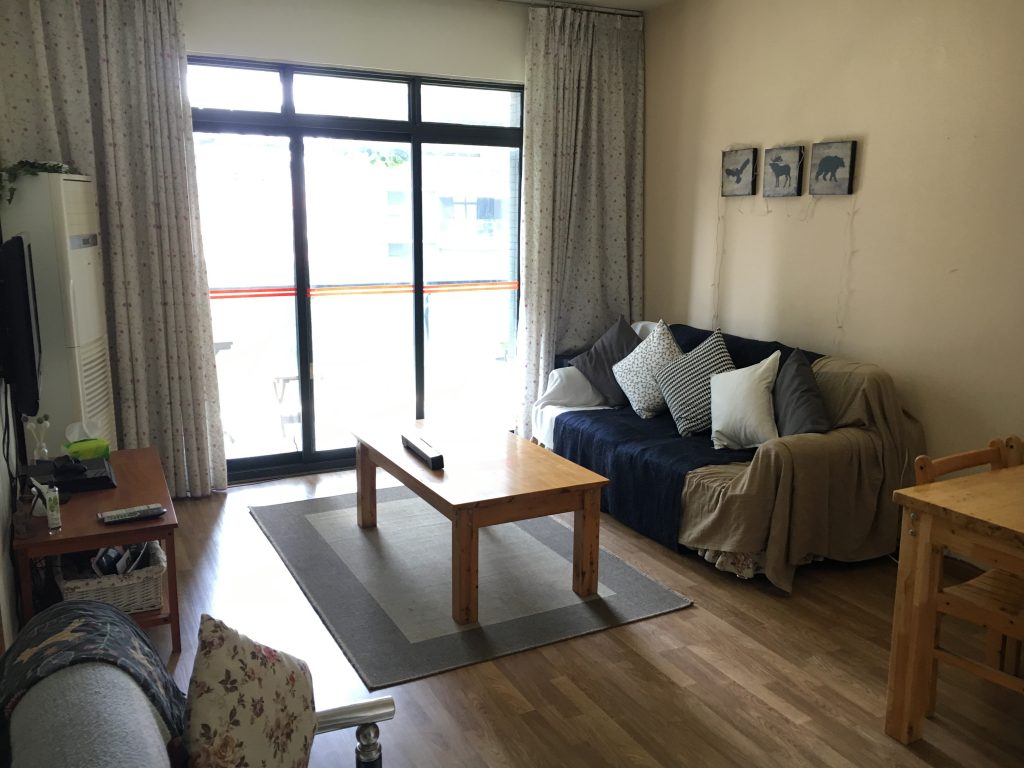 A Modern Work Space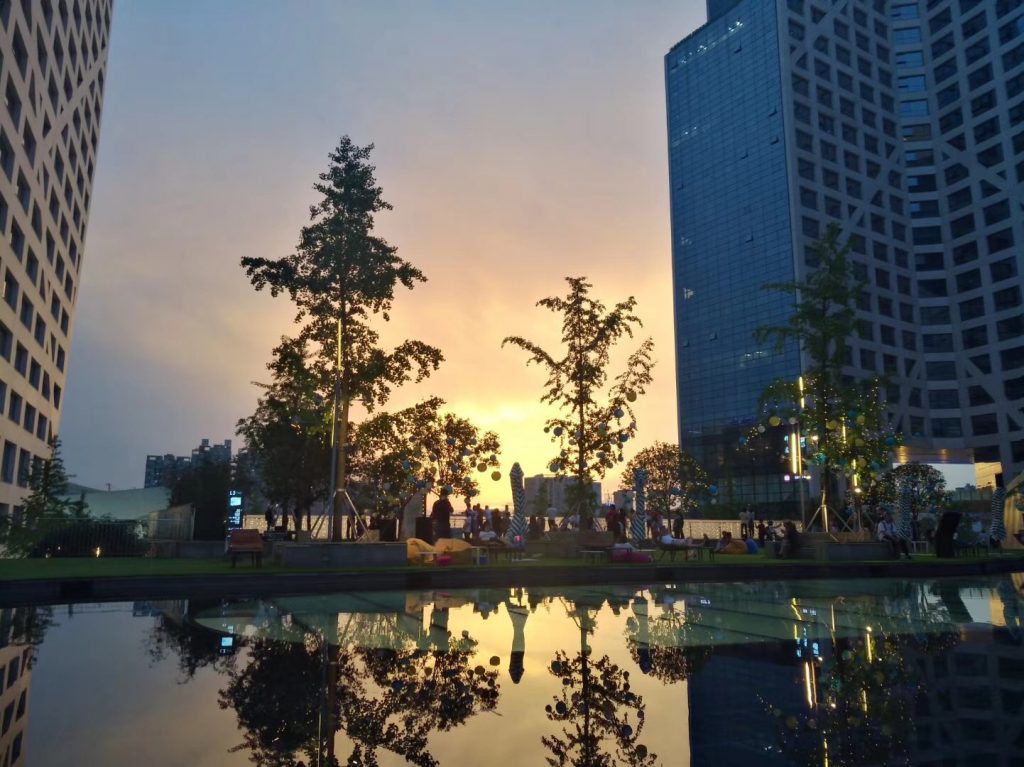 My school was in the Tongzilin district, where I lived. This area was massively convenient as it had lots of amazing foreign and local restaurants, an international supermarket, newly refurbished gym and my Chinese school where I was learning mandarin. My EF center was in a large shopping mall that gave me and my work friends lots of options for food and drink when we would have breaks. The school itself was the newest EF center in Chengdu, so my colleagues and I enjoyed using brand new technology and an open classroom design that made lessons feel more dynamic.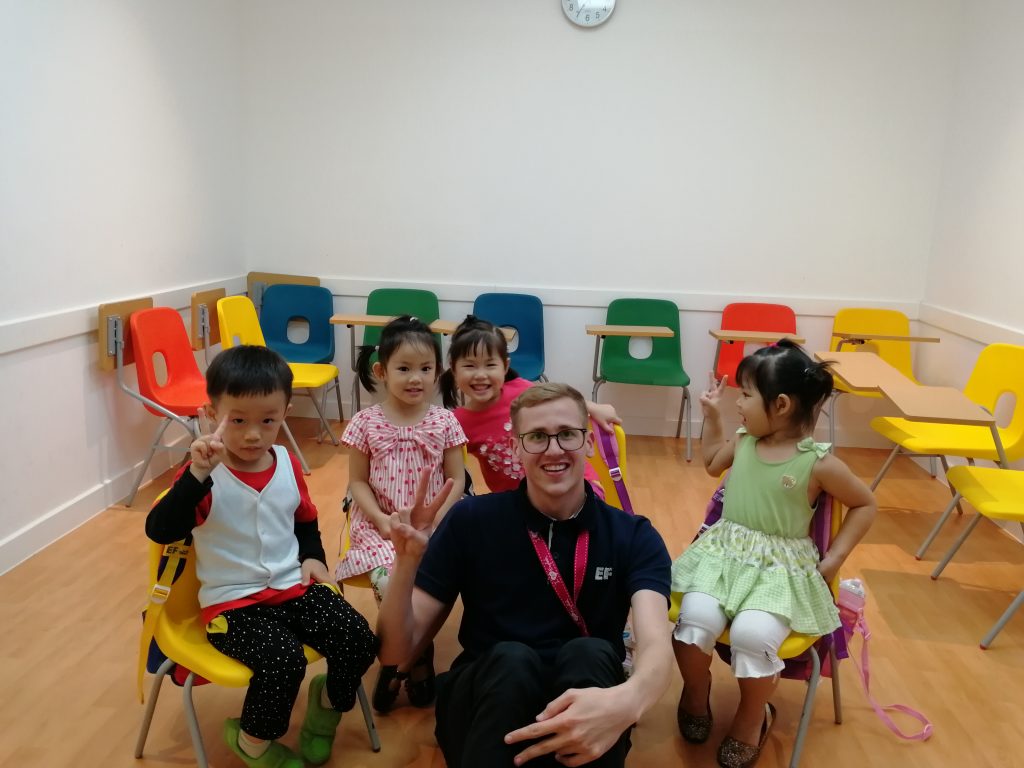 Friends and Colleagues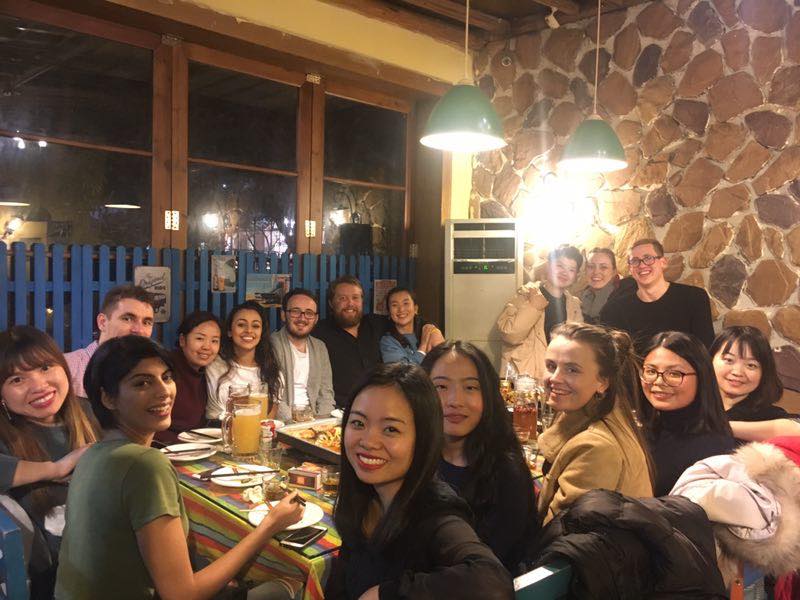 When I first arrived, I was assigned a mentor who quickly became one of my best friends and still is to this day. She passed a lot of wisdom on to me which resulted in me becoming an excellent teacher. But she wasn't my only support network, all the staff in my center and beyond were incredibly helpful. EF offers a lot of great opportunities to develop your teaching and soft skills so you can get the most out of your lessons. There was a genuine sense of community across all departments within my school, on Sundays my and I would often finish work, go out for an amazing dinner and drinks, then take the party to KTV (a popular karaoke place) where we would sing into the night. If you're interested, there are great opportunities for you to grow in the company, within a few years you could be a director of studies of your own EF center. This was great because of the EF schedule. Typically, you work from the afternoon to evening on weekdays, morning till late afternoon on weekends and have your two days off during the week. This does unfortunately mean that weekends can be very busy but if you organize your time efficiently, this shouldn't be a problem.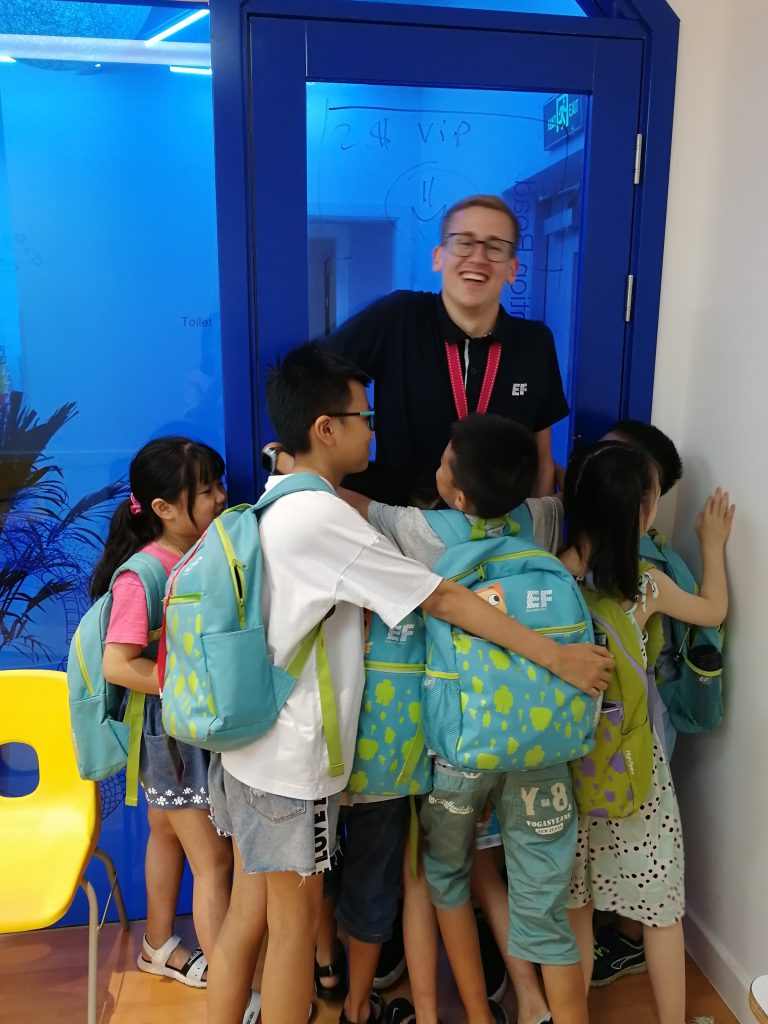 The Downsides of EF
Sadly, because EF is a business there is an element of sales and marketing involved. In my experience, the sales and business side of the job got in the way of my teaching responsibilities. The salary of some local staff members is dictated by sales so there can sometimes be pressure put on teachers during the peak periods. The other downside to EF is you only get 10 days holiday combined with other Chinese national holidays. For me, I wasn't looking for a career in ESL, I just wanted to travel and experience as much of China as possible, so these points ultimately resulted in me leaving EF. However, don't let this deter you, if you're interested in developing your soft skills and want a career in ESL, then this is still a great option for you. Even if this doesn't interest you, the people and experiences you have in EF are amazing.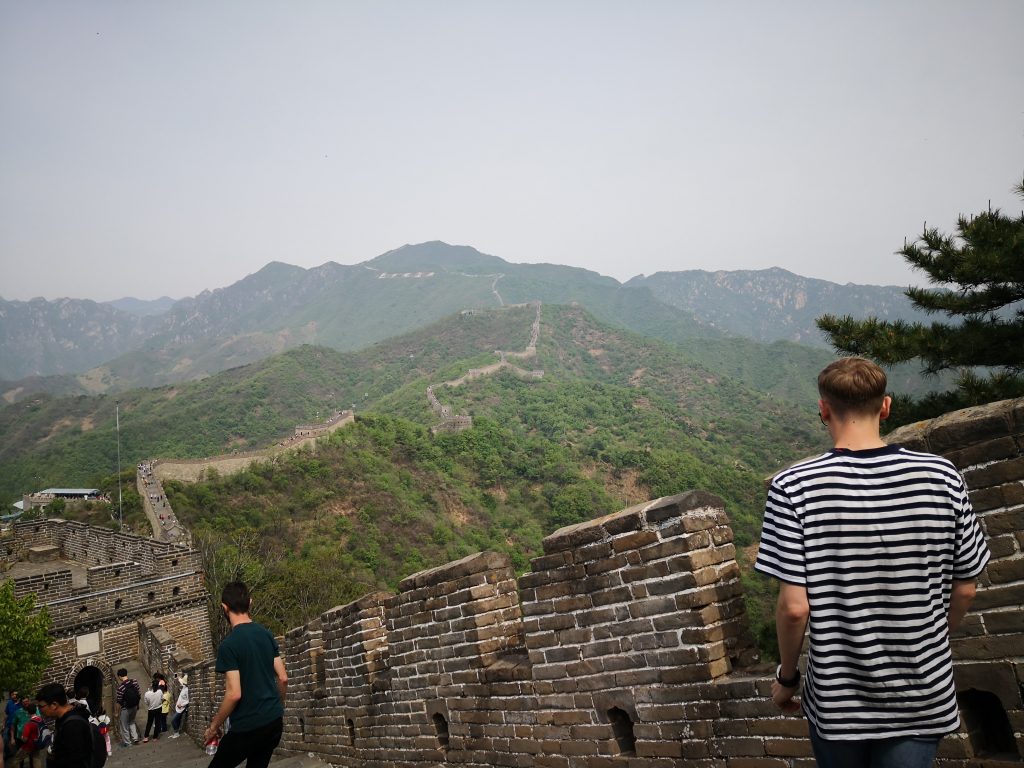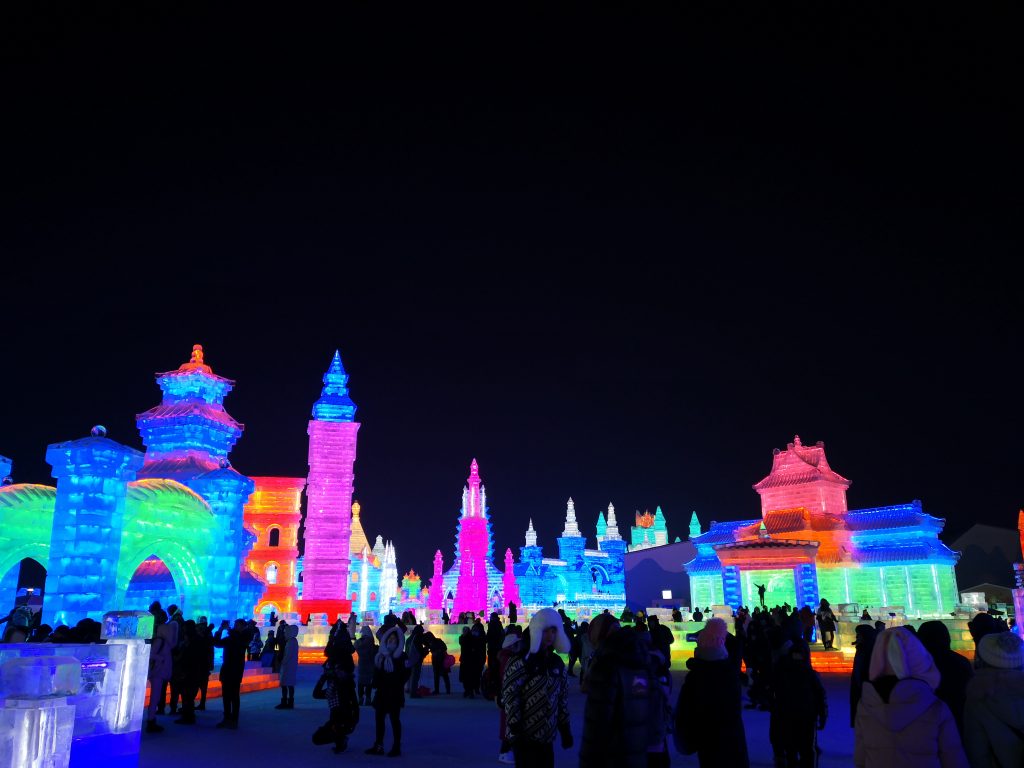 Pollution and Humidity
As much as Chengdu will always be a home away from home, I need to let you know about some downsides to living there. Due to the geography of the city, it sits in a basin surrounded by mountains which means the pollution accumulates there, making it one of the most polluted places on the planet. The pollution is particularly bad in winter where you should be wearing a face mask if you go outside. However, it isn't all doom and gloom. If you buy an air purifier for your apartment and keep an eye on the AQI (air quality index) you will be fine. In EF every classroom is fitted with an air purifier, so you'll also be protected at work. The summers in Chengdu (and China in general) can be quite brutal with roaring temperatures and high humidity but it's livable. Most apartments in China are fitted with AC and in EF every classroom had one.
Wrap Up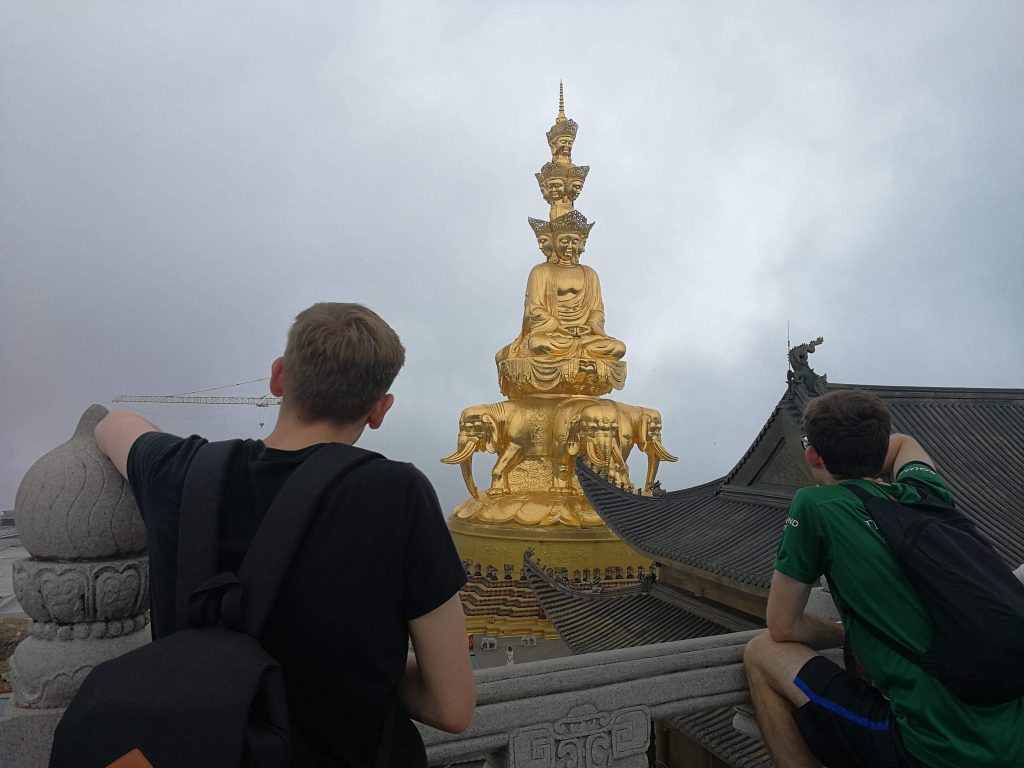 I had some of the best experiences of my life whilst living in Chengdu. I formed bonds with my students and watched them develop into amazing young minds. I met some of the most interesting and dynamic people I've ever met who helped me diversify my interests and opinions who I'm still in contact with. I travelled around and saw some of the most stunning landscapes and cities I've ever seen. I can guarantee you your time in China will be something you'll remember for the rest of your life. So, what are you waiting for?
Interested in working in China and want to find out more? Our UK agency ensures that schools are up to top standard and provides an additional layer of protection and reassurance when negotiating issues with your Chinese school. To find out the latest vetted and quality assessed top providers in China check out nooneliterecruitment.com/teach-english-in-china.