I'm Justina, and I'm from London. I recently took a gap year away from my journalism career to teach English to children in Beijing as well as learn Chinese myself.
Working
I taught English at what is referred to as a language training centre (as opposed to a public school) in central Beijing. This means that students come for classes after school or on weekends.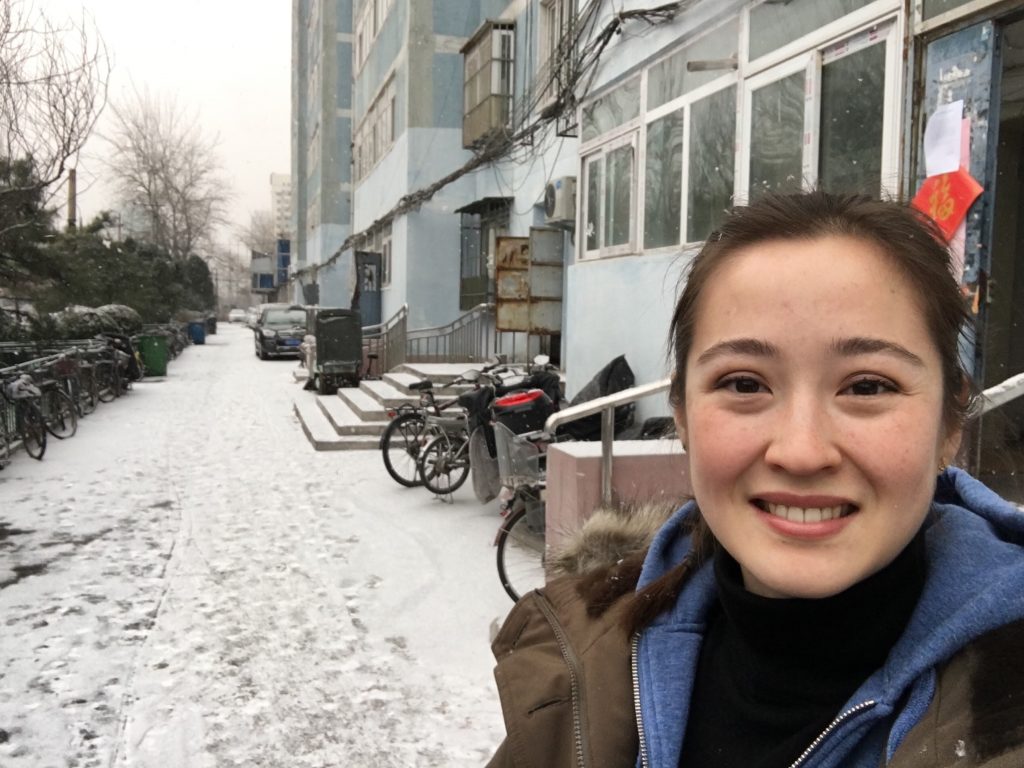 I worked for Education First. EF, as it's more commonly called, is one of the largest companies offering English teaching in China. My workplace was known as BJ08. It is one of the 19 centres EF runs in Beijing for children to learn English. BJ08 was newly refurbished which made for a pleasant environment, though my own office area was cramped. It was also well stocked with props and toys to serve as teaching aides.
My shifts were essentially off peak hours. On weekdays I started work after lunch and finished at approximately 8:30 in the evening; on weekends I worked from roughly 8:30 a.m. to 6:30 p.m. My own "weekend" was on Tuesdays and Wednesdays. There were pros and cons to this system. On the one hand, it was easy to build my new life around this unusual schedule, and I appreciated the opportunity to explore a city as busy as Beijing when many people were at work. Most of my friends were also bound by the same timetable so I was able to have as full a social life as I pleased. But, having to work all of Saturday and Sunday meant that it was difficult to sustain relationships outside of my professional bubble.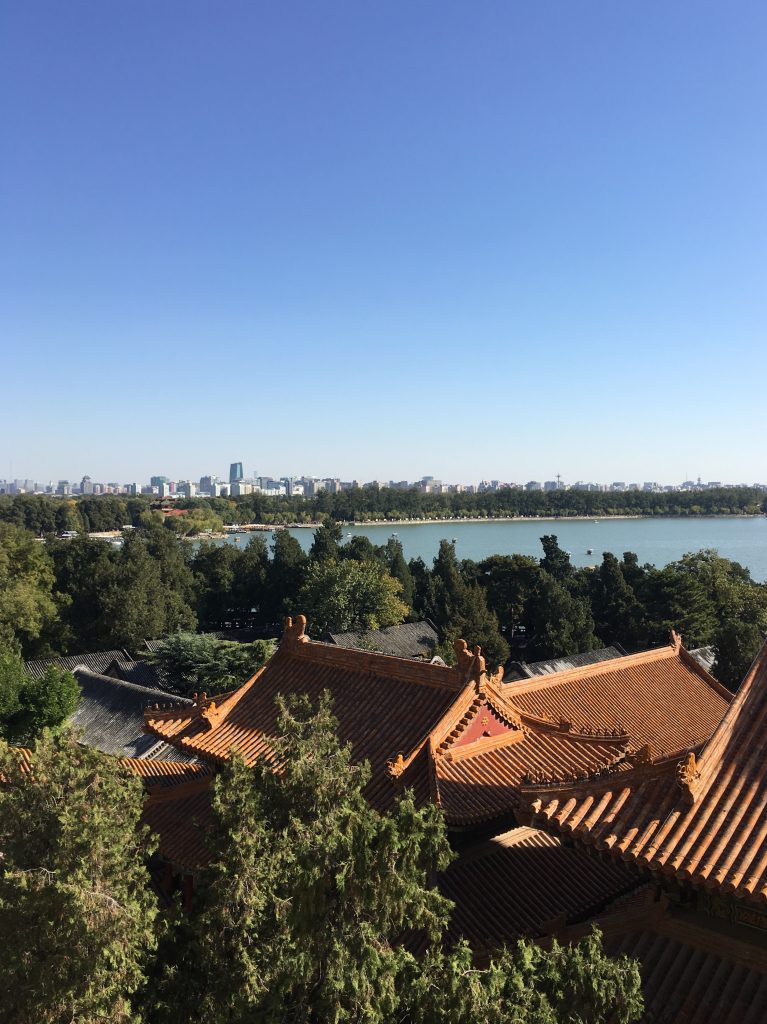 EF provides decent training for new English teachers, given that it hires people from very diverse backgrounds and the job itself has relatively low barriers to entry. I sat through several days of training upon arrival in Beijing, which was also a great opportunity to make new friends. I later had to take exams and be observed teaching by my line manager in order to move up a banding system.
I taught pre-formulated courses for which lesson plans were already written, though I was encouraged to personalise my classes. This structure was useful in terms of providing a clear framework for teachers, students and parents to understand. But, some pre-written lesson plans were difficult to follow.
I spoke only English when teaching, and this was sufficient to communicate instructions to older students. When teaching classes of children younger than six years old, I was supposed to have (though this often wasn't the case!) a Chinese-speaking assistant with me for support.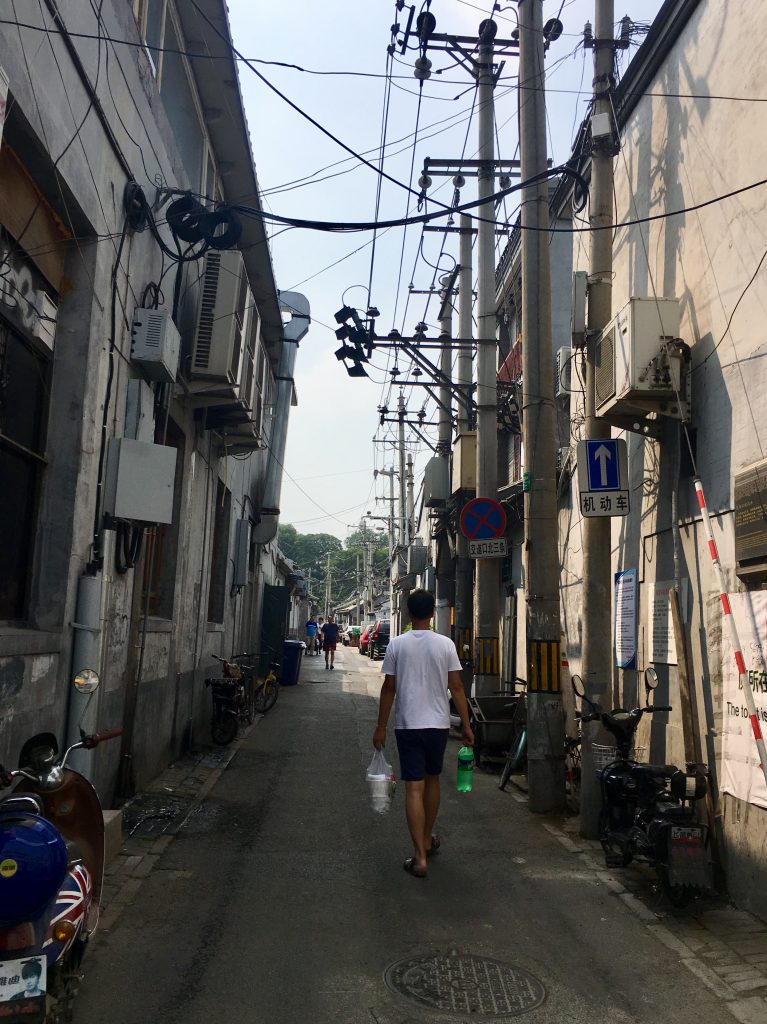 I enjoyed being in the classroom with my students most of all, leading them in activities, playing games and providing focussed, individual help. I taught younger students skills which weren't necessarily part of language learning, such as using scissors. Older students were encouraged to think creatively and independently, a typical task might involve working in pairs to come up with and present a business idea. Disciplining a group of children was something I had no experience in, and initially I was worried that my classes would hate me if I was strict! But, building my own experience as a teacher made this easier over time. A big surprise for me was learning how a classroom environment can help children develop socially as well as academically, and what I found most rewarding was helping my students to become more independent.
One problem was that my colleagues and I had very busy schedules, to the point where teaching quality was sometimes compromised. I think that EF could provide a better product to its customers by assigning each  teacher fewer classes, thereby freeing up our time to thoroughly plan lessons and personalise activities to students' needs. Some Saturdays and Sundays I taught for six or seven hours, effectively all of my time at work bar a lunch break that was spent working anyway. To teach well it is essential to plan. This can, for example, involve discussing classroom activities with a colleague or making materials. It all takes time. On top of this there are always administrative tasks to do, such as marking tests. I often felt that I didn't have enough time to prepare properly for my classes.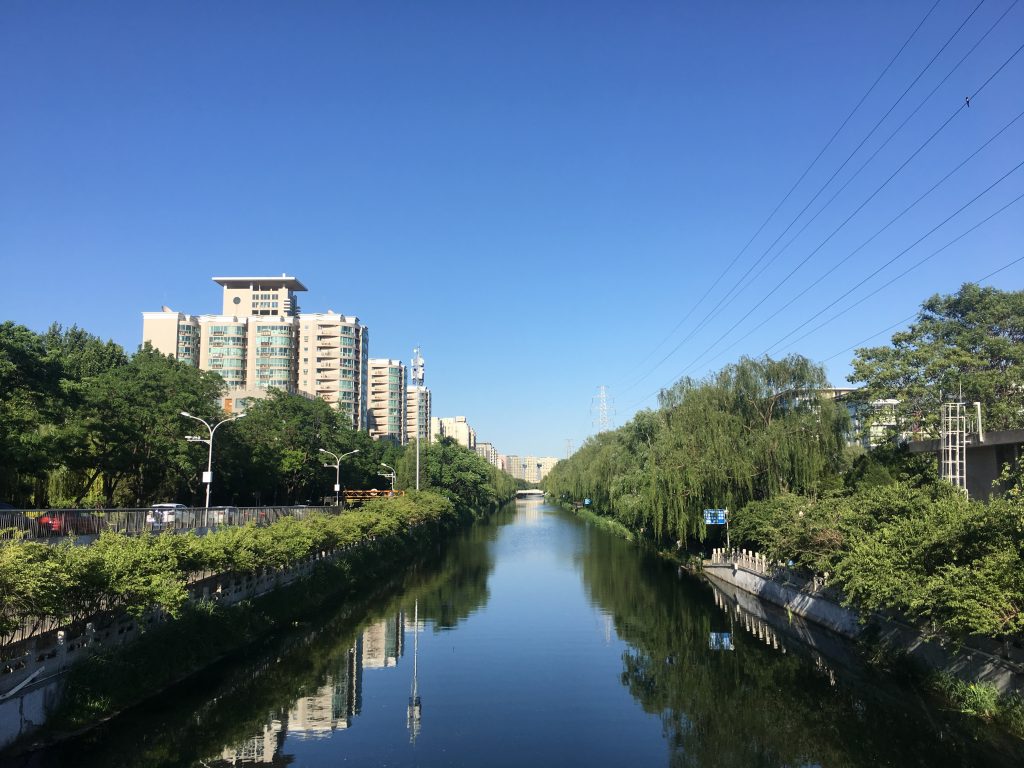 Living
I lived in a ground floor apartment in central Beijing. When house hunting, I noted that: beds were harder than I was used to; showers and toilets were usually combined into a single wet room; the exteriors of apartment buildings were often shabby; kitchens did not include ovens.
My apartment was newly refurbished, though it soon became evident that this had not been done with the greatest care. The interior had not been made to last, meaning that there was often an issue that needed fixing such as a sparking stove or unattached sink overflow pipe.
Nonetheless, I loved my home and my living experience in Beijing as a whole. My area was charming, with its wide, tree-lined streets. I had chosen to live there for convenience, and because it was not filled with high rise apartment blocks – by this I mean that my building had 12 storeys as opposed to 22. There were, as is common in Beijing, many small, green open spaces nearby where people would gather to socialise, play games, exercise or sell things. Living on the ground floor meant that I was routinely woken up in the morning by a large group of old ladies who would gather outside my window, which was a suntrap, and gossip loudly.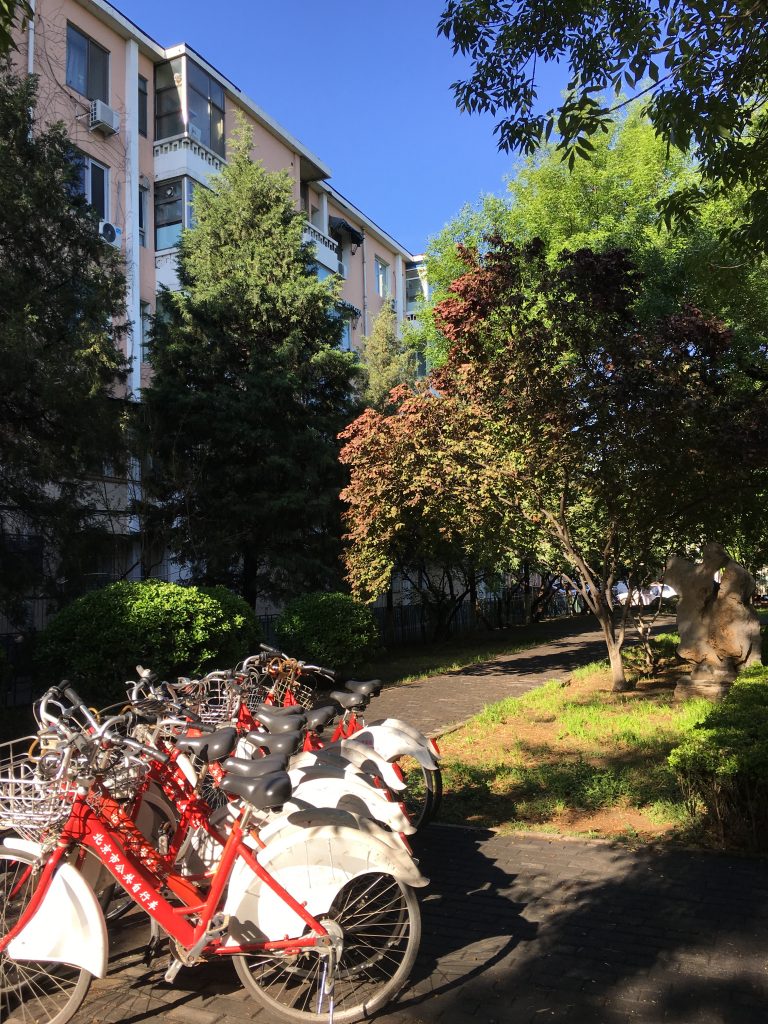 I didn't feel isolated because I lived with a roommate. We met when training to work for my company, which is common. She became one of my closest friends in Beijing, and it was both fun and reassuring to have a partner with whom I could navigate the different, ongoing challenges of living somewhere foreign.
I felt most homesick during my first five months away, which was likely amplified by having several visits from family and friends during this time. After the five month barrier I felt far more accustomed to my new life. One of the reasons I moved to China was to learn Chinese, a goal I took seriously with three hours of one-on-one tuition per week. Improving my language skills, and the independence this opened up in my day to day life, was a fundamental part of helping me feel more at home.
Beijing
Beijing is obviously a huge city, though it's less international than, say, Hong Kong or Shanghai. The expat population comprises of English teachers and two other main contingents: embassy staff and those working in the corporate sector. Beijing's main tourist sights include the Forbidden City, the Temple of Heaven and the Great Wall of China, several sites of which are a couple of hours' drive out of town. But, it was experiencing everyday life that I loved the most.

Beijing has a selection of international shops, though I did have to get used to living without certain brands. For example, foreign cosmetics companies that do not test on animals cannot be sold in China. The nightlife is fun if you know where to look; it's worth making the effort to scope out your own scene. Public transport is definitely not 24/7 so if you decide to go clubbing on a busy night, you must predict over an hour in advance when you might want to go home and so stake out your place in the Didi (China's version of Uber) queue.
Convenience is king in China. I rarely needed cash and paid for almost everything using WeChat's QR code system on my mobile phone. There is a huge culture of ordering food and it's possible to never cook as cheap meals are so readily available. I often ordered coffee to be delivered to my home or workplace.
Security cameras are everywhere, as well as more public security measures than I had experienced before. You must put your bag through an airport-style scanner before getting on the metro. Nonetheless, this stringent approach to security did mean that the city felt very safe.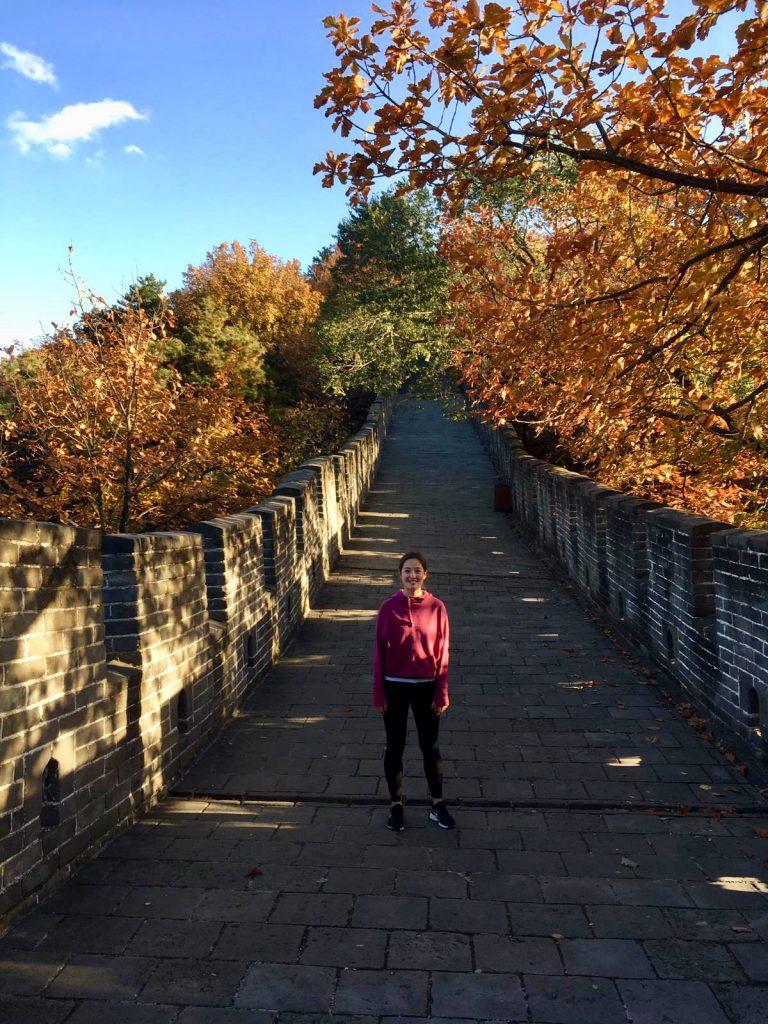 The air quality in Beijing was noticeably worse than I was used to. It was often difficult to see far into the distance and during the winter there were a few instances when I struggled to clearly make out buildings just across the street. I don't think that the smog impacted my health, though some of my friends attributed allergy symptoms to the dirty atmosphere. Air purifiers in apartments and workplaces are common. I avoided going for runs outside if I didn't think that the air quality was good enough.
My commute to work was a 25 minute ride on the metro. The Beijing subway system is notorious for being overcrowded, but I found it to be excellently managed considering the amount of passengers there are. At busy times you are made to walk a longer path around barriers in the metro stations, which slows down the flow of people. There are station staff dressed in yellow lined up along the platforms using loudspeakers to direct passengers. My commute during peak hours cost roughly a tenth of what it did when I worked in my native London, and there were never any delays.
Keeping on top of the paperwork required to live and work in China felt intimidating at first, though it must be said that my company was excellent in holding my hand throughout the various processes, such as applying for the correct visa and setting up a Chinese bank account. Navigating other logistical tasks alone, such as figuring out how to use the various apps required to pay bills and rent in China, could be a struggle – not least as almost everything was written in Chinese characters with no English translation. I relied on the help of kind Chinese-speaking colleagues for this sort of problem.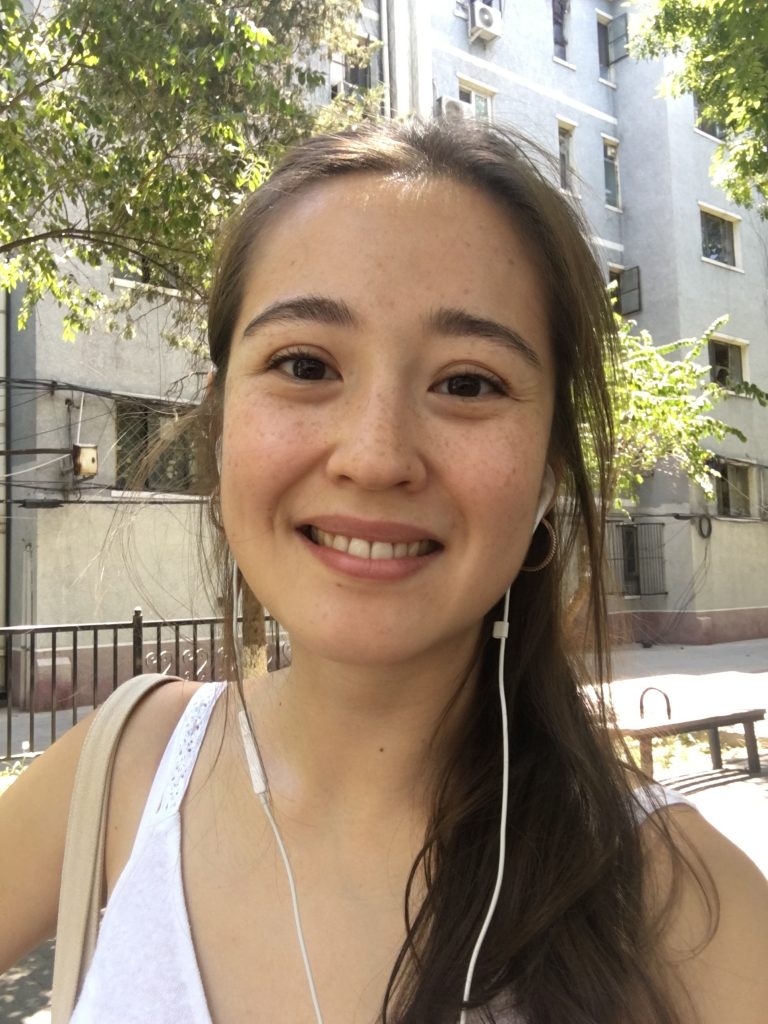 What I found most stressful was the feeling that it simply wasn't possible to get ill. Going to the doctor was expensive and potentially required accompaniment by a Chinese-speaking friend, depending on which hospital I chose to go to. An appointment and subsequent simple treatment usually cost less than the threshold amount required for my health insurance to kick in, so I didn't benefit from being covered. I avoided seeking medical help for anything I deemed to be too minor an ailment. My colleagues usually had full schedules, meaning that getting sick didn't feel like an option as it would be difficult to arrange cover for my classes, especially at short notice. Compounding this problem was the fact that my fellow teachers and I would often get ill, both from living in an environment we weren't used to and being surrounded by children day in day out.
The time I spent teaching English in Beijing taught me many things; I learnt lessons I would not have been exposed to had I not taken the risk of moving abroad and trying something different. My experience ended up being a precursor to a new job in Beijing in my original field. I loved making new friends and seeing my students develop. But, it must be said that both of these processes are marathons, not sprints, and I think that it's necessary to live your new life teaching English in China for at least six months in order to gain the most from the experience.
Interested in working in China and want to find out more? Our UK agency ensures that schools are up to top standard and provides an additional layer of protection and reassurance when negotiating issues with your Chinese school. To find out the latest vetted and quality assessed top providers in China check out nooneliterecruitment.com/teach-english-in-china.