Hi I'm Rowan. I am a graduate from the UK and I moved to Guiyang in Guizhou province, South West China to teach English at i2 English school. Here is a review of my experiences.
Where was your school?
In September 2017, I moved to the city of Guiyang in the Guizhou province to start working for i2 International Institute of Education. I2 has 9 campuses in the city made up of around 2 to 10 Foreign Teachers (FTs).  The campus I worked in was away from the busy city centre in a community.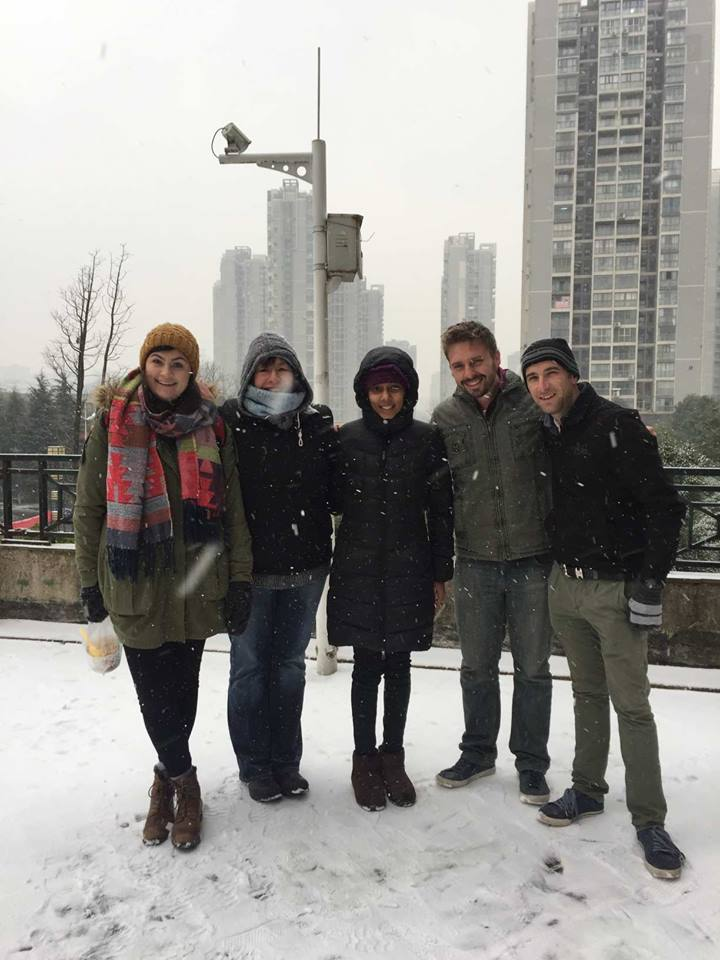 What were the working hours like?
The working week consisted of 30 hours including 22 teaching and 8 office hours and I worked Wednesday – Sunday. Wednesday and Thursday I would work 15:50 – 20:50, Friday from 1:20 to 20:50 and Saturday and Sunday 9:00 – 5:30. The 22 teaching hours were broken down into 40 minute classes with 5 minutes feedback after. However, I found that I often worked more than this either writing lesson plans and preparing for lessons or attending training workshops and meetings. Teaching overtime was always paid but extra office hours were unfortunately not paid.
During my year I was promoted to Senior Teacher which meant that I only worked 15 teaching hours and in theory did 20 office hours, but in reality the job began to take over my whole life and I stopped enjoying it.
How was your commute to work?
My apartment was in the community that I worked in so my walk to work took less than 5 minutes. I lived with my boyfriend who also worked for i2 and he would take a 10 minute taxi to his campus everyday which cost about £1.50.
What were you students like?
Classes were no bigger than 4 students and they usually came twice a week which meant that you could bond really well with your students. My youngest students were 3 years old and my eldest was 14, but the school also took adult students. I developed great relationships with them and still keep in touch today.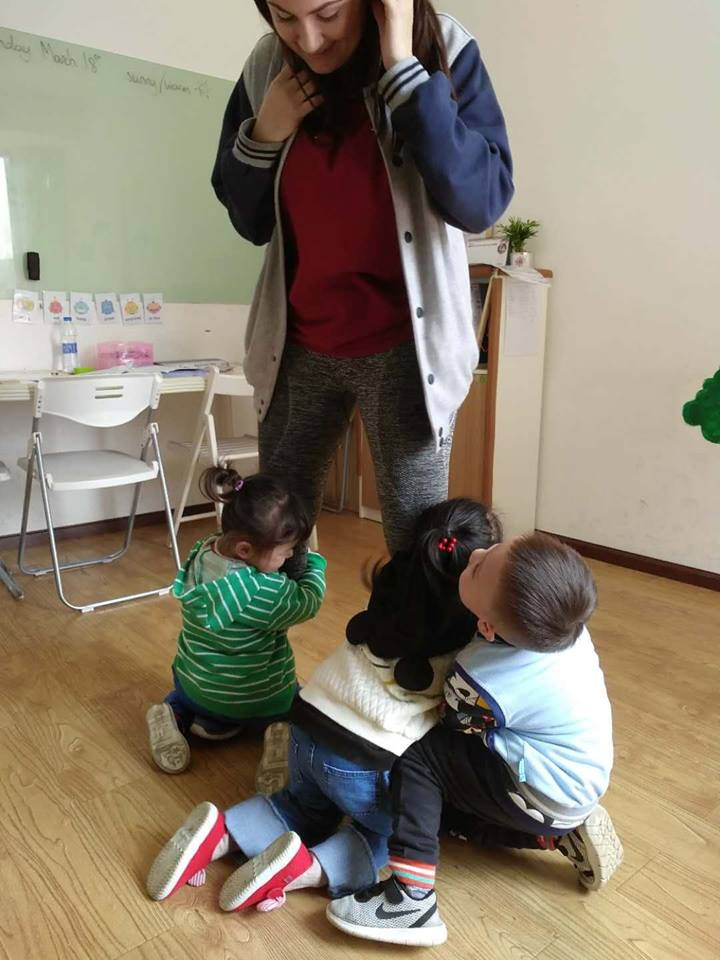 How were the school facilities?
I2 had a solid curriculum that is easy to follow and loads of online resources for you to download. All students have a class book and an activity book and these guide your lesson ensuring you achieve the language aims. One of the best parts of the school was the amount of training they provided. Every week we would focus on developing new skills and we were able to apply this to the classroom. i2 is expanding at a fast rate and still establishing national standards so at the moment there can be large and frustrating differences between campuses. I did find that in my school, which was one of the oldest in the city, we lacked good quality teaching resources. A lot of the toys were broken or damaged, they were trying to order in new toys but the budget was restricting. I relied most heavily on my whiteboard more than any fancy toys though! Another issue I found was the cleanliness of the campus. In general, the space was great and the classrooms were large and practical but they were not cleaned thoroughly at all and the communal spaces were untidy. i2 is very profit driven and don't value their FTs as much as they should and this shows in their practices. Whilst I was working for them I saw 7 teachers quit on my campus alone mainly due to this. However, I understand that this may not reflect other campuses.
City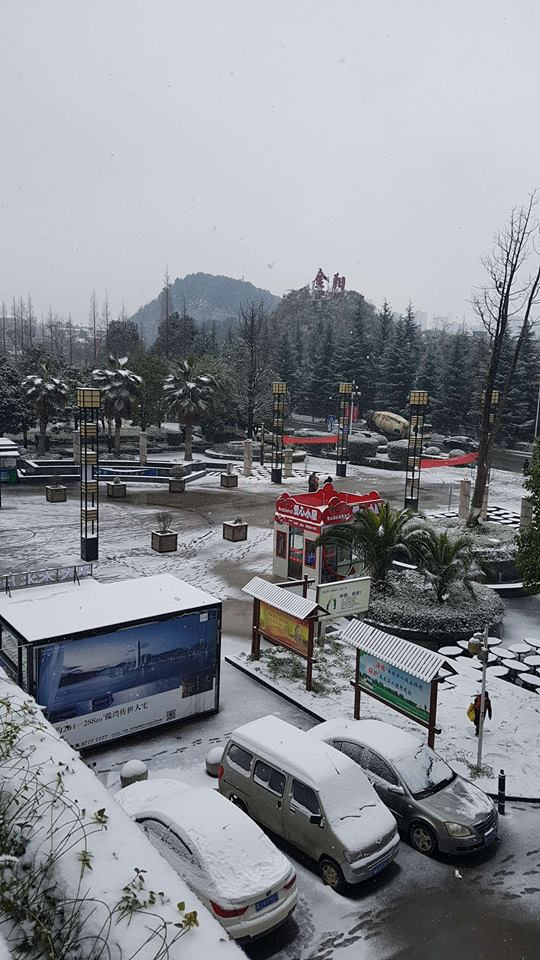 Tell us about your city in China/What was the shopping and daily life there like?

Guiyang is a very green, mountainous city with a moderate, humid climate. I really enjoyed all of the parks in the city and if you want to get away, it has several high-speed railway stations that connect you to most parts of the country! There were lots of brand new shopping malls which were mainly made up of clothes shops as well as juice bars, cinemas and always a Starbucks. Guiyang definitely lacked western products, especially foods, which was tough at times! The city is growing at a rapid rate and this year hosted the 'Big Data' expo, which attracted lots of international business. It is definitely an 'up and coming' city with little Western influence currently which made it very interesting to live in.
What was the scariest moment you faced?
Guiyang is a safe place to live and I never felt afraid. But this one time in the middle of winter a massive monkey came to the community looking for food and that did scare me.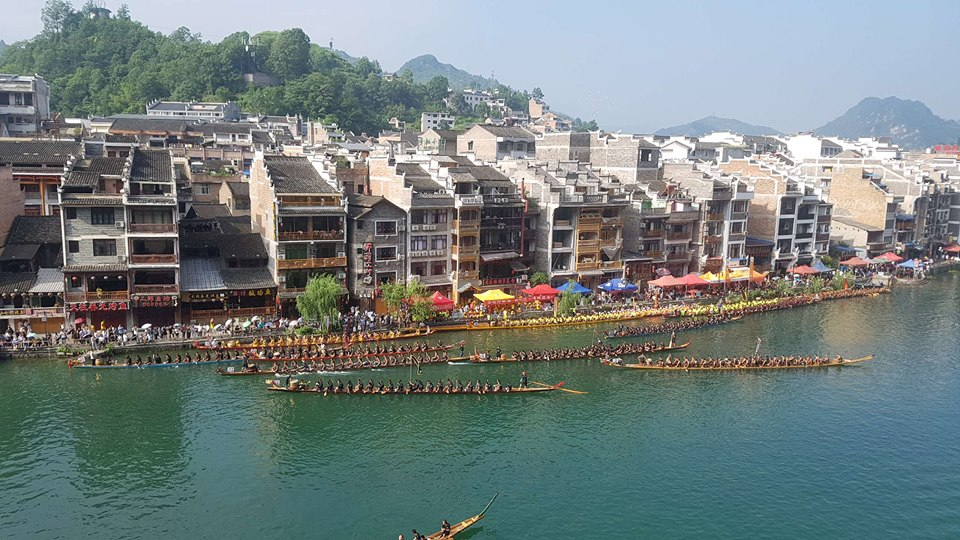 What was the highlight of your placement?
For me, the highlight of my year in China will always be my students. They really made the year worthwhile and I loved teaching them. Seeing my students grow and be able to have a conversation with you was so incredibly rewarding.
Accommodation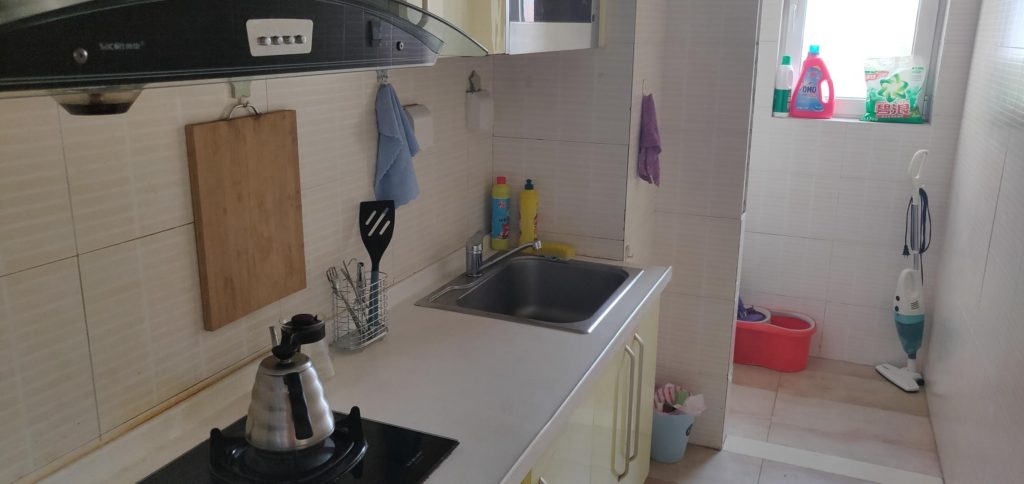 What was your apartment like?
My apartment was made up of 2 bedrooms, a small bathroom and kitchen, open plan living area and a balcony. On arrival to the city we were shown around 5 apartments near our campuses and chose the one which we liked the best. We were then taken to a large supermarket to buy all the things we needed for the apartment. i2 were very helpful with this, particularly the Chinese staff at my campus. If there was anything we needed they were more than happy to help e.g. setting up wifi, ordering a mattress online. When we first moved in the apartment was filthy, which is pretty common for China, so spent the first few days cleaning it. The facilities were very basic – don't expect much more than a hob in the kitchen! – but we lived comfortably.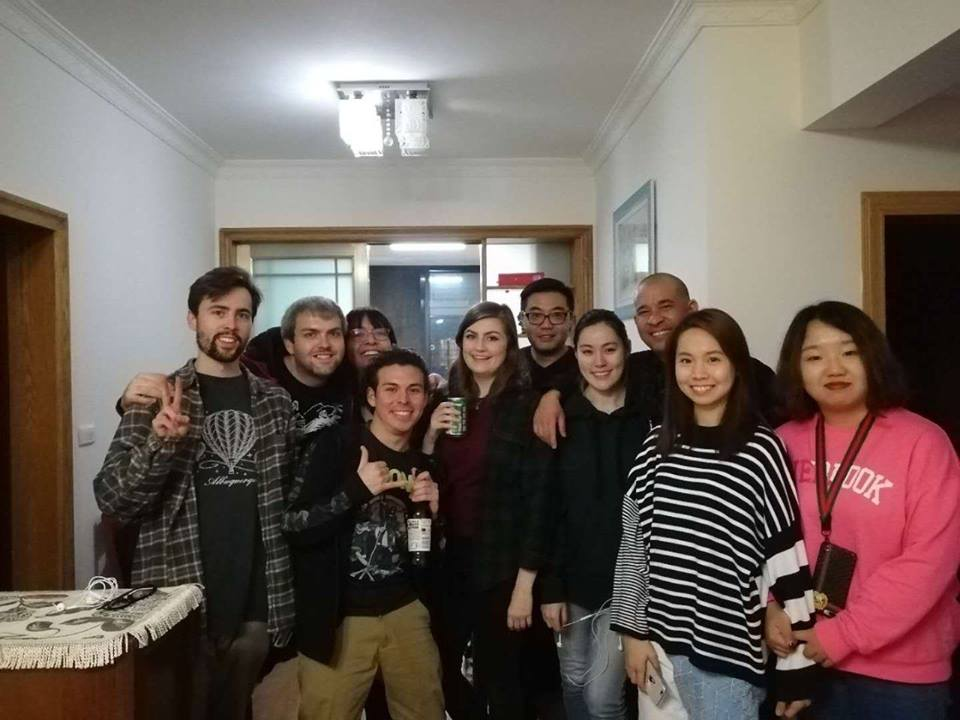 Did it feel isolated living there?
The community we lived in was bustling and lively but not as intense as the city centre could be! We had everything we needed right on our doorstep; restaurants, lots of small supermarkets, hairdressers, shops etc. Guiyang doesn't have a huge amount of foreigners so people do still stare but our community were very used to us by the end of the year. I do think that my area lacked things to do for foreigners and by the end of the year this had become quite frustrating.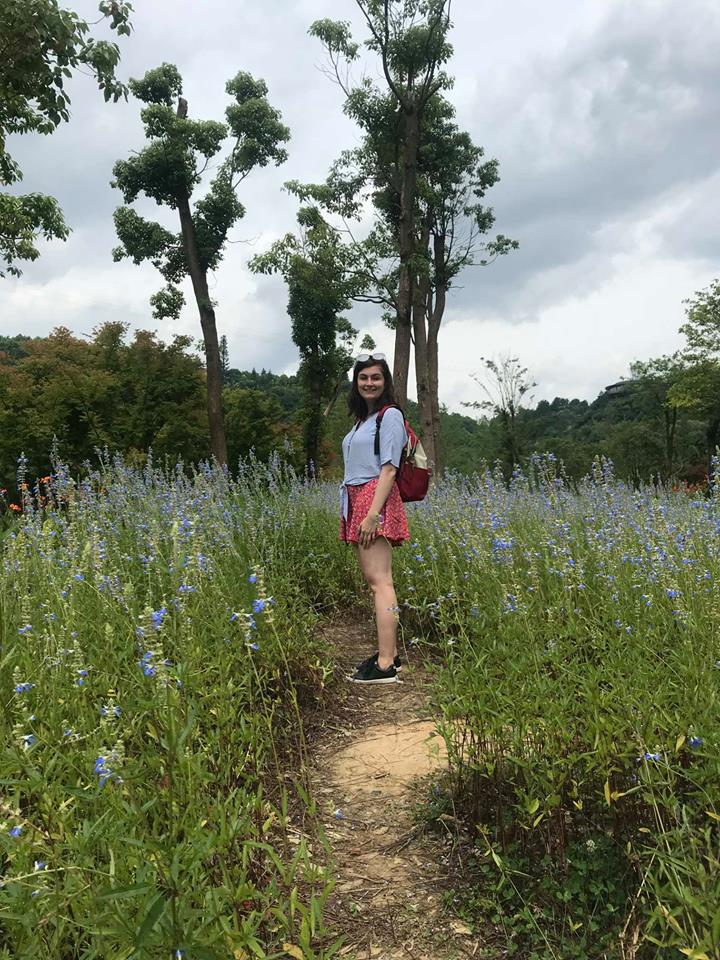 What was the best part about your apartment?
The location of my apartment was really great and it came with a TV full of English films! It was open plan and spacious as well.
Interested in working in China and want to find out more? Our UK agency ensures that schools are up to top standard and provides an additional layer of protection and reassurance when negotiating issues with your Chinese school. To find out the latest vetted and quality assessed top providers in China check out nooneliterecruitment.com/teach-english-in-china.