During your time in China, you will have free time outside of preparing lessons and teaching, so here is a short list of suggestions on how to keep busy and learn more about this wonderful country!
Learn the Language
One of the fundamental things to know when in China is the language. So why not spend some of your free time mastering Mandarin? Some of the best apps to use for this are:
Pleco – a free offline dictionary that you can also use to take pictures of unfamiliar words and gain an instant translation
Skritter – an app to learn Chinese writing anywhere that includes over 300 textbooks and helps clear up stroke order of the hanzi (characters)
Chinese skill – a cute fun and games app that is perfect for beginners, you have a choice of learning simplified or traditional characters alongside native pronunciations
Immerse Yourself in the Culture
Take part in the fascinating traditional cultural practises to immerse yourself within the country. The Spring Festival (Chinese New Year) is a large, important annual event for Chinese people and lasts 15 days; to avoid it would be impossible so it would be wise to familiarise yourself with it. Some activities you would expect to take part in include: hanging red lanterns and setting off firecrackers.
The dragon boat festival is a huge, important celebration that happens on the 5th day of the 5th month. Some activities include dragon boat racing and eating zongzi (sticky rice dumplings). It is regarded as a grand day where Chinese people have one day's holiday from work and school.
The mid-autumn festival celebrates the harvest and is as big a holiday as the Spring Festival. A few celebration activities would be: playing with lanterns and eating traditional moon cakes. To show your appreciation for Chinese culture, why not get involved with some of these holidays?
Restaurants
Quanjude is a famous restaurant that specialises in peking duck; a must-taste in China                                                                                                             South Beauty has opened more than 50 branches across China and focuses on a top-class environment combined with delicious dishes Goubuli specialises in steamed dumplings originating from Tianjin, described as the traditional snack. They should be near the top of your list with foods to try during your trip abroad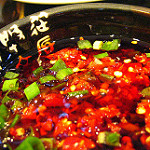 Haidilao specialises in the Sichuan hotpot and has since opened branches in 15 cities, so it has never been easier to find one of these amazing eating places that have been open over 20 years; gathering a prestigious name
Nightlife
The nightlife here encompasses a very vibrant, eccentric and distinct tone, with the attitude 'anything goes'. A popular drink choice is baijiu which is between 40 and 60% alcohol and is commonly known as 'Chinese vodka'. A favoured choice of entertainment is karaoke; you don't have to be a musical genius to take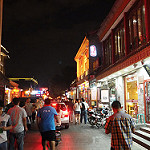 part! Most of the songs played will be in English, but the rowdy crowds will sing to anything if they're having fun. Truly, the Chinese nightlife scene is over the top, yet elegant and fun.
Interested in working in China and want to find out more? Our UK agency ensures that schools are up to top standard and provides an additional layer of protection and reassurance when negotiating issues with your Chinese school. To find out the latest vetted and quality assessed top providers in China check out nooneliterecruitment.com/teach-english-in-china.