School Location
First Leap Yangzhou, Jiangsu Province
Working Hours
36 (21 hours are on Saturday and Sunday, longest and busiest days)
Commute
For the first year contract my apartment was a 5-minute walk away from the mall that I work in, now that I am into my second year I got to shop around for a more luxurious apartment which is about 10-15 minutes away by E bike.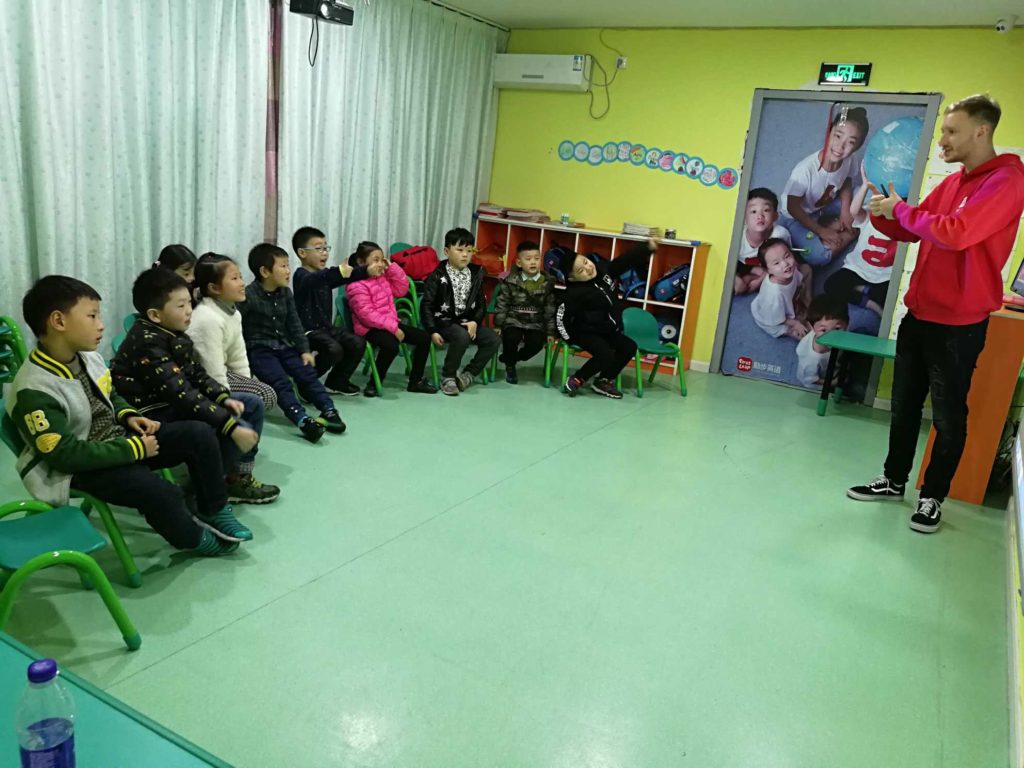 Tell us about your City in China
My city is called Yangzhou, and is a 3rd tier city which means that in China terms it is small, even though it has a population of around 5 million people. Although it is classed as a small city, it is quite famous in China for its history – it sits where the Yangtze river and the Grand Canal (which stretches all the way to Beijing) meet, and was once a very rich merchant city. Yangzhou has an airport which it shares with a neighboring city Taizhou. It has a train station and bus station side by side, with the train lines being currently being expanded to run services to Shanghai.
The cost of living is very cheap due to it being a 3rd tier city, meaning rent is much cheaper than say in Nanjing, so I have a lot more disposable income to go and travel and buy unnecessary things. It is situated about 40 minutes by train from Nanjing, the capital of the province which is a very cool place to visit. It takes around 3 hours to get to Shanghai, which can be done with long distance coaches from Yangzhou. Or, by travelling to either Nanjing, or crossing the Yangtze river to Zhenjiang and then catching a train straight to Shanghai.
Shopping and Daily Life
Before I first came to China one of the things I was nervous about was the shopping situation. Going into a supermarket and finding it completely devoid of any western or "normal" food. Whilst Chinese supermarkets are full of extremely strange things, there are always imported food sections. They are usually focused on foods from other Asian countries, but a lot of the time there is a decent selection of foods from Europe, South America etc. – it really depends on the supermarket you visit. In my small 3rd tier city I lived 2 minutes away from a huge Walmart (They also own ASDA) so I could find a lot of stuff which I could find back home, and also a Tesco. The signs in the supermarket informing customers what foods are found down each aisle are almost always in English and Chinese, so you won't be wandering around aimlessly.
The daily life here is very relaxed, I work in an English training center so the kids come to us after their own school, meaning we don't have to have early starts during the weekdays. Long lie-ins, binge watching TV shows and movies are the norm before work.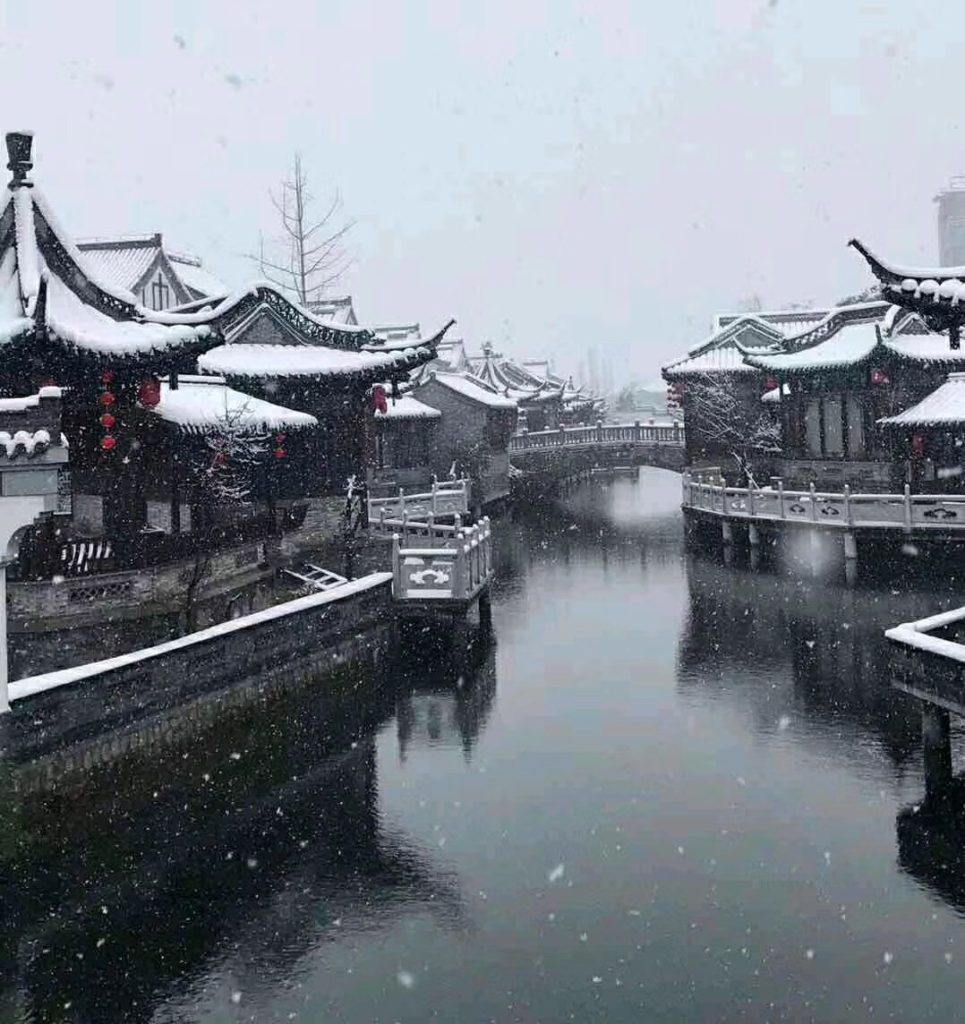 Apartment details
When you first come to China, most of the schools will either have certain apartments available for the foreign teachers on the school campus, or they rent apartments nearby for you.  Very rarely will you have to stay in a hotel whilst you go about apartment hunting, but it depends how fussy you are. You will be given a housing allowance alongside your monthly salary, and if your apartment is below the threshold the extra money can go towards your bills. If you decide to choose your own apartment be prepared to pay the first 6 months' rent up front, plus extra cash for the security deposit and the agent fee, both of which should be equal to another 2 months' rent.
If you stay in the apartment provided for you, the school would have already sorted this and just deduct it from your first salary/housing allowance, depending on how the school works. My first apartment was the default one provided to me by the school, and it was in a great location and had everything I needed. It was on the first floor of a community which looked very run-down and slightly impoverished, but was very well decorated and modern on the inside. Since being in China I have learnt that when it comes to buildings, do not judge a book by its cover. Most of the outside of buildings are old and dirty, but the insides are always well kept. I had to buy myself a decent mattress because Chinese people seem to enjoy sleeping on the bare wooden bedframe with nothing but a thin blanket for comfort, but other than that my apartment was very comfortable. I had a little kitchen area with a gas stove (some apartments don't have any kitchen areas and so you need to buy a hotplate thing to cook with), a western washing machine, decent sized TV at the foot of my bed and plenty of storage space.
The washing machines are almost always found in the bathroom, with the majority of the bathrooms being wet rooms with no shower curtain or door at all. My only advice would be don't shower whilst the washing machine is on! China gets extremely hot in the summer, and then extremely cold in the winter. The apartments are not double glazed, so make sure that the air conditioning is up to the job.
My current apartment for my 2nd year here is great, I'm on the 16th floor (great city views) with the bedroom and bathroom being on the second level, and the living room, kitchen and balcony on the first floor. If you also decide to find your own apartment, I would recommend having a Chinese friend help you and look on the popular Chinese real estate websites (you can search on the internet) and connecting directly with the landlord, this way directly avoiding the estate agent fees. When you begin to look around apartments, check EVERYTHING. If you find something faulty after you have already moved in, chances are the landlord will make you pay to fix it and assume that it has broken since you moved in. If things look old (A/C, Fridge, Washing Machine etc.) Check they all work soundly, maybe even try to negotiate about getting a replacement/discussing the probability of them breaking because of how old they are.
One last tip would be to always check under the sink, both of my apartments have had bad leaks that the previous owner never addressed, and if you don't spot it during your look around of the apartment, the landlord will not fix it for you!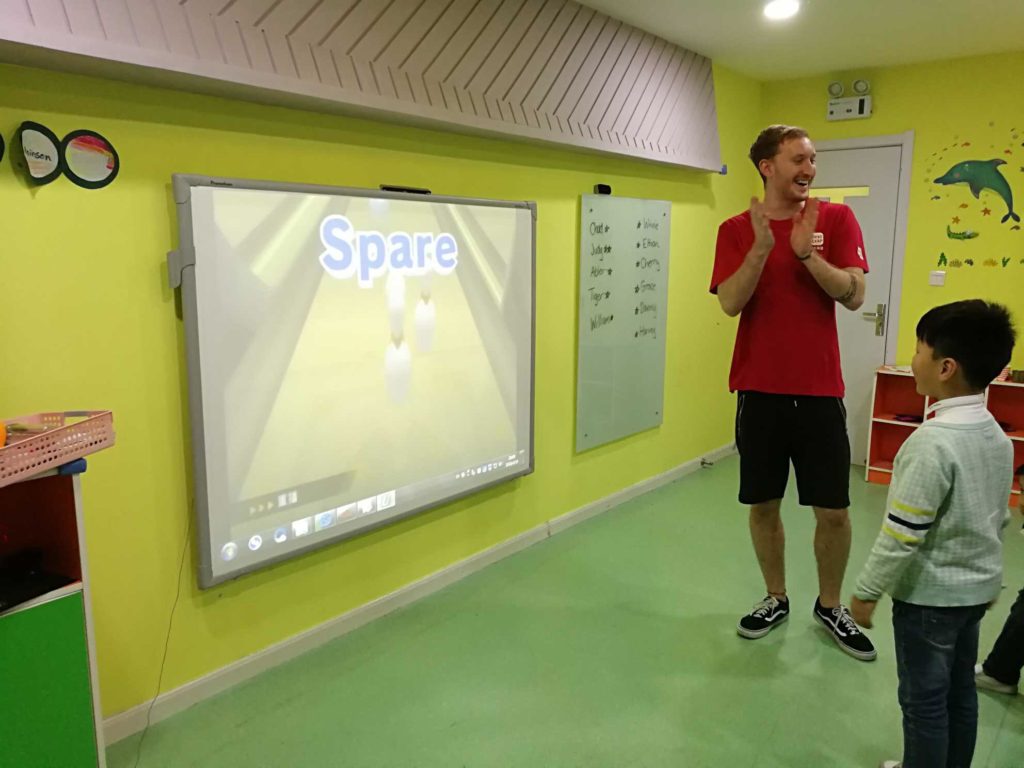 Interested in working in China and want to find out more? Our UK agency ensures that schools are up to top standard and provides an additional layer of protection and reassurance when negotiating issues with your Chinese school. To find out the latest vetted and quality assessed top providers in China check out nooneliterecruitment.com/teach-english-in-china.