My name is Joseph King. I am from London. I am 23  years old. I graduated from university in 2016 and like most graduates today, I encountered much difficulty obtaining a job which would kick start the career path I wanted.
Becoming an ESL teacher was not something I was originally looking for, I happened to stumble across it through a message put forward to me on LinkedIn from Ben. Thus this is how my ESL journey began.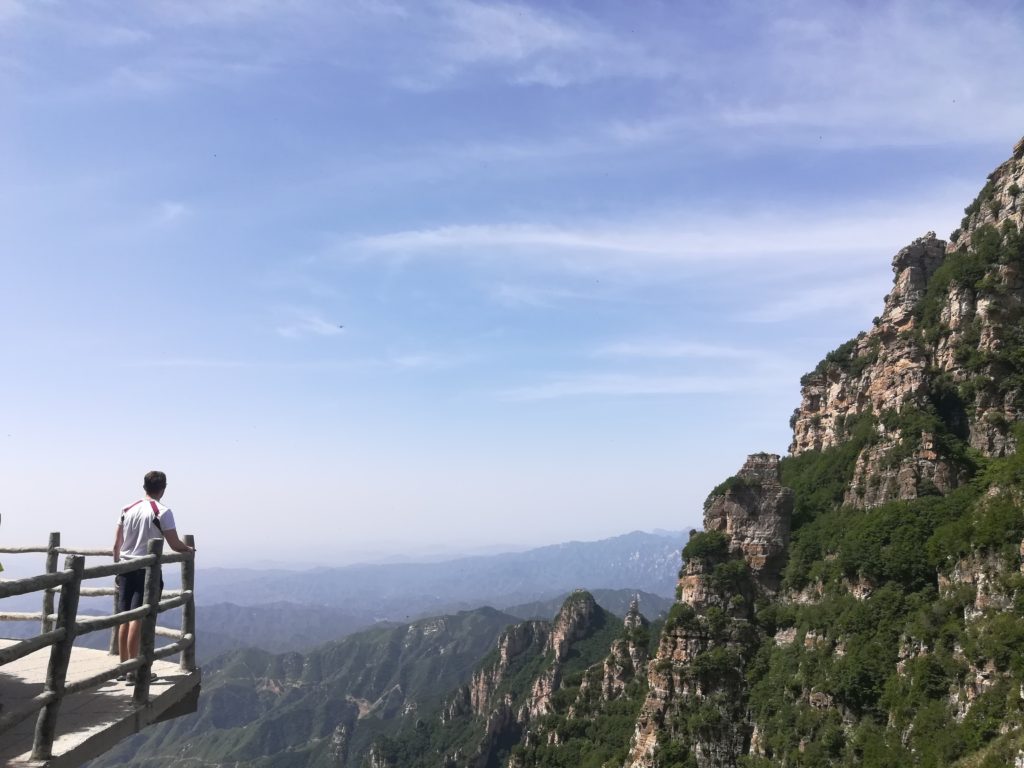 School
After much preparation, patience and assistance from Ben at Noon Elite Recruitment I found the ESL school that was right for me. Their name was First Leap, situated in Beijing.
First Leap's working hours are not too bad, you get a guaranteed two days off a week and have 35 hour working weeks. Wednesday to Friday are very easy days, lasting 6 hours from 2.30-8.30pm with lessons starting at 5.00pm. Saturday and Sunday are longer days starting from 9.00am till 7.00pm. However as you have more lessons the days will go by relatively fast. The main drawback with these working hours is the fact that you don't get days off at the weekend, but the easy work life balances that out.
My commute to work would take 40-50 minutes using the subway and about 25 minutes by taxi. For all teachers the commute time will vary as First Leap have over 30 centres across Beijing and your accommodation may either be very close or far from the center you are given.
City
As previously mentioned the city in China I was in was Beijing. Before going over I was very concerned with Beijing due its renowned reputation of having terrible air quality. However to my surprise the air quality has been much better than I initially expected. The city itself has done a fantastic job of cleaning up its air quality. There are still more days overall where the pollution is bad but there have been so many clean days which you make the most of.
There is so much to do in Beijing, from seeing all the historical and tourist sites to its lively nightlife, with the two big night scenes being Sanlitun and Wudoku which westerners will love and find reassuring with multiple bars and western restaurants (once you get bored of Chinese food). There is an abundance of shopping malls where you will easily be able to buy clothes, however branded clothes are more expensive than back in the west.
The highlight of my time here in Beijing would be my visit to the Great Wall, which was absolutely breathtaking. Being up on the wall and looking out into the distance upon the magnificent mountain range gave me this overwhelming sense of nirvana within myself. This is because being on the wall exposed me to the beauties of China's natural scenery. I have had the fortune of going to the Great Wall three times during my stay in Beijing at different sections of the wall (which are many), which all have different characteristics and provide different experiences, leaving one to never get bored when going to see the Great Wall, which truly live up to it's name of being a "wonder of the world."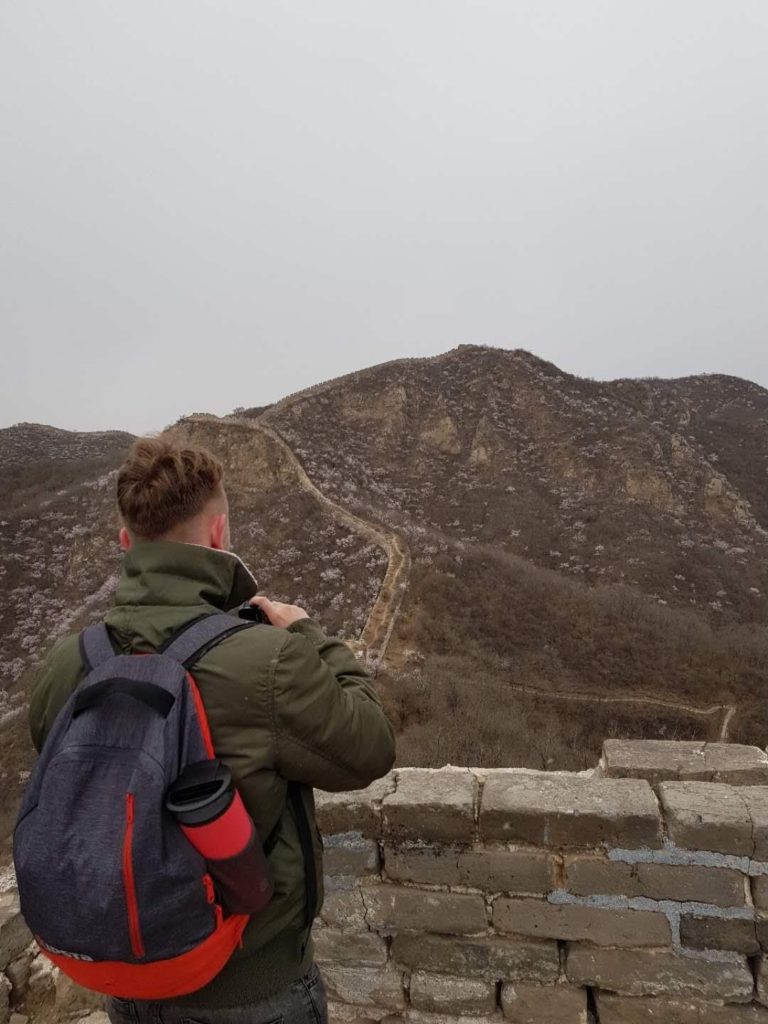 Accommodation
Finding accommodation for myself in Beijing was without doubt the most stressful experience I had during my stay. This was because it was hard to know which area of Beijing to be looking for an apartment as Beijing is very big and because First Leap did not tell me until the end of my training which centre I would be at and therefore the location it would be in. This alongside the fact that it is very expensive initially to obtain an apartment in Beijing as there are a lot of upfront costs that are thrown your way. These will normally include a 3 months rent to pay upfront, a deposit and an agency fee with both being equivalent to one months worth of rent. Therefore this is the most costly part of the whole experience in China, and I would definitely recommend saving up £3000 or at the very least £2500 so that you will be able to obtain accommodation alongside being able to buy food and drinks for the first two months.. However as annoying as this is, you can negotiate with the agents and landlords to get some rent reductions and a more laid out payment plan over the first couple of months to help ease your way of paying for accommodation . Luckily  for me that is what I was able to negotiate alongside my 2 housemates. We were able to get a place that was near the city centre and close to lots of things such as bars and expat hot spots. We also secured a payment structure where we paid a monthly rent amount for the three months and then from there afterwards 1 big lump sum every 3 months for our rent.
Thanks for reading , coming out to China is definitely an adventure worth doing not only for fun but for the wide array of experiences and skills that you gain. If you have any other questions let me know.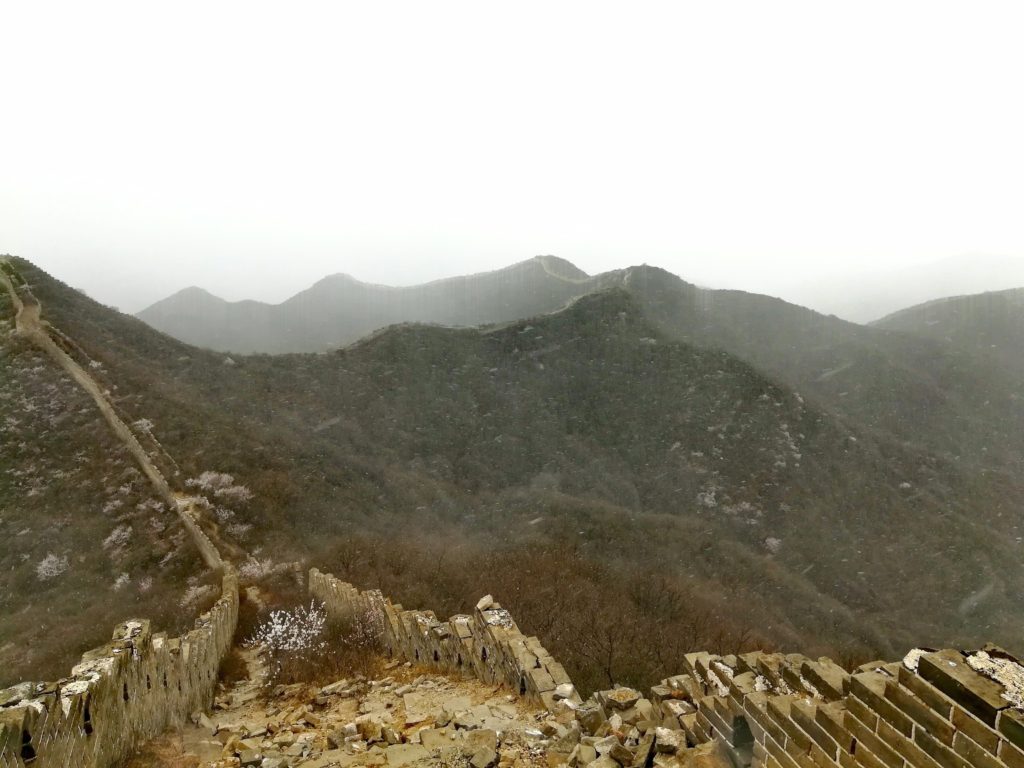 Interested in working in China and want to find out more? Our UK agency ensures that schools are up to top standard and provides an additional layer of protection and reassurance when negotiating issues with your Chinese school. To find out the latest vetted and quality assessed top providers in China check out nooneliterecruitment.com/teach-english-in-china.