After scraping by for over a year working in Spain, I decided that in order to make some money and get the experience I wanted working in a language academy, I would need to head to Asia. I interviewed for jobs teaching in Japan with Nova and in China with Meten. Although I really wanted to go to Japan, the job with Nova wasn't as appealing to me because they couldn't tell me where I would be going in Japan, the pay was lower and they have a really strict business dress code. I decided to take the job teaching with Meten in Chongqing, China because it seemed a bit more relaxed with a fun and interesting curriculum. It took nearly 4 months to gather everything needed to apply for the work visa. I began the process in January, 2019 and I finally packed my bags and headed to China in May. I've been in China now for nearly 6 months. These are my impressions so far of Meten and living and working in Chongqing.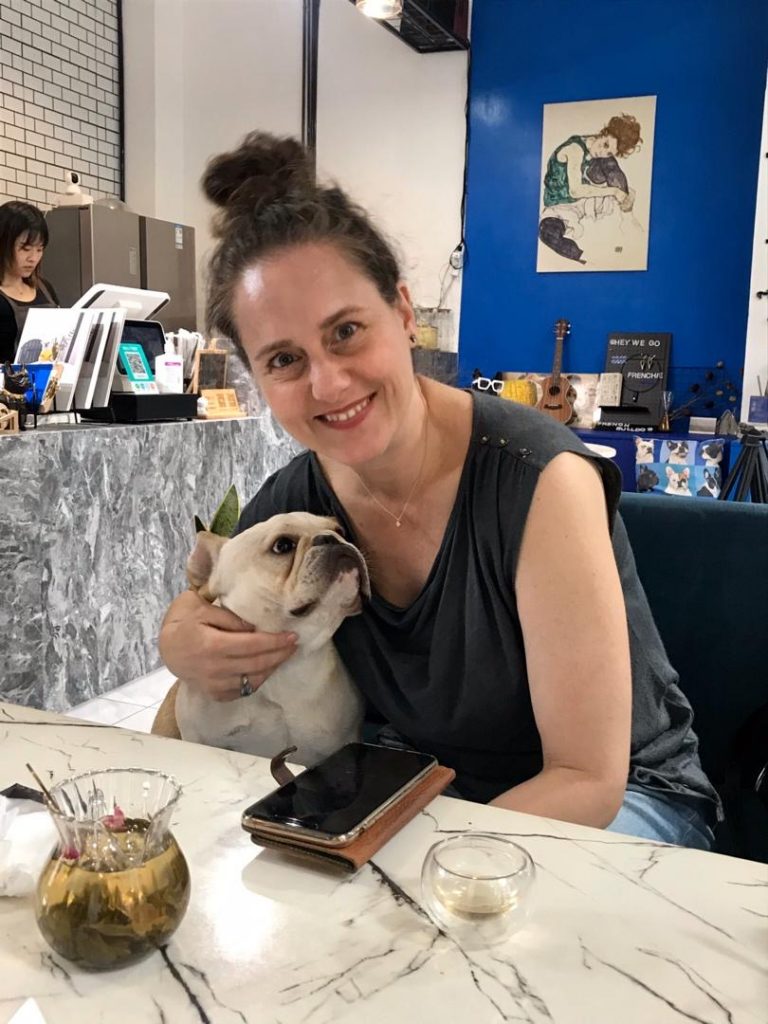 The onboarding process
It wasn't the smoothest process but my contacts at Meten were always available to answer my questions. The process took a bit longer than normal due to my location and process communications issues with Meten. Be sure to ask a lot of questions, stay very organized and keep a spreadsheet of everything you need to gather. Once I had completed everything, the actual application process took less than a week. Meten reimburses your flight costs plus the costs for gathering documents. They start the reimbursement process as soon as you arrive, and provide them with all of the receipts. You can expect to get reimbursed within about 2-3 weeks .
Upon arrival, I had to find my own way to the hotel from the airport. Normally the school offers to pick you up but I arrived very early in the morning. So before you arrive, clarify if the school will pick you up at the airport and make sure you have your hotel address written in Chinese just in case.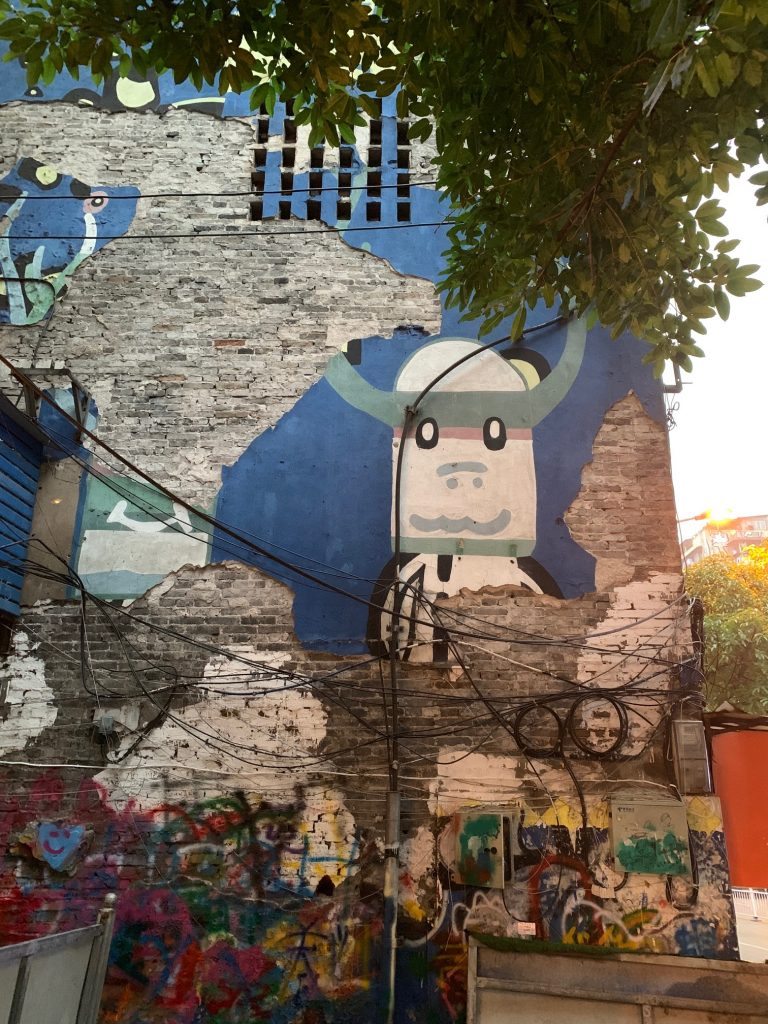 You will spend the first few days doing things like opening a bank account, getting a sim card and residence permit, registering with the local police station and looking at apartments. Make sure you know in advance what your apartment criteria is. Most apartments here do not have western toilets or ovens. They do all come furnished although the aesthetics of the furniture is usually very old fashioned and the beds are hard AF.
After getting settled in, you will start your training at Meten. There will be a few different training sessions, in no particular order. One will involve watching online videos about teaching, the curriculum and how to use the various apps and programs. Additionally you will train with one of the lead teachers on some basics that you've already learned in your TEFL training and on Meten's methods and curriculum. Finally, there is a training called 'Induction Camp'. Some of this is interesting and you may learn some good techniques to help your teaching but some of it is stuff that you already learned in training. This training lasts 7 days in total; 6 days of lecture and activities, a 1-day break and a final day for an exam. The exam consists of a written test and teaching a demo class. When you pass, they will start adding you to the teaching schedule. I don't know if anyone has ever failed this training but we were never given any results or feedback from this training. In total, I trained for about 3 weeks before I actually started. This will vary depending on when you arrive and how many other new teachers are starting at the same time.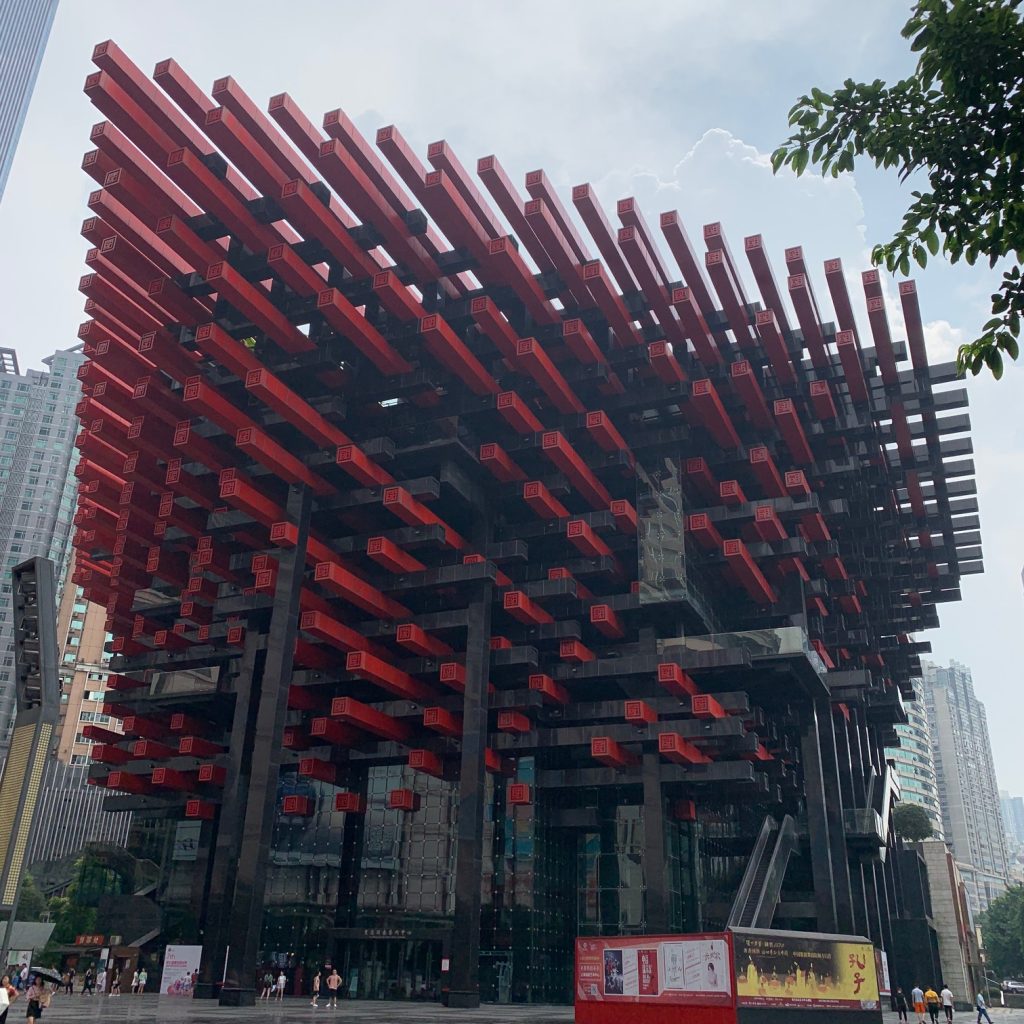 Meten Centers and Curriculum
There are 7 centers in Chongqing and they are spread throughout the massive city. It's likely that you will teach at more than one center if another center is short staffed. For my first 5 months I worked 4 days in my center and 1 day in another center about a 45 minute commute via metro. Meten does not reimburse for any time spent commuting or for the metro costs. However the metro is incredibly cheap here. Most teachers choose to live near the centers where they work so they can walk but commuting is cheap so you could decide to live in another area. The foreign teachers all work 5 days a week and your days off will be during the week. I know one lucky teacher who has Sunday and Monday off. Most of the time you will work from 13h – 21h but they will sometimes give you day shifts as well. It can be a little rough when you work an evening shift and have a day shift the next day because it leaves little time to prepare. But it will happen. The foreign teachers and male local teachers have a dress code but it's pretty casual: no sneakers or sandals, jeans, tank tops or short skirts and that's basically it, although I see people wearing some of these things. It's not always strictly enforced but if you do get ticked for doing any of these, they will take something like 10 rmb from your paycheck. The local female teachers are required to wear uniforms. They work 6 days a week, 7 hours a day and for some reason only the female teachers are required to wear uniforms. All of the teachers are required to wear a name badge at all times and there are other things you need to do such as keeping your desk and the area under your desk neat. They will deduct from your paycheck if this is not done. The 'Meten police' do their rounds once a month or so to check these things.
I happened to arrive just as Meten was starting to roll out a new curriculum. They created a curriculum in conjunction with National Geographic and they also utilize Ted Talks. The books and .ppt documents have lots of beautiful pictures that make you long to travel. Meten has 12 levels – M1-M12; M1 being the beginning level and M12, the most proficient. The curriculum consists of 6 or 7 different types of classes. There are four different types of group classes that follow the NG curriculum: LP, PE, MP and PBL. These classes are taught from a .ppt on computers in the classroom. Students have an app where they do preview work that includes learning new vocabulary, watching a video and doing listening exercises. They also do some work in the book as part of the preview material. They are expected to come to class having prepared all of this so that they can practice what they've learned in class. LP, or language proficiency, are classes where you try to get the students doing pair and group work as much as possible so they can practice what they have learned in their preview material. This is the class where you will correct grammar. The PE classes are speech classes where they work individually, in pairs and in groups to prepare and give a speech to the class. MP classes are pronunciation classes and PBL are 2 hour classes where the students work on group projects. Right now only about 6 levels are being taught in my area due to lack of students and the other levels will be slowly rolled out as students move up and new students arrive. In addition to explore classes, you would be teaching what they call an iShow anywhere from 3-5 times a week. This is a class where you are free to teach the students whatever you like. These can be fun but they can be a lot of work since you have to constantly come up with new ideas and prepare these almost every day. Online ESL resources will become your best friend. Lastly, there are VIP lessons which are one on one lessons. This curriculum is still being switched over from the old to the new so some of them will be the new material and some will be the old books. After your classes, you are responsible for writing a memo about each student in the system which the students can read. The students can also rate you but most of the time they don't unless they really love you or hate you. Meten expects you to keep your rating at a 5.0 or at the very least a 4.9 which can be a problem if you have a student who is having a bad day or just doesn't like your style and gives you a bad review.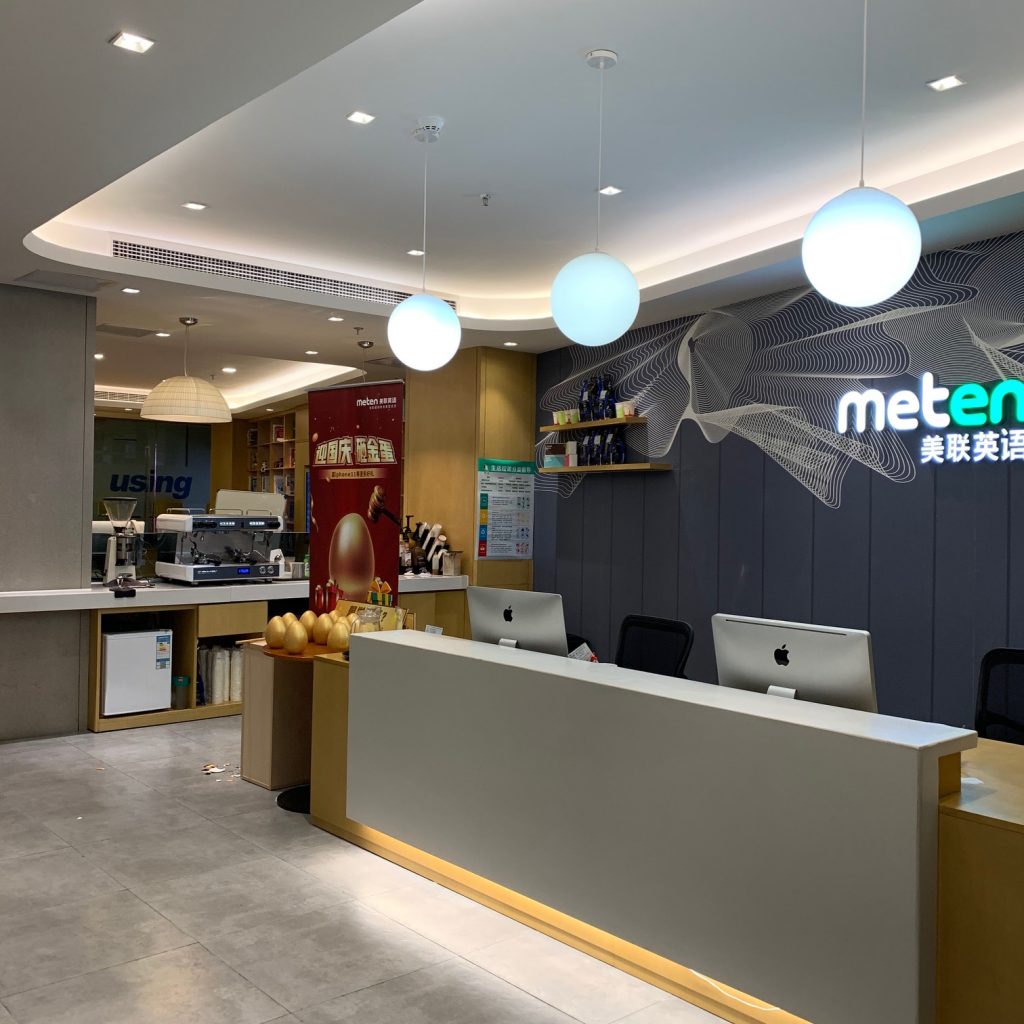 Here are my thoughts on working at Meten so far. Communication is not the greatest but it's not that different from any other bureaucratic company or center you may have experienced before. Most communication will happen via email (in Chinese) and via WeChat (in a mix of Chinese and English). Basically I just ignore anything that's in Chinese. Anything that is important for the foreign teachers will be communicated to them directly by the head teacher, the TA or at the monthly training sessions. IT is slow to fix things so when you have problems you might have to wait. This can be a problem if your computer is in Chinese and you are trying to get things done. You'll have to be patient in the beginning and just know that things may take time. You'll frequently need to ask people around you for computer and printer help. And they use a very old version of Windows. If you need any supplies, those are only ordered every 2 months. So more patience is required. There are TA's that are meant to help with various things such as your scheduling requests and help with life outside of Meten. But it's not always clear who your TA is or what exactly they can and can't help with. Sometimes when I message mine, she will ask me to message someone in my center. There is one TA for several centers.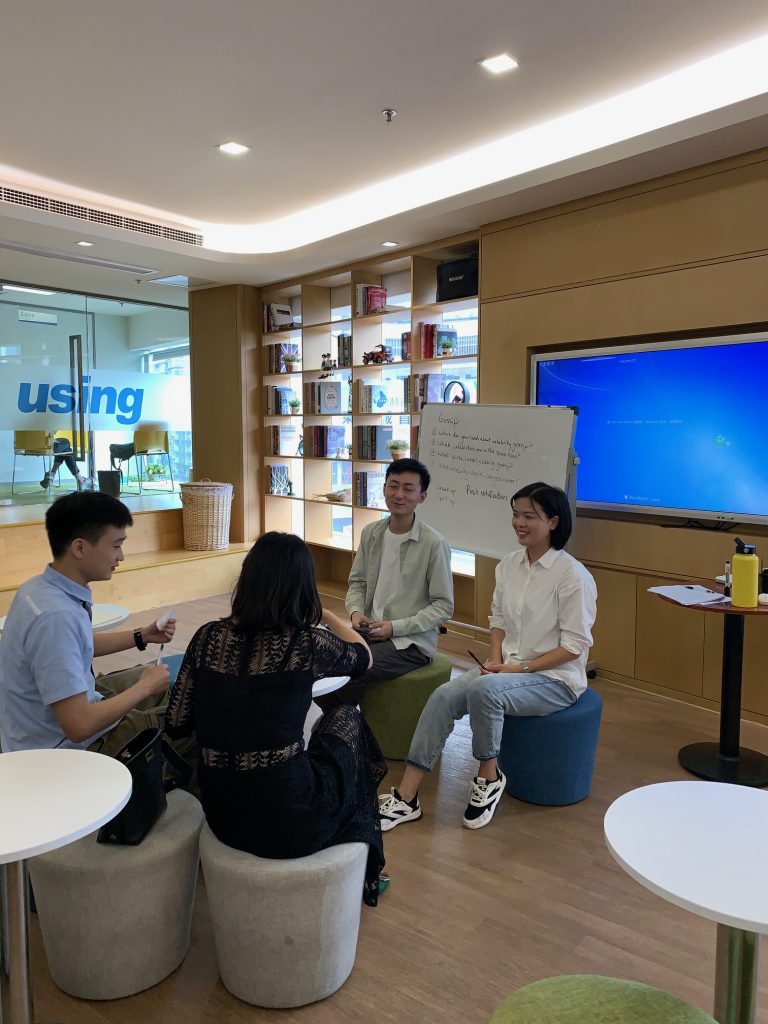 There really isn't any room for advancement within Meten. So if you are interested in moving into anything other than teaching, then Meten is not the place for you. There are a very small handful of foreigners who are working in positions other than foreign teacher. One I know is the regional trainer and another helps in some capacity with curriculum development. Foreign teachers are not allowed to be head teacher in any of the centers. Those positions only go to local staff. So I think Meten is a good place to work for a year or so if you want to work live and work in China.
Overall, teaching here is easy. There isn't a lot of prep involved since you are teaching from material that is provided. You will spend most of your time reviewing material before classes, writing memos and prepping iShow materials. You can expect to work about a 9-10 hour day. Most of the teachers tend to show up about an hour before their shift starts for preparation.
The students in general are pretty great. Most of them are hard working and interested in learning about English and about you. You may even make friends with some of them. I like my coworkers for the most part but it's more common that you will make friends with the other foreign teachers rather than the locals. The locals tend to socialize more with the other locals. Most of them have families and are very busy. People tend to marry younger here and there is a strong family culture so people don't have much free time, not to mention the 6-day work week. Therefore there is not really much socializing outside of work. It's good to try to make friends with people from other centers who may have the same days off as you, and with the students. A good thing to do is try to organize activities outside of school for the students so that they can have an opportunity to speak more English and maybe teach you some Mandarin. And in turn you can get to know them and make some friends.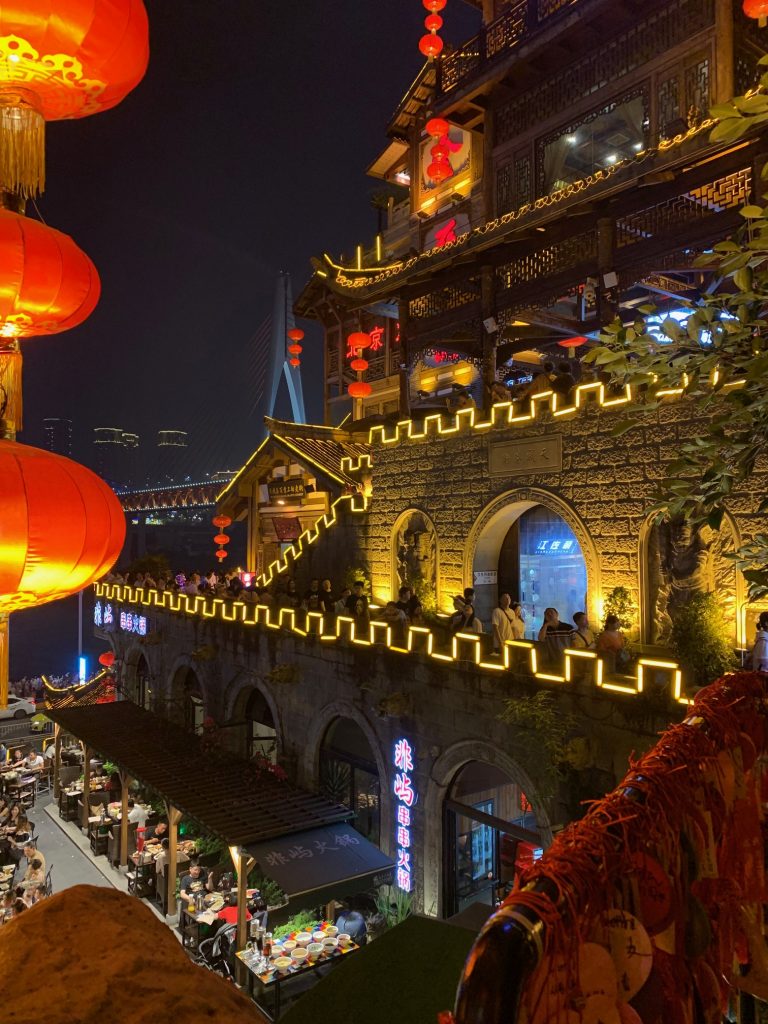 Daily Life in Chongqing
This brings me to my next point, which is life in Chongqing. I regret not going to a more international city but some people really like it because it's a relatively quiet and safe place to live. It's also incredibly cheap which makes it easy to save a lot of money if you don't shop. Unfortunately the city is ladened with shopping malls so in the summer particularly you will spend a lot of time in the malls simply to escape the heat. Plus nearly everything is located in a mall here. People just seem to hang out at malls. The people for the most part are very friendly but you will get some rude ones here and there and lots of stares everywhere you go if you are not Chinese.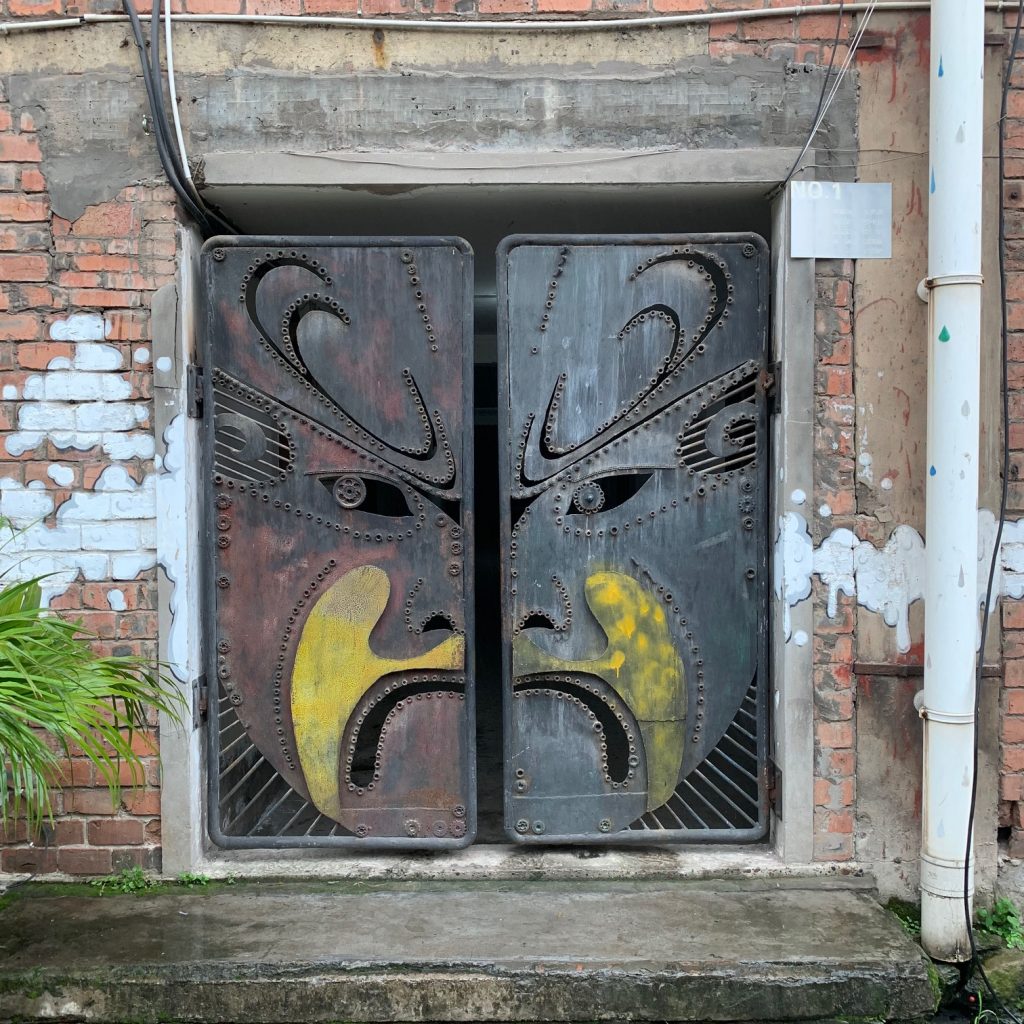 I was very excited about the food when I first arrived but my excitement waned very quickly. It's a very meat heavy diet and I don't trust any of the seafood. Much of the food is very similar no matter where you go. It's great if you are a meat eater who likes very spicy food. I've found a few things I like so I'm able to enjoy going out but most of my friends here don't like spicy food which can make it difficult.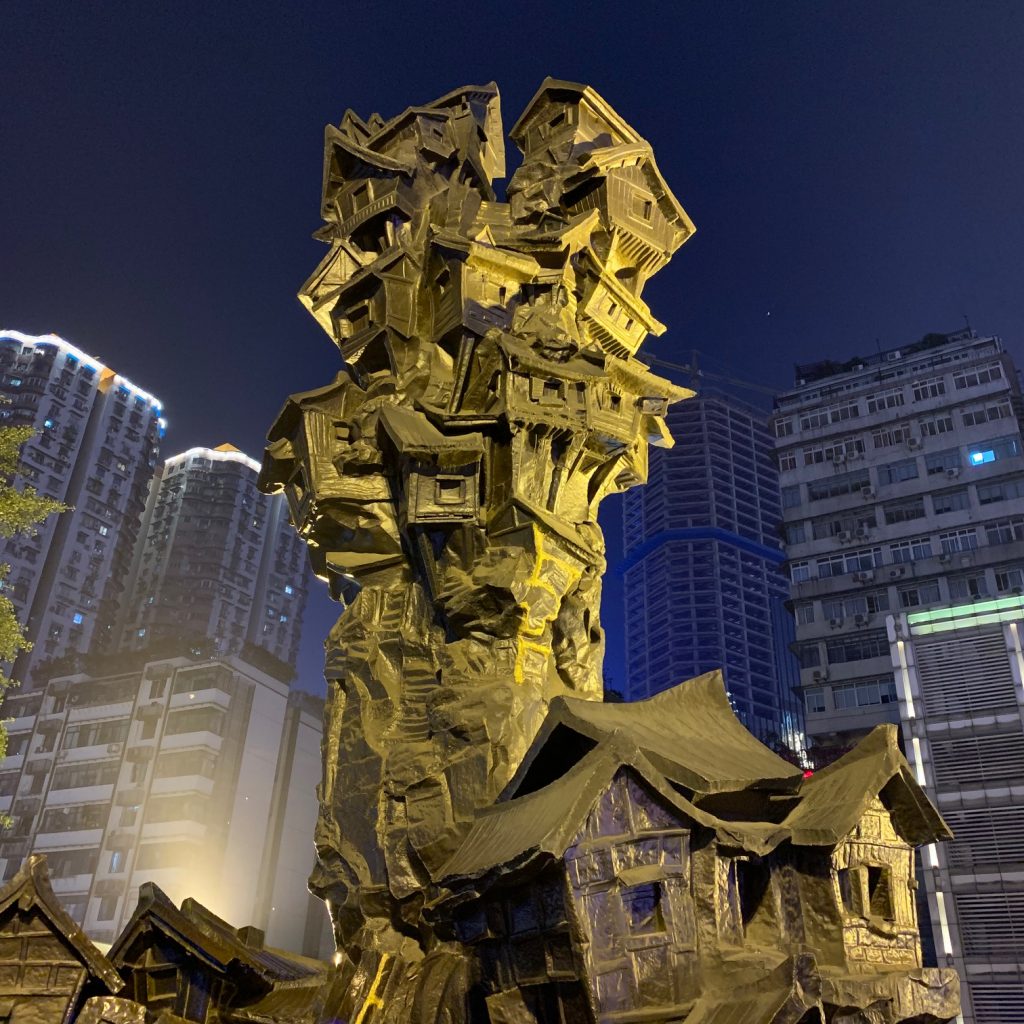 The biggest shock for me when I arrived is how early everything closes. Most restaurants close around 9:30 or 10. The metro shuts down between 8:30 and 10:30 depending on the line, which makes going out at night more difficult. Taxis are plentiful but hard to get once the metro shuts down because everyone is trying to flag a cab to get home. The city doesn't have a plethora of sites to see. There is Ciqikou and HongYaDong for the big tourist attractions. Aside from that, there are some parks, lots and lots of bridges and tons of huge buildings with beautiful light displays. There is also the 9th street area where there is a strip of bars if you like to hang out. It's a nice little area but unfortunately it's very far from where I live in Shapingba so it's not something I can do often. Plus my days off are during the week so it can be difficult to find interesting things to do on those nights. The weather here is awful. It's very humid all the time. The summer was incredibly hot although it was short this year, which I'm told is unusual. And it rains a lot. Unfortunately, many of the squares and city sidewalks have been paved with a material that is slippery when it's wet. I tend to walk very fast so I have to really slow down on rainy days. Luckily I've only fallen once so far. Bring some good rain gear including boots and an umbrella.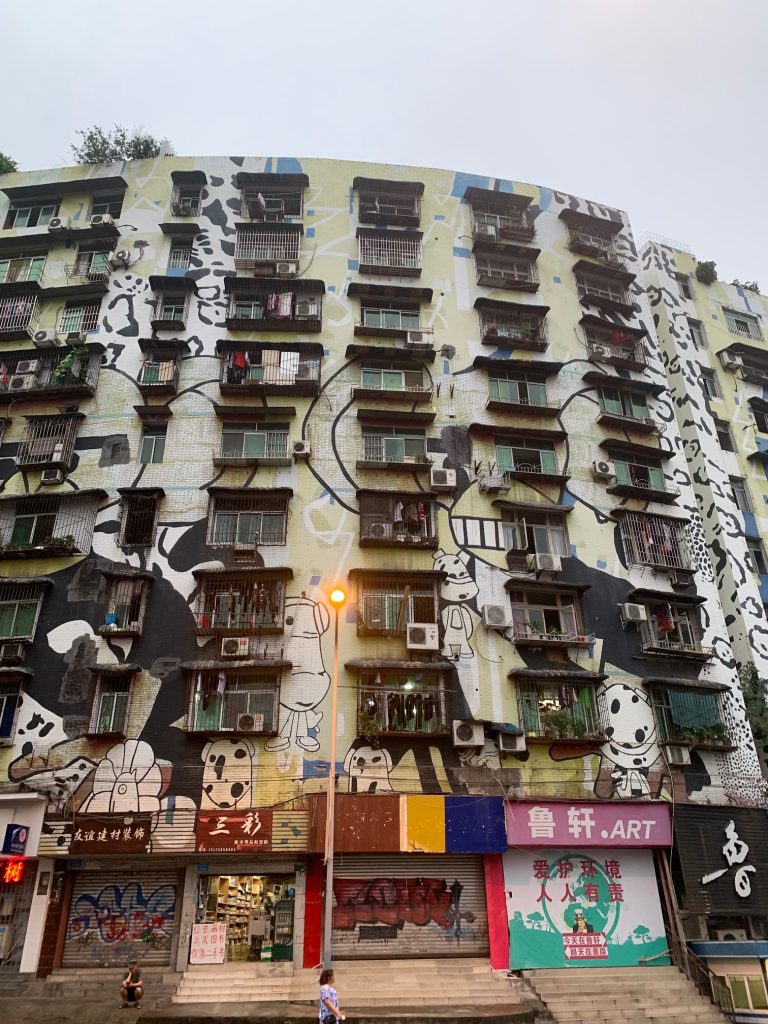 Overall, I would give Meten 3 stars out of 5 in terms of working environment because it's friendly and relaxed. I give Chongqing city 2.5 stars. It's inexpensive and there is some good food. But it's very centered around commercialism and there isn't much going on at night.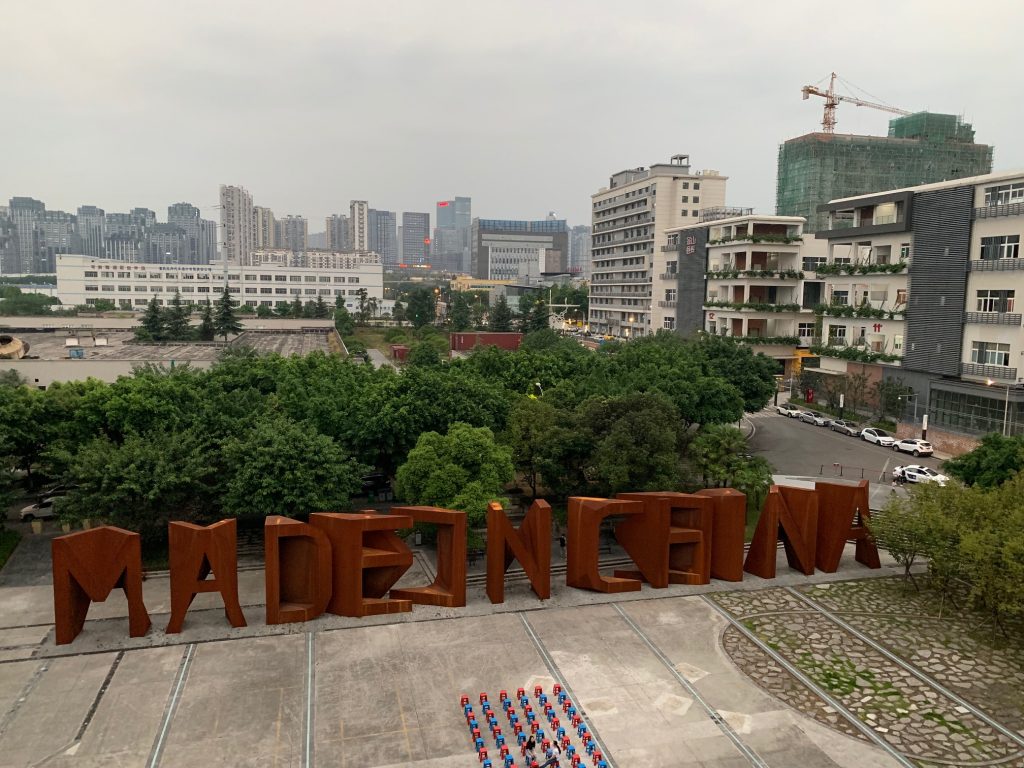 Side notes:
About buying things, don't feel like you need to stock up on your favorite products before you leave. You can find nearly everything here that you can find back home by shopping on Taobao. The only thing I haven't been able to find is my contact lens solution.
Before you arrive you should definitely purchase a good VPN for your computer and your phone. And if you are thinking about buying a new phone, do that before arriving. It will be infinitely easier not having to switch the phone language to English and ensuring your phone is unlocked.
Do not download WeChat and create an account before you arrive. If you create an account with a foreign number, the account will be different from the local accounts and you will not have the same features such as WeChat pay available to you. So just wait until you arrive.
Be careful when grocery shopping. Always look at the expiration date. I've bought countless expired items because I didn't have a habit of looking at the date. And don't buy anything from the bulk bins. People do not wash their hands here after using the bathroom and people love sticking their hands in the bulk bins when shopping.
Interested in working in China and want to find out more? Our UK agency ensures that schools are up to top standard and provides an additional layer of protection and reassurance when negotiating issues with your Chinese school. To find out the latest vetted and quality assessed top providers in China check out nooneliterecruitment.com/teach-english-in-china.