I found a position through Noon Elite Recruitment at Hangzhou Dong Guan Primary School, a local Primary School in Hangzhou. The school employed me via a Chinese employment agency Haida HR. The position by an Umbrella employer agency called Haida based in Hangzhou. Here's what I have to say about the position.
The School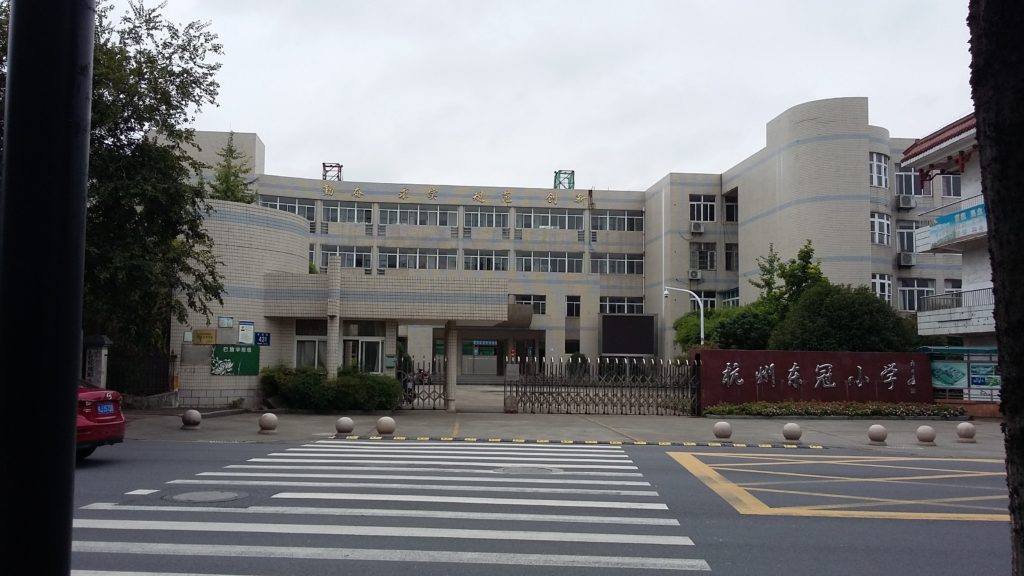 Where was your school?
I taught at Hangzhou Dong Guan Primary School.
What were the working hours like?
Five days a week, at least eight hours a day. As far as I was aware these were the longest hours that any other, non-local, teacher worked. This did also include office hours, but it was an entire day and not what I had been expecting. But I think this was reviewed after I left. The school was fairly new to having a foreign teacher there, so it was a learning curve for them.
How was your commute to work?
It took about an hour, I caught the bus for roughly 40 minutes and then walked for a further 20 minutes.
What were you students like?
Very eager and kind. I wasn't there long enough to really get to know them, but I was supposed to teach those aged 7-12 (I think). There was a class for each year in the school, so it was going to be tough to really get to know them all compared to others that I had met who only had one or two classes to teach.
How were the school facilities?
The school's facilities were nothing like the school I went to when I was younger. It was a lot more open than any other school that I had been to. The toilets were also very different. Always keep tissues on you – one of the most important pieces of information that I had been given before I went to the school.

The City
My city in China
I was based in Hangzhou in Zhejiang province.
What was the shopping and daily life there like?
My apartment was right next door to a supermarket which was very convenient, and there were a lot of restaurants nearby that had great food and the staff were friendly although they didn't always know enough English to communicate successfully. There was also a bus station fairly close which made it fairly easy to get around once you worked out which bus you needed to be on. There were some nice places around but it was far away from the main city centre where I'd first been. But, thanks to the bus station, it was still accessible.
What was the scariest moment you faced?
The hospitals are almost military in operations and next to impossible to navigate without a guide. Nothing like the hospitals in England. I had a guide the first time that I went there but was alone the second time. Not something that I wanted to do again. Although, this was made worse as, lets be honest, it's scary to be ill while in a foreign country in general.
What was the highlight of your placement?
Getting to meet such amazing people and making some amazing friends that I still keep in touch with to this day. It was also incredible to get to experience such a different culture and explore the history of the country. And, as a history nerd, getting the chance to study the history of the country, through their eyes, was eye opening and unforgettable.
Accommodation
What was your apartment like?
The apartment had (in theory) everything that I needed and a great view. The only thing that could have been added was somewhere to sit and have dinner as there was only a sofa and coffee table. But that might not be what everyone would need. Also, the shower door was slightly broken. But for the time that I was there everything worked quite well and any updates needed weren't the highest of priority.
Did it feel isolated living there?
It was quite isolating. As far as I was aware there were no other English speakers in the building. I had also not seen anyone around the area. I would suggest that anyone who was going to be in that area have either some knowledge of the local language or not be afraid to go out and about and make friends. I wasn't that type of person so it was very isolating, but that's just me.
What was the best part about your apartment?
Definitely how close it was to the supermarket and the local 'buffet' style restaurant. That was great. It was convenient and a great way to people watch. If I'd spent more time in China, it would probably have been spending time in that restaurant that would have possibly enabled me to become more confident and comfortable in the situation.
My advice for future teachers
It's an experience to have, definitely. But if there is one thing that I need to say, it's that you really need to take advantage of the lovely people who are there to help. I didn't. I think that if I had it would have made the whole thing a lot less isolating. Talk about everything. If you feel as though there are no other English speakers in your area, someone will be able to point you in the right direction. And, if you want to experience more or have any problems, they are there to help, offer advice or just lend an ear. Take advantage of every opportunity that you can. Especially if you get the chance to travel within China. It's an experience that I will never forget, even though my time out there was sadly cut sort.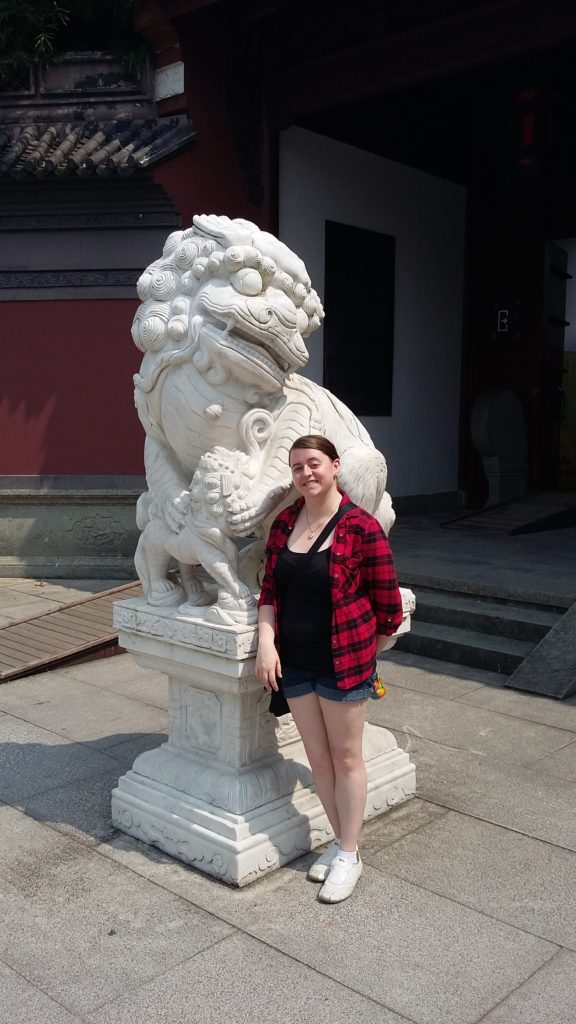 Interested in working in China and want to find out more? Our UK agency ensures that schools are up to top standard and provides an additional layer of protection and reassurance when negotiating issues with your Chinese school. To find out the latest vetted and quality assessed top providers in China check out nooneliterecruitment.com/teach-english-in-china.