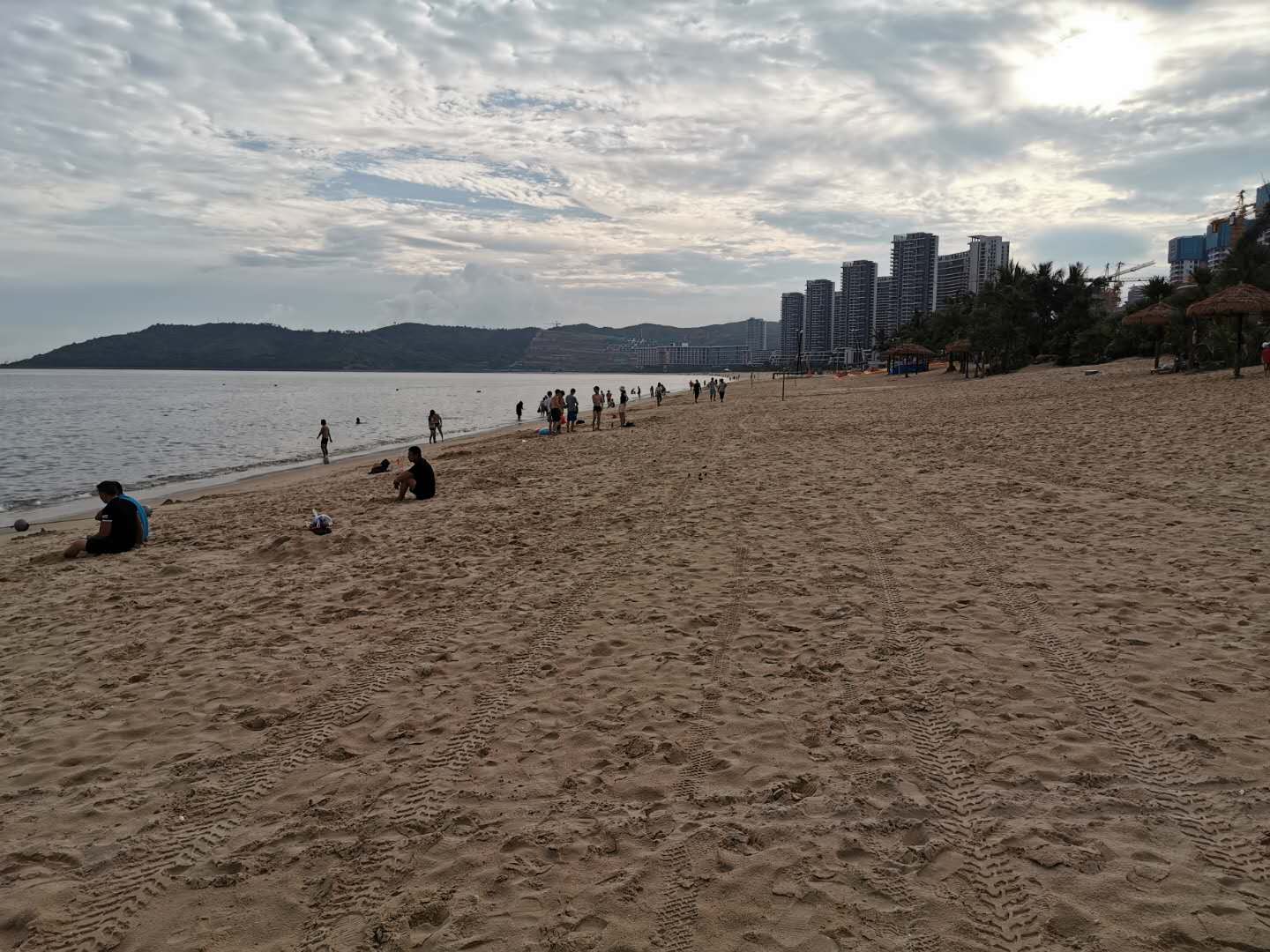 Aaron Blake is an English language teacher who has taught in schools and language centers in Shanghai, Barcelona and, most recently, Shenzhen. Here he gives a quick insight into what life was like living and working in Shenzhen for i2 International Institute of Education.
School
Where was your school?
My language center was located in Qianhai, Nanshan and was 1 of 3 i2 campuses in Shenzhen. It was in a good location, near supermarkets, restaurants and a metro station.
What were the working hours like?
A normal work week would be 35 hours long. My work time would be spent teaching, planning lessons, attending campus meetings or giving demo classes to potential students. Our schedule would be arranged into blocks of 40 minutes (the same duration as 1 class). I had Monday and Tuesday off while Saturday and Sunday were the busiest days in a teacher's timetable; it took a while to adjust to that. Weekdays also had an afternoon start which was better for me as I could start my day off with a swim or session at the gym and not be in a rush.
How was your commute to work?
My commute was stress-free. There was one bus stop next to my apartment that took me to my campus within 25 minutes and the trip would cost 2 RMB, very cheap indeed. If I was running late I'd take a taxi or DiDi (Chinese Uber) which would normally cost 18 RMB.
What were your students like?
My students were brilliant, a joy to teach. The class sizes at i2 were set at 6 students maximum, a far cry from the 50 student classrooms I taught in Shanghai. They were grouped by level so that allowed me to just focus on my approach and invest in each student's progression. I had students from 4 to 14 years of age and most of the lessons were active, generally based around speaking and listening. Each class had a TA (teaching assistant) who was always on hand and formed an important bridge between the teacher and parents.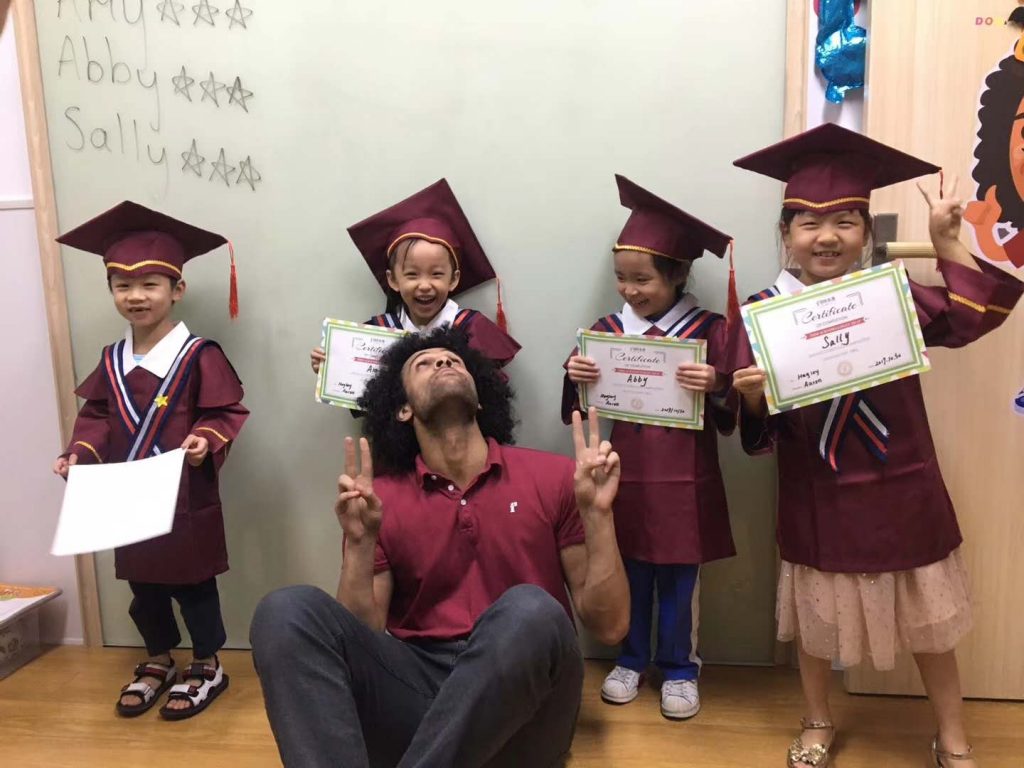 How were the school facilities?
The campus was very well kept; staff there took tremendous pride in the presentation of the center. Every teacher had their own classroom, equipped with a whiteboard, desks, chairs and an A/C. We also had a room just for teaching materials, such as flashcards and objects like fake food, to aid our lessons.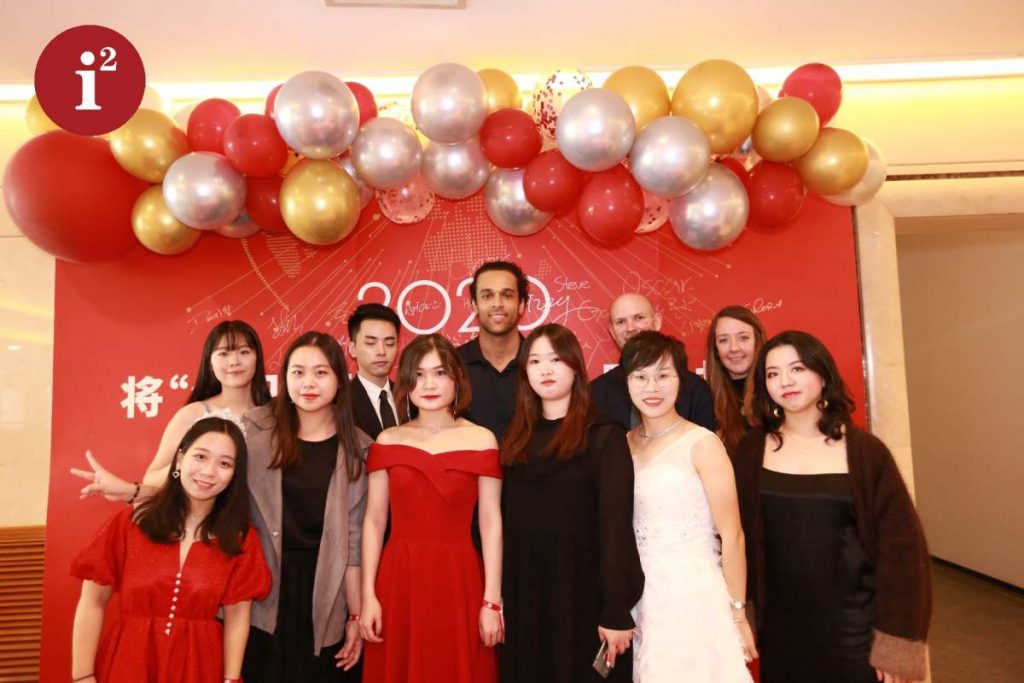 City
Tell us about your city in China/ What was the shopping and daily life there like?
Shenzhen is a very young and vibrant city, a global technology hub that holds limitless opportunities for teachers and budding entrepreneurs. There is always something to do and someone to do it with. It's simply full of life from around the world; I've never had such a diverse group of friends and colleagues. With that said, it still feels like China; I could immerse myself in the culture and language while having an easy escape route in the form of a KFC or Starbucks when the bubble tea got a bit too much. In regards to shopping, I was fortunate enough to live next to a Walmart so I could always pick something up as I needed it. My apartment complex also had a convenient store as well as a launderette so my daily chores were never too strenuous. The weather is warm all year round so that was a huge plus for me.
What was the scariest moment you faced?
I injured myself while squatting which was terrifying. I was in great discomfort for 2 days and then it was recommended by a colleague that I try acupuncture to alleviate the pain. After 3 sessions (all 3 times I was accompanied by a different Chinese member of staff) I was completely fixed, it actually worked miracles. I went from hardly being able to sit/ stand up straight to moving about freely and it's all thanks to a form of alternative medicine I never thought of as a serious method for treating health issues. The whole experience, from thinking my back was broken to being almost instantly healed, was terrifying yet wonderful in a weird kind of way.
What was the highlight of your placement?
There were a few highlights. A colleague's stag-do in Hong Kong, forming an anime meet-up group with friends and every single trip to KTV comes to mind but perhaps the biggest highlight would be the moments created in the classroom with my students. No, really. They were the ones who made my time in Shenzhen truly unforgettable.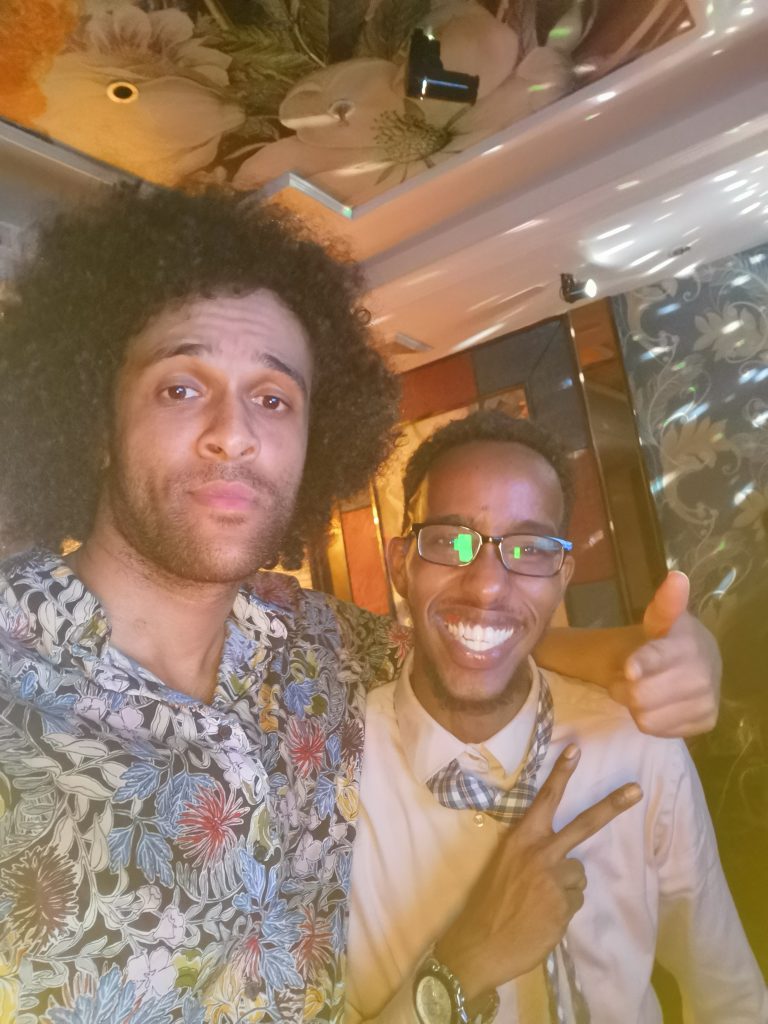 Accommodation
What was your apartment like?
I lived in a studio apartment that had everything I could need, at a decent price to boot. It was within a gated community that resembled a holiday resort so I always felt safe and relaxed while any potentially tricky issues with the washing machine, WiFi or gas were normally handled on the same day I requested assistance. Keep Apartment One in mind when considering accommodation in Shenzhen.
Did it feel isolated living there?
Not for a single second. There is a great community of foreigners in Shenzhen that isn't hard to find; within a month my WeChat contacts, which was already loaded with Shanghai associates, doubled in number with many of those people going on to become good and helpful friends. I've been introduced to many fresh foreigners (who had just gotten off of the plane 2 days prior) who were already on a night out with a group of familiar faces, being shown the city's hotspots. Spend a week in Shenzhen and you are likely to find yourself apart of at least one of the city's many inner circles.
Took my new HUAWEI phone for a test drive, at the same time reminding myself just how visually stunning Shenzhen is.
What was the best part about your apartment?
The location. I was a 2 RMB bus ride from work and the area where most people spend their nights out (Sea World) as well as being within walking distance of my gym, pool and supermarket. Just calling it 'convenient' wouldn't be doing it justice.
Interested in working in China and want to find out more? Our UK agency ensures that schools are up to top standard and provides an additional layer of protection and reassurance when negotiating issues with your Chinese school. To find out the latest vetted and quality assessed top providers in China check out nooneliterecruitment.com/teach-english-in-china.