Just before the coronavirus hit in late 2019 myself and Ben went on a trip to see first hand the wonders of Taiwan. This is our shared article on this magical island.
It's a place that has grown into a powerhouse of a city and a disputed territory that makes it a fascinating place for both city goers and also history buffs alike.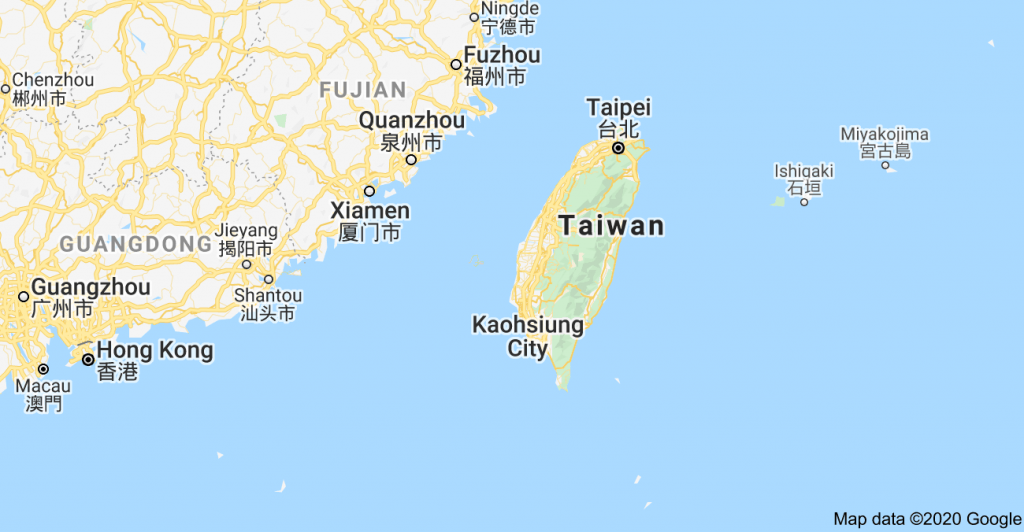 Arriving in Taipei
Setting foot into Taipei's Taoyuan airport located around 25 miles from the city after converting our currency into Taiwanese Dollars (TWD) me and a friend called Ben were faced with an option of getting to the city by either the swank new high speed railway line or the time trusted coach option.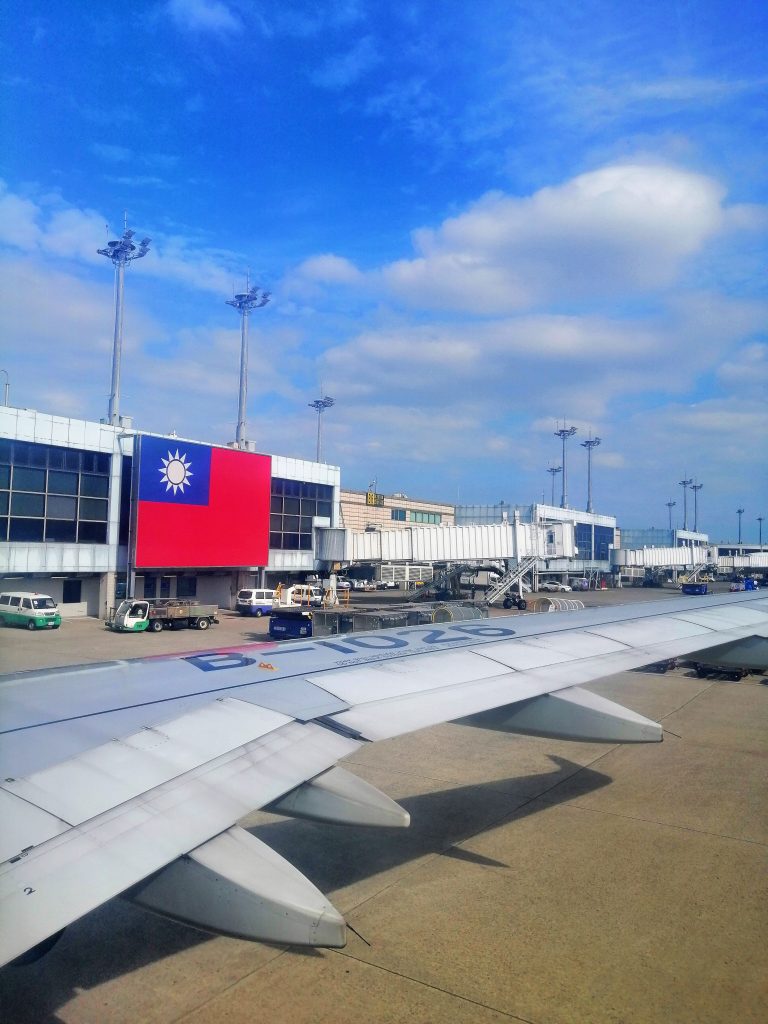 After a bit of consideration we chose to get our first exposure of this subtropical oriental island by the traditional coach option and glancing out the windows to take in the palm trees, mountains and an odd sight of a man sitting in his car whilst it was on the recovery truck! The journey took around half an hour and we ended up in Taipei bus station conveniently close its MRT station.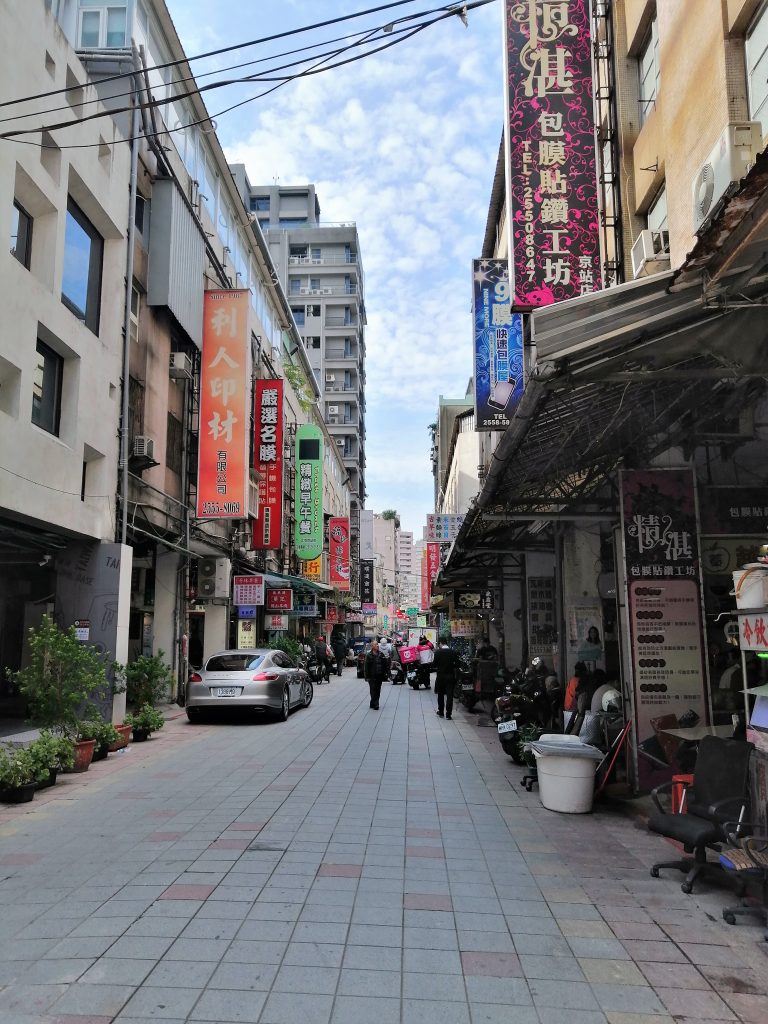 With a number of funky hostels darted around the whole of Taipei a traveller is spoilt for choice here and the one we picked had a gimmick of it being mandatory to take our shoes off, wear flipflops and funnily enough it was named 'Flip Flop hostel' (I don't know if its a wise pick in the height of summer though).
Taiwan; A fusion of Chinese and Japanese
After checking into the hostel and following a friendly chat with the staff we deciding to check out the winding streets and narrow alleys of Taipei with its more than average amount of 7/11 convenience stores and family marts that were more akin to Japan as well as the maze of metro station junctions. The influence of Japan is definitely apparent here in various forms and as much as it is an island where mainland Chinese mandarin is spoken in a traditional form and the people are ethnically Chinese it felt like an intelligent blend of Japanese and Chinese cultures.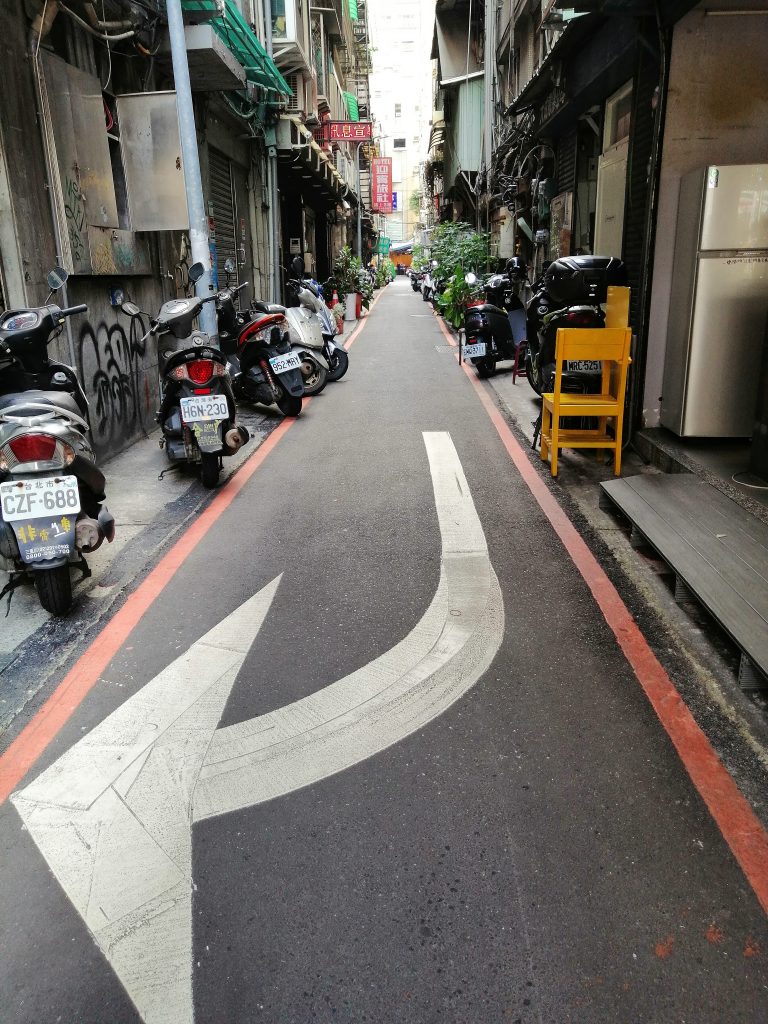 A very brief, non-political overview of Taiwan's history
Without going into the details of its politics which can probably make up a fascinating three or four hour pub debate, the island used to be under ancient Chinese rule and then later Japanese rule until 1945 where the Chinese nationalist party that had gained speed for a while had lost the war in the mainland with the Chinese Communist Party and then retreated to Taiwan which then leads to what we saw next.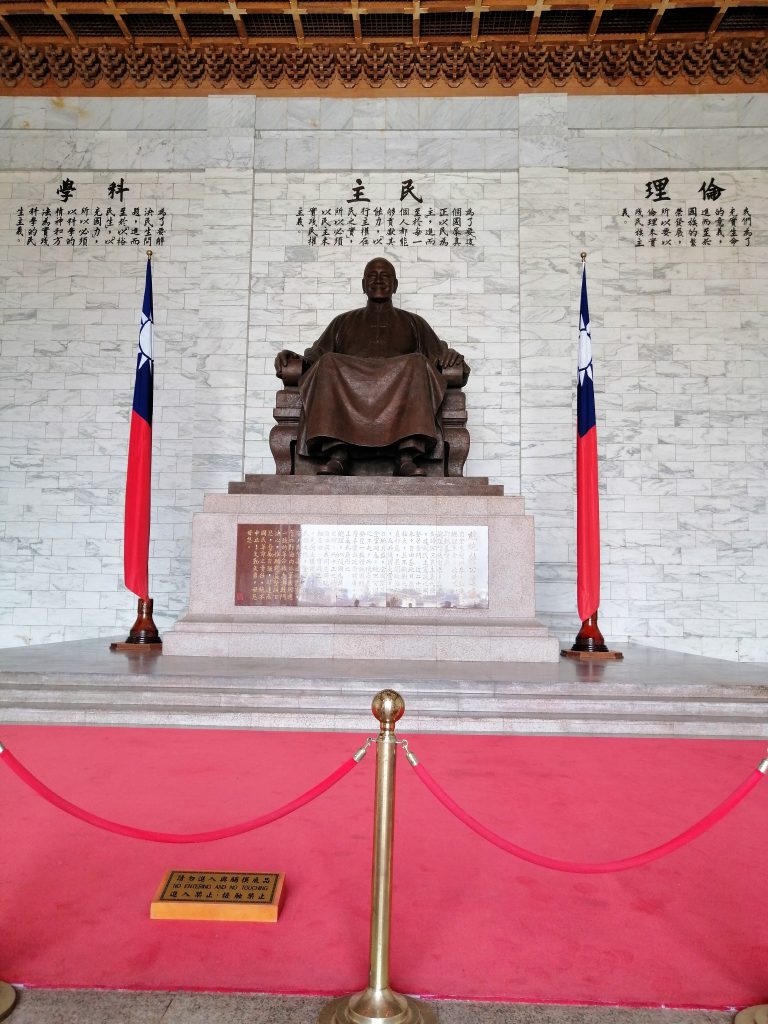 As one of the most visited historical tourism attractions in the city the Chiang Kai Shek memorial statue was housed in a pristine looking structure surrounded by an immaculate complex. Chiang Kai Shek – the man himself was the leader of the Nationalist party therefore the first president of Taiwan as well as being a revered revolutionary on the island. The route we had taken in order to get there was via the metro to Nanmen and it was located virtually outside the entrance and once there it's hard to miss it.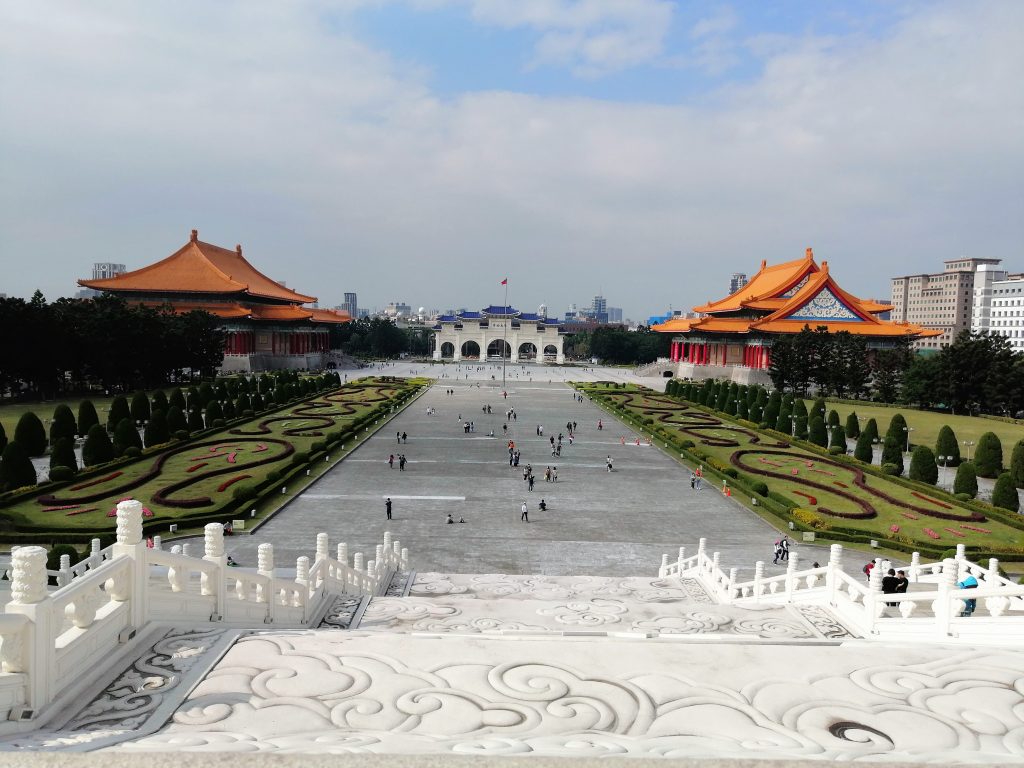 Food in Taipei
Just after this we worked up an appetite and with most areas of Taipei there was a variety of food stalls and traditional eateries all for a very reasonable price and the stars of the show when it comes to snack foods in Taipei were the steamed pork burns also known as 'Baozi' that were similar to ones in China yet ultimately different. We also tried some hand made dumplings where we had options of choosing from a variety of flavours such as tofu, cabbage and even curry flavour.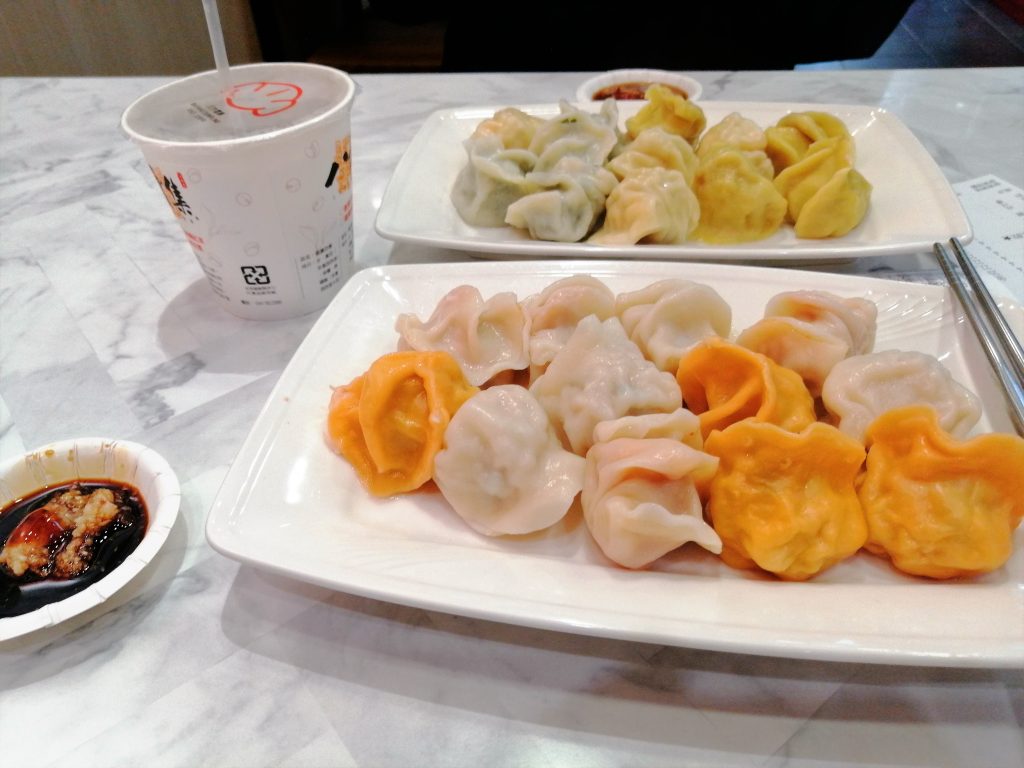 Night Markets
The granddaddy of street food however was in Shillin night market, one of a handful of food/clothing/electronic markets in Taipei and this one was a recommendation that didn't fall short. Passing the electronics section with its all purpose multi adapters and cutting edge mobile phone accessories we found the food section almost through scent. Stretching to the outside going inwards the market was packed with inciting smells and non more so than the world famous Taiwanese sausages that were served with garlic with a slightly sweet flavour compared with a Cumberland sausage for example. Fried chicken is all over the place here as well as something else that caught my eye that was an omelette stuffed with seafood with an orange sweet and sour sauce on top.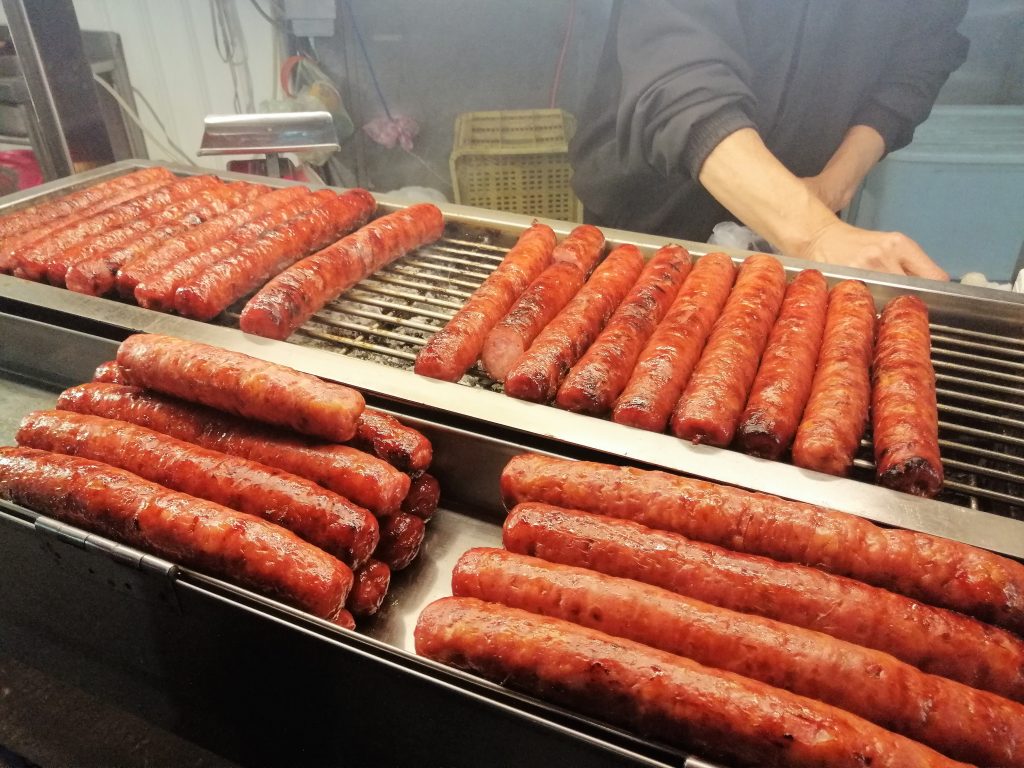 Legendary Taiwanese Bubble tea

No trip to Taipei would be complete without some bubble tea and as this is the place where it started from small beginnings to presently stretching across continents as world wide franchise chains from Los Angeles to South Africa. We tried a cold and hot variant in which traditionally it was drank cold (understandably given Taiwan's humidity) and with so many small family run stalls we took a good around and made our pick with flavours ranging from Macha to Strawberry milk to classic black milk.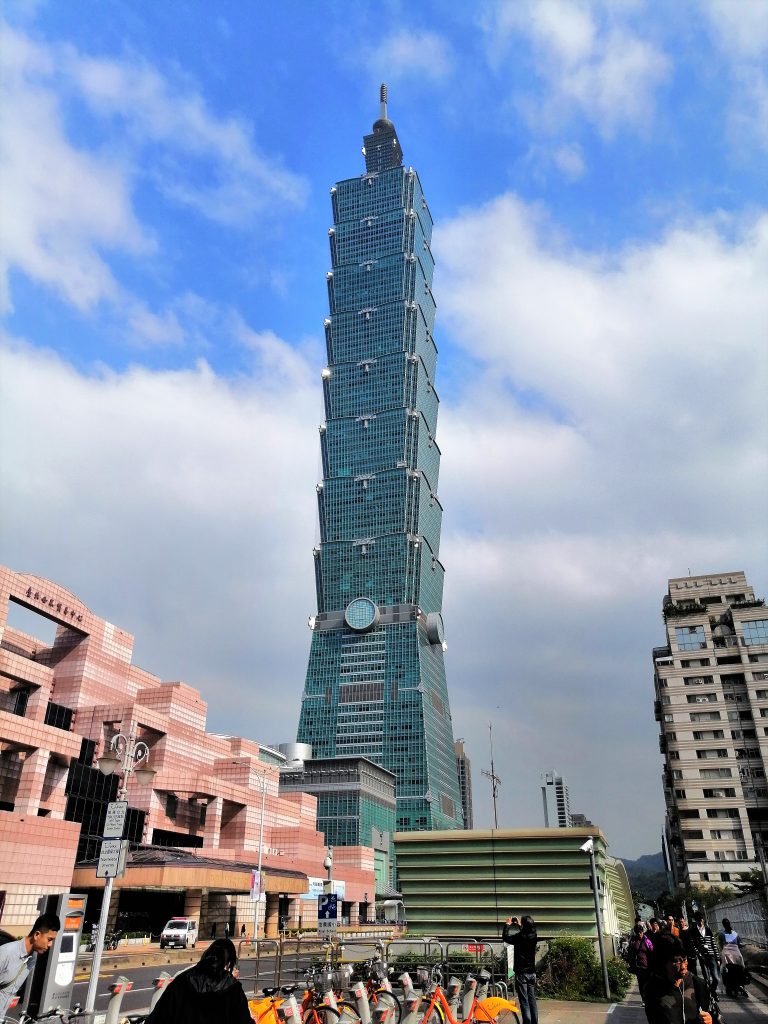 The famous Taipei 101 Skyscraper
Another highlight of the trip was the towering Taipei 101 skyscraper standing head and shoulders higher among the other buildings and visible from many corners of the city. With the design looking ironically like a stack of fast food noodle boxes and at one point in time was the world's tallest building it surely garnered a visit. Once we were in the building entering in a very corporate looking reception to where the elevator shot up at 38mph leaving us with ears that popped as if we had been on an airplane and then passing through to the top were holographic display boards of facts and figures yet the remarkable one was the spherical golden anti-earthquake system known as a 'damper'. At the top the views were a stunning panoramic cityscape of grey and green with the lush mountainsides blending into the architecture showing the vastness of Taiwan's capital.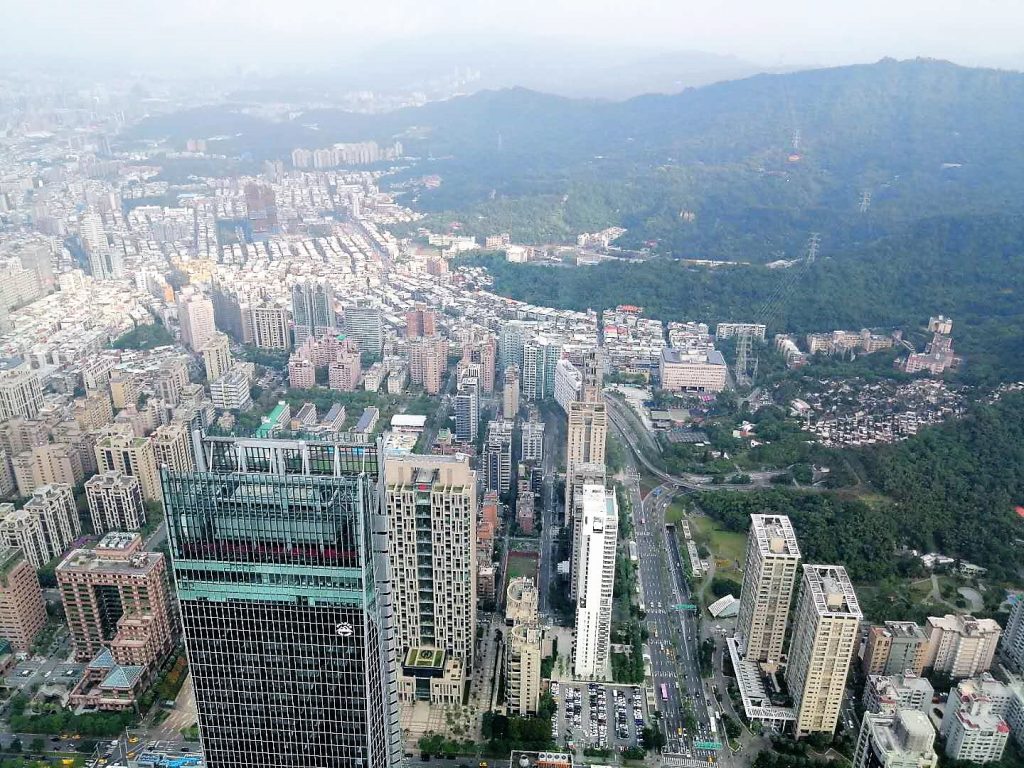 Parks in Taipei- a welcome green refuge
A little bit of greenery was in order as we ventured across the city whilst walking through a long stretch of commercialised subterranean tunnel that sold souvenirs and then carried on, eventually going past an entire stretch of subway! Once finding our route we reached Da'an forest park that was a serene oasis of green space surrounded by an urban jungle. The lake and palm trees that are surrounding the paths are teeming with wildlife including black squirrels and exotic birds whilst also spotting odd looking mosquito repellent dispensers in areas. A spot of tranquillity like this can be enough for a small break within a trip!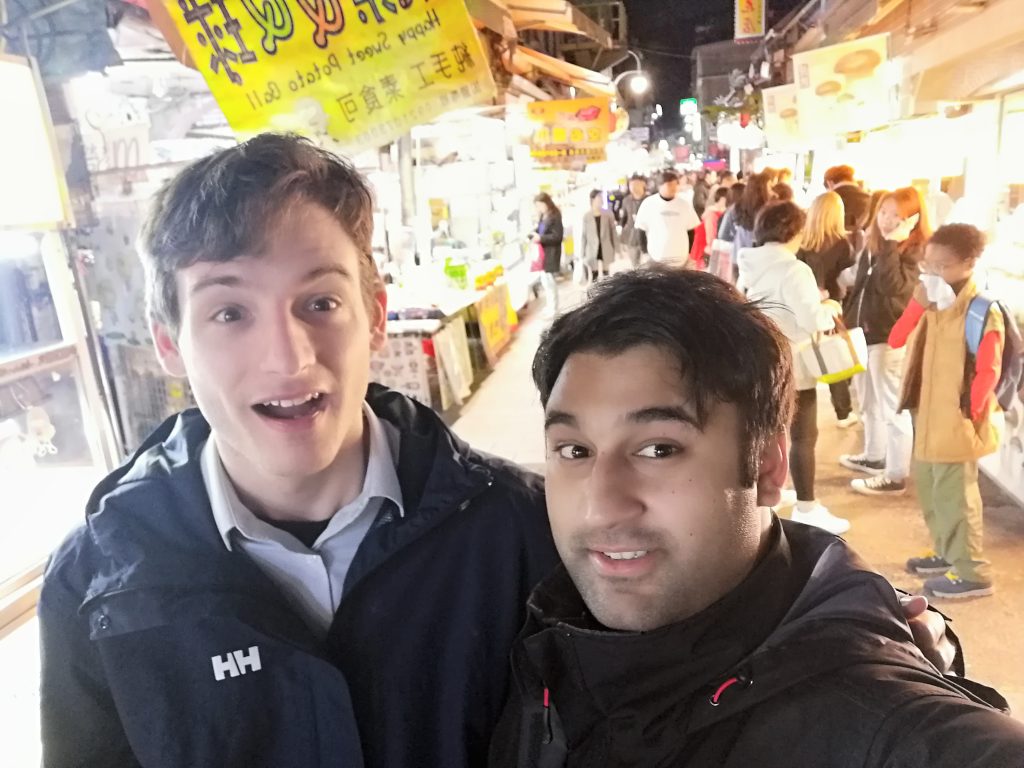 Dhiten and Ben in a night market.
Hot springs
No trip to the Taiwanese capital would be complete without a visit to the legendary hot springs. For all their differences, hot springs; 'Wenquan' in Chinese and 'Onsen' in Japanese are revered in both these proud nations. Taipei has its own hot spring area full of public and private hotspring resorts ranging from the super affordable public hot springs to 5 star resorts.
While Dhiten had to rush back to the mainland to return to teaching at Saint George English, I spent an extra couple of days in Taipei and visited the public hot springs in Beitou district. For only 40 Taiwanesedollars(around 1 English pound, or under 2 US dollars) you can go to the modest set of hot spring pools ranging from red hot, to cold. The resort used coin operated lockers situated next to the pools so its useful to remember some local coins.
The hot springs were much more modest than the lush resorts I had visited across the mainland. But were still incredibly relaxing and fun. There were a huge amount of elder locals in the hot springs and it seems an absolute paradise for retired people. Here, they can enjoy the health benefits of the volcanic water and socialise.
Dress code problem
A word of warning I picked up from the locals before going was that you need to buy their swimwear before entering. The only swimwear allowed appears to be tight fitting, single layered swimwear. Which you can buy from a shop on the resort. For what it's worth, I recommend buying them from here as they are not expensive and buying the ones from the resort guarantee them being let in.
Summary, how do we sum Taipei up
Taipei is a cultural identity all of its own. With its tropical weather, amazing food and wealth of things to see and do we strongly recommend it to all travellers interested in an exciting and new travel destination.
Interested in working in China and want to find out more? Our UK agency ensures that schools are up to top standard and provides an additional layer of protection and reassurance when negotiating issues with your Chinese school. To find out the latest vetted and quality assessed top providers in China check out nooneliterecruitment.com/teach-english-in-china.