As China battles the new strain of Coronavirus the countermeasures have influenced daily life all across the nation. Here's a selection of teachers in Chinese cities across the country and a look at their daily life under the virus prevention measures adopted by the authorities to stem the spread of the virus from its Epicenter in Wuhan city.
Aaron, Beijing. 1100 km North of Wuhan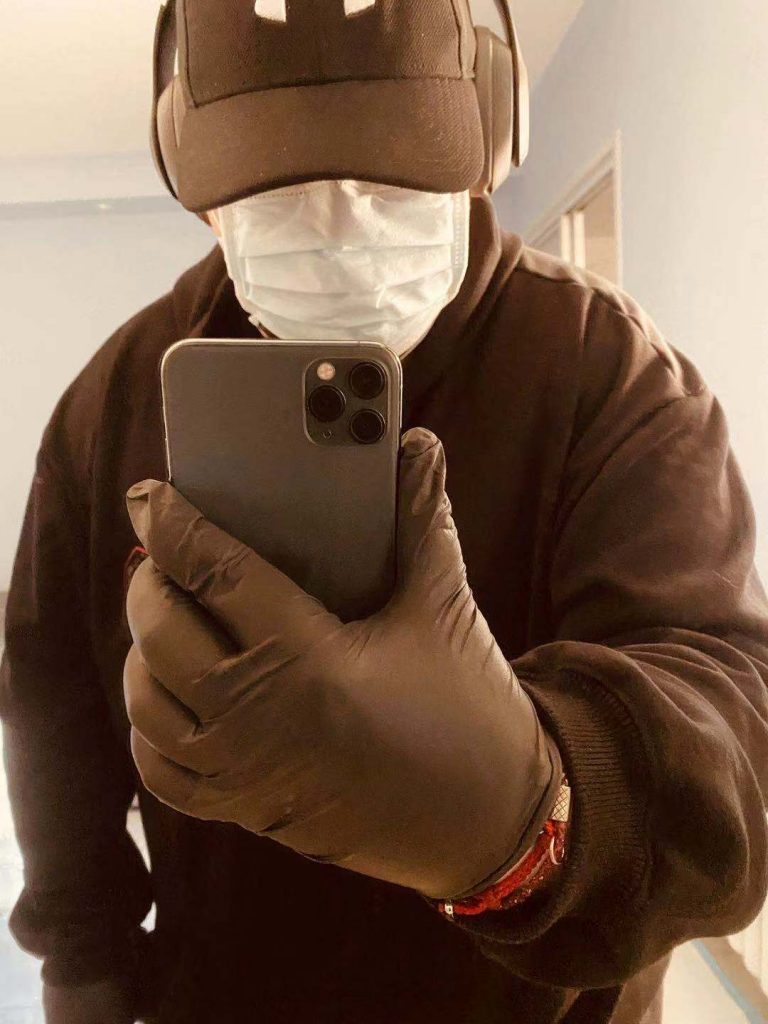 I was home in Liverpool during spring festival so I got most of my information about this deadly virus was from the British media. It created a lot of fear in my household, and my parents tried to persuade me to stay home, at least till things got settled. After reading the news in the UK and the Chinese news, and comparing them. Both were telling completely different stories. I reassured my family that the issue would be under control soon, then a few days later I was on my way.
I arrived in Beijing on 2nd February, early hours. The flight was great, and nobody seemed sick. I became alarmed when several people were taken off the plane and placed in quarantine. My guessing was they confessed that they had been in Wuhan, prior to being in the UK or had similar symptoms to that of the coronavirus. After about an hour on the plane, we were finally allowed to leave, and was greeted by numerous temperature checks, like one isn't enough.
After that, it was great! Got through security and immigration really fast. I finally arrived home and was instantly hit with jet lag, didn't sleep till 8pm the next day.
I was told by my company we were supposed to take precautionary measures to keep ourselves safe, which included staying at home, frequently clean hands, keep windows open, and wear a mask if I was to go outside. This house isolation lasted all of 1 day. I went out to the supermarket to buy some groceries. At this time I was paranoid about catching anything, so as you can see in the picture I was pretty safe from contamination. The supermarket was a mess. People were trying to take things out of other peoples trolleys, unable to wait in queues and just being rude.
One big question for me was, when I am I going back to work and what is the situation with being paid. So you can imagine, it was a very tense time. My employer First Leap, have been unquestionably professional and helpful during this time, providing reassurance and and daily updates. They notified us that we should be working from home, which meant that we would send videos to our classes, then get them to send one back and give some feedback. When you have over 20 classes, organisation can sometimes be difficult, but I had a great teaching assistant at home, as you can see in my picture, preparing classes from bed.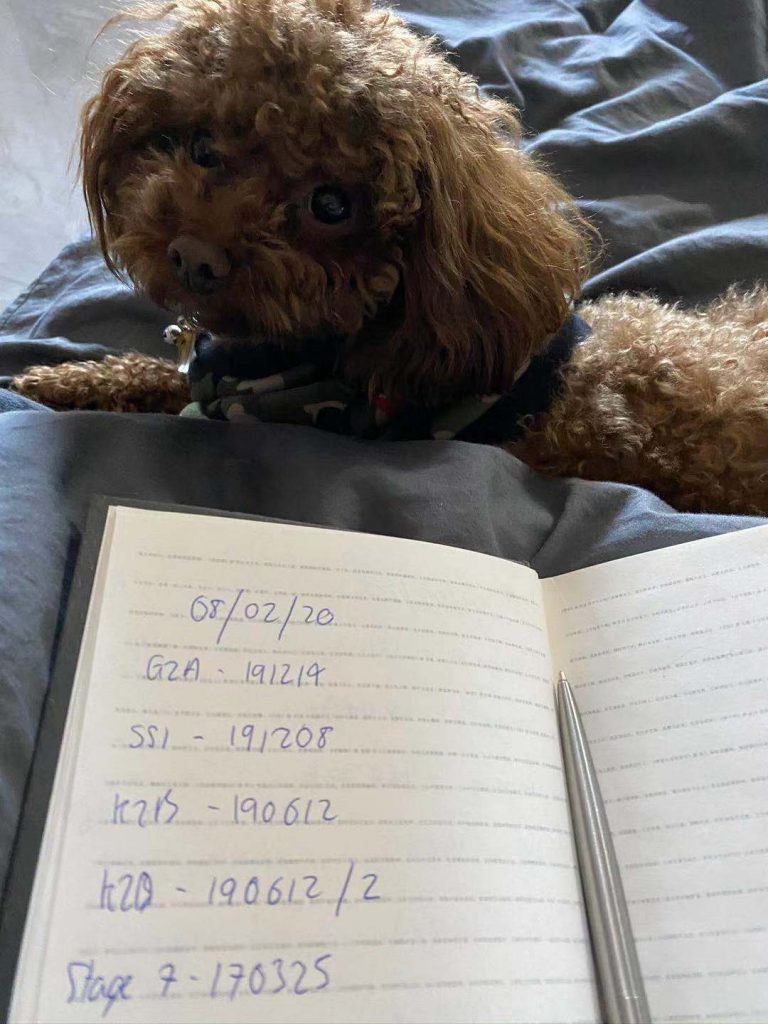 As far as day to day living goes, the first thing I do in the morning is check the daily count and figures of the virus. I take my dog for a walk, then come home and clean up and make some lunch. I will start work at 2:30 and finish at 8:30, then make dinner and relax. Life isn't that much different to what it was before, just a little more time at home.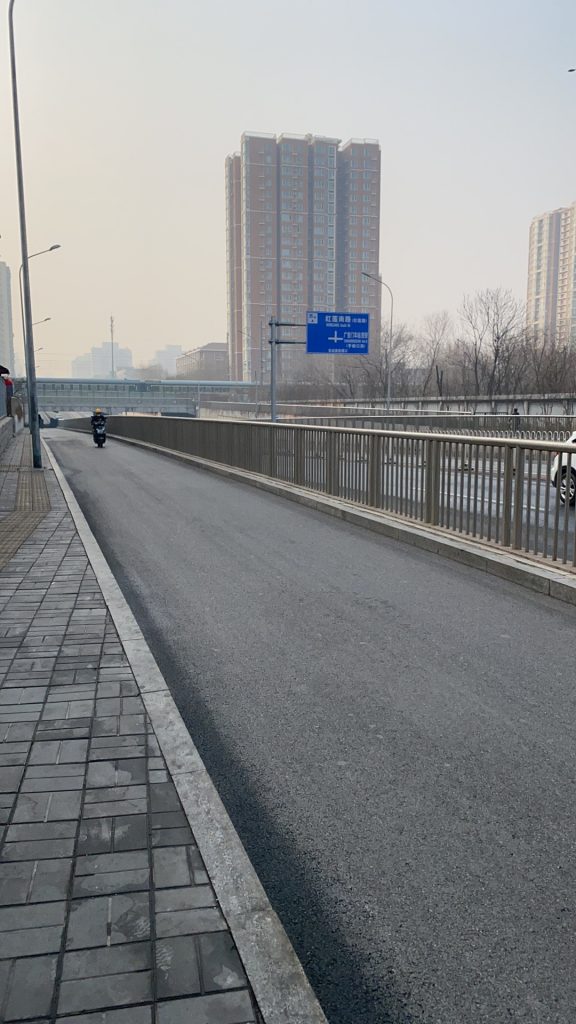 Life in Beijing is normal, just a little quieter. Everyone is doing what they should be doing, in terms of keeping clean and preventing the spread of any type of infection. I believe that they government have control and this will be over very soon.
George, Guiyang. 1000 km South West of Wuhan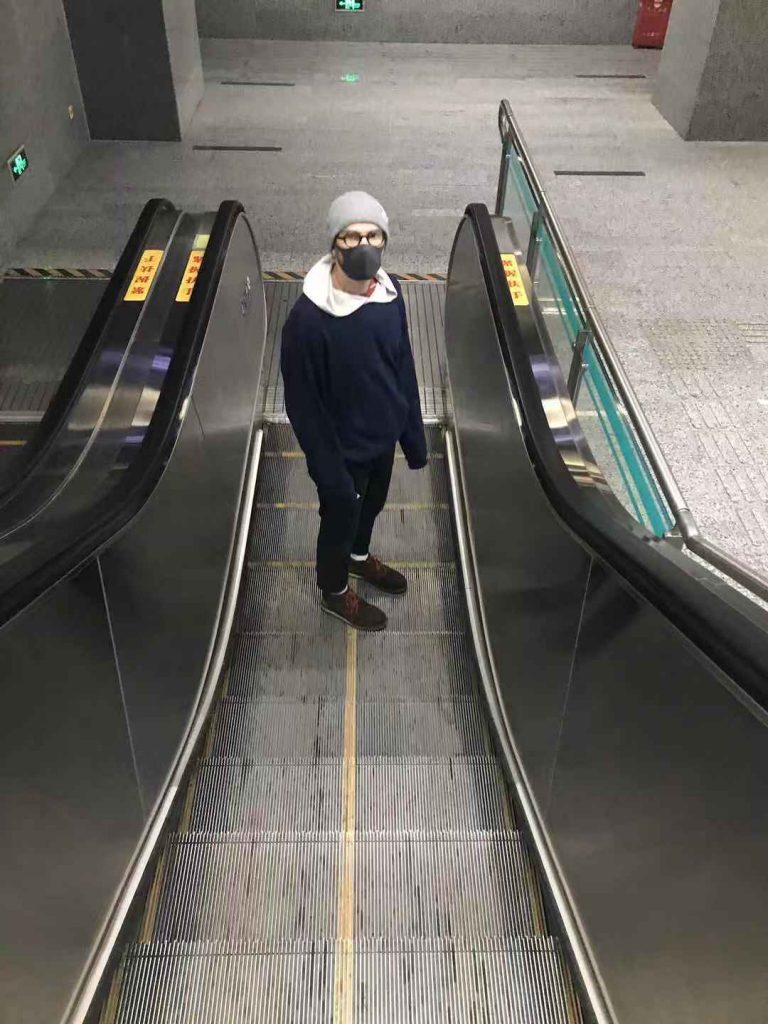 I actually came back to the UK last night, however, I was there for a few days during the outbreak and can comment. All small restaurants were closed, not all but most, which meant i was living off KFC which wasn't sustainable. Some supermarkets were open but I don't have a kitchen in my apartment so it was baozi (steamed buns) for breakfast and KFC for lunch and dinner!
Also it just didn't feel safe or reasonable to leave my apartment. There was a white tent outside my building where I had to check into and out of every time I went anywhere. I also had to have my temperature taken everywhere I went. It just wasn't very fun. The other teachers here in Guiyang were all already home because of the Spring Festival Holiday. There was one other teacher I know who didn't leave for Spring festival and ultimately quit because of the outbreak. I was only in China during this outbreak period for a few days myself because I recently went travelling South Korea for my own Spring Festival holiday.
Safa, Shanghai. 700 km East of Wuhan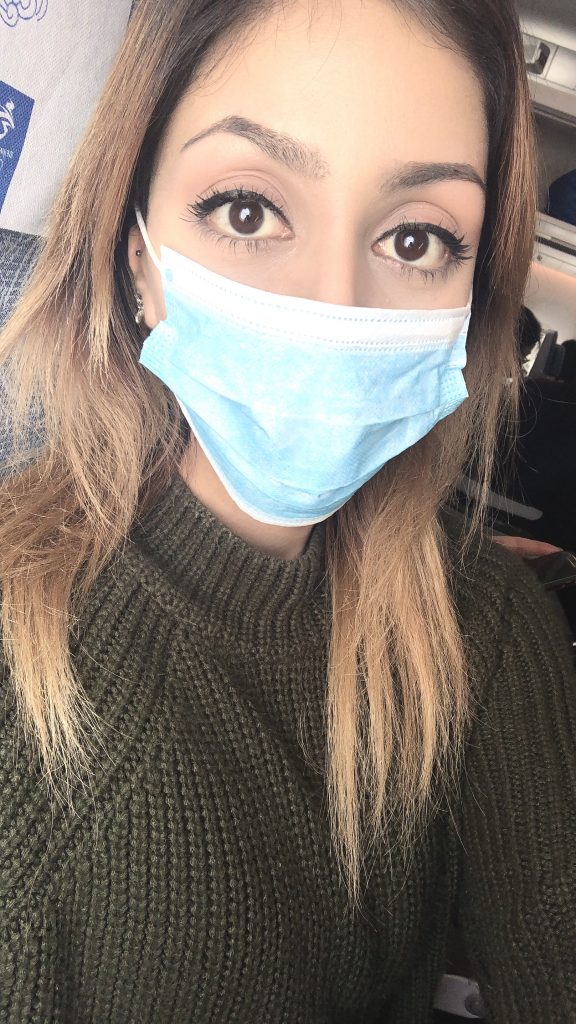 It's unfortunate what's happened to China regarding the outbreak of the coronavirus. Everyday lives are being lost, lives are being changed and the whole country isn't what it used to be.  Two weeks ago I went back home to England during the spring festival holiday. It was a struggle returning back to Shanghai due to air traffic restrictions/cancellations/suspensions, though I found a way. I've returned back only a mere 2 days ago, though I feel a drastic change in the city.
What was once a bustling metropolis, now stands a cold & empty ghost town. For the better, for the worst? It's hard to say. Myself, a chronic cocktail connoisseur and night owl has felt the night life restrictions painfully. Bars and restaurants are shut, meaning the evenings are spent stuck inside rotting away like a corpse. It's not the end all, supermarkets and 24 hour convenience stores are still open to the public – with a strict 'no mask, no entry' rule. There are even some places that request a temperature check before entering an establishment. As an international kindergarten teacher, work is being postponed until the end of the month. Now I am instructed to work from home – not the most exciting of experiences, let's leave it at that.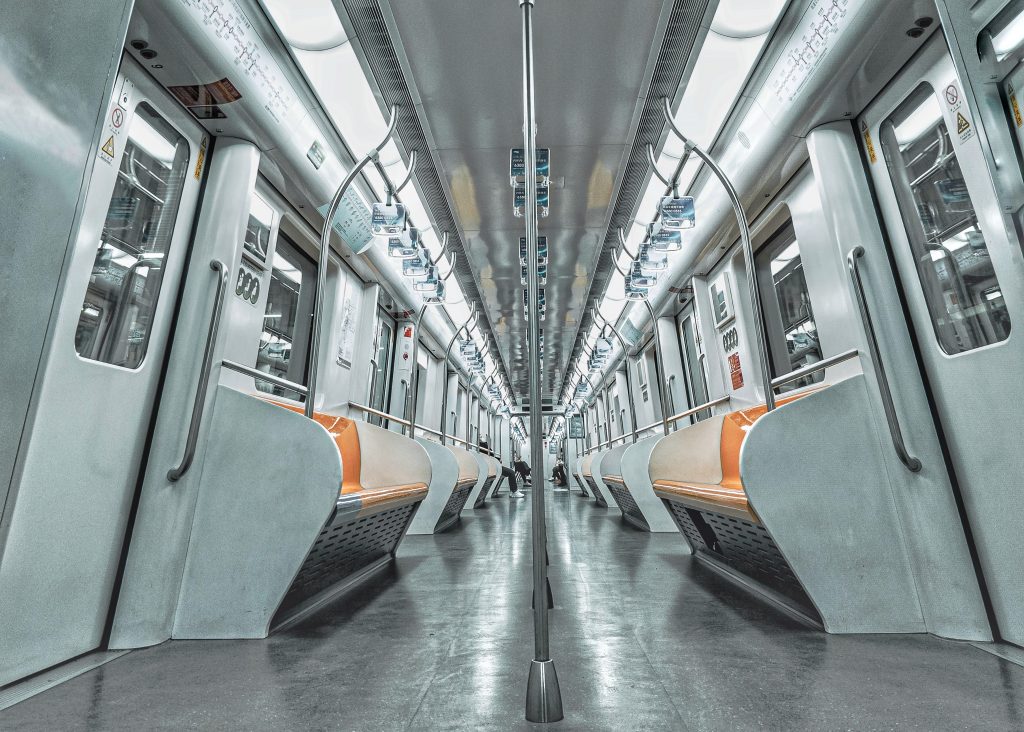 Some have compared this epidemic to a modern day resident evil. Dramatic, much. perhaps it varies city to city, province to province. I am fortunate to be in Shanghai because options are still available. For instance, I can purchase my bi-daily caffeine fix of a double espresso at my local japanese coffee shop. However I cannot enjoy it in my usual manner of lounging inside whilst listening to music. The only choice I have is to take away, which will have to suffice. Long story, short, we are in an epidemic and to ride it out we must co-exist with the minor changes/make a small sacrifice that will help give rise to sustainability in the hopefully-not-to-distant-future.
Fahad & Hasina, Nanjing. 500 km East of Wuhan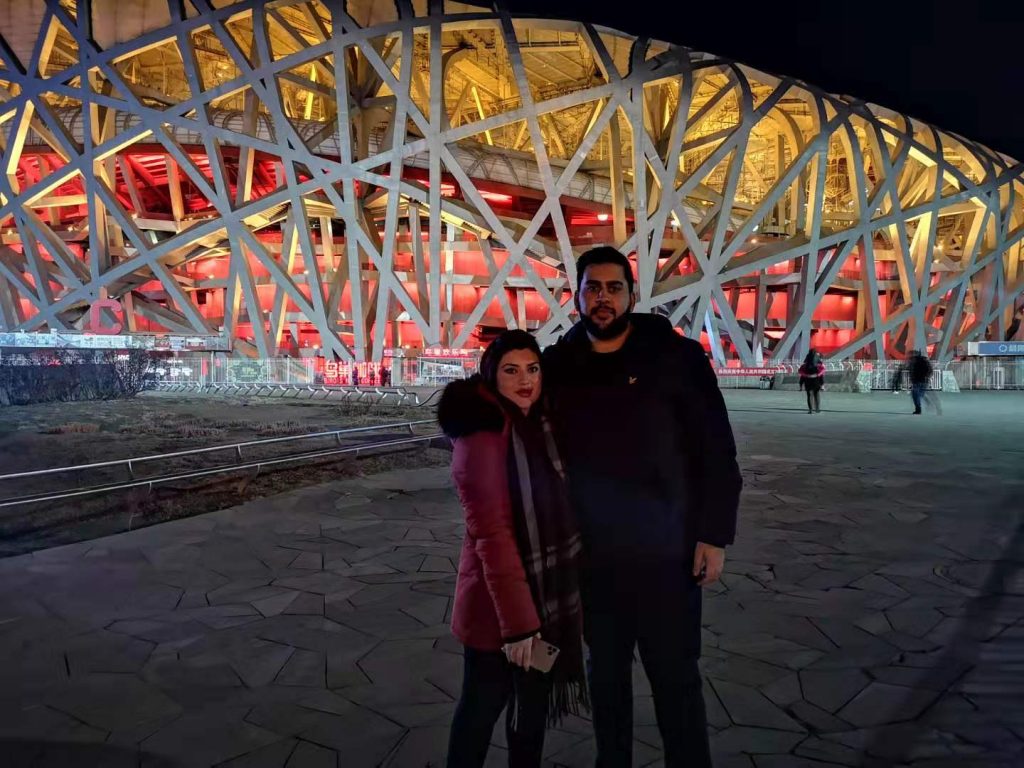 What's changed? Well, work is the main thing. The school has closed and extended the holidays in accordant with the government. So now we have been given tasks to do to work from home, such as set homework for students through wechat and give feedback on work.
School has been excellent in taking care of us, my manager came to our house and dropped off masks and ethanol to stay safe.
We have been spending our days relaxing and watching movies, and getting paid for doing it! So not too bad. The majority of shops and restaurants remain closed in Nanjing, however the supermarket and fruit and veg market have remained open so it's still been easy enough to buy supplies and ingredients to cook with. For me and Hasina it hasn't changed in that sense since we have always cooked at home since we came to China.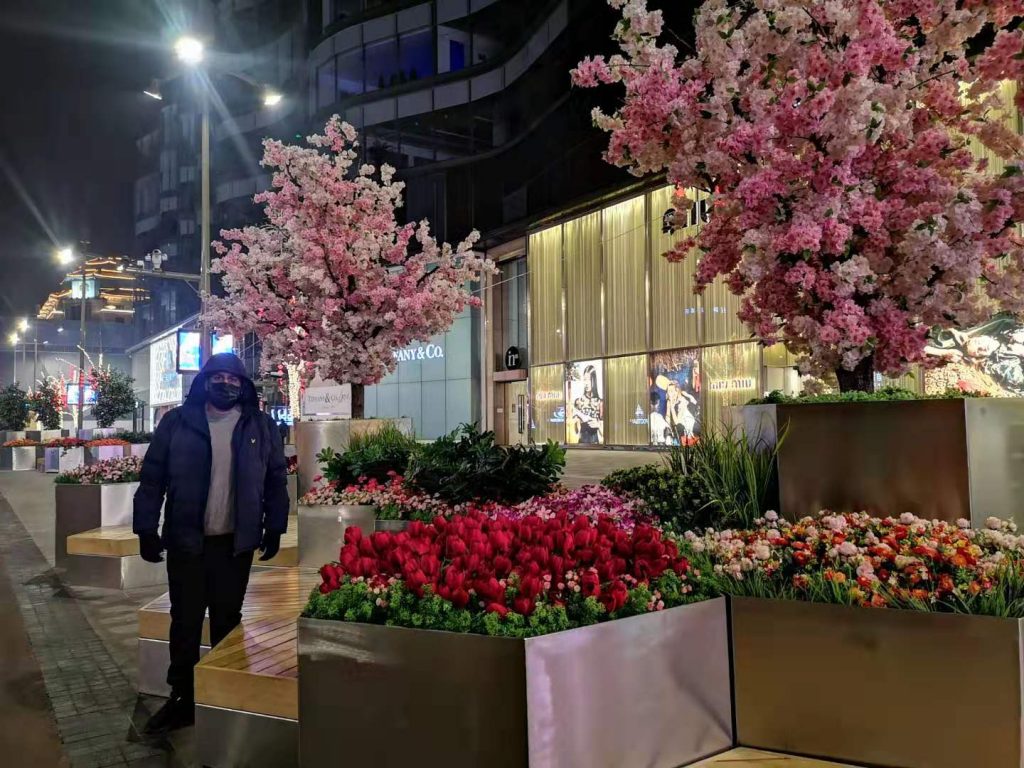 We do go for walks in our neighborhood to avoid cabin fever but always wear our masks and clean our hands with ethanol when we return.
When you go out you can see and feel how quiet everywhere is. The metro stations etc are completely dead, but I don't mind that.
Finally, I'd like to say that it definitely is reassuring that everywhere you go, whether you leave your estate, or go into a supermarket, they check your temperature. So atleast we know there's less chance of people walking around carrying the virus.
The most difficult part of this whole thing is that everyone back home constantly worries a lot and tells us to return home. But we are here to stay and wouldn't just up and leave unless forced to do so. Yes things are different now than they were, but not impossible.
PS. I spend a lot of time just browsing the web, VPN still works, watching movies and just relaxing.
An optimistic feel for the future
People all over China are having there daily lives impacted by the counter measures for combatting the new strain of Coronavirus. Although a challenge for the nation, there seems a persistent and positive vibe across China that the bold measures against the virus are working and the local authorities and the Chinese people and expat community have risen to the challenge and are working well together to do their part and control this virus as quickly as possible. Our thoughts go out to everyone in China playing there part to battle the outbreak.
Interested in working in China and want to find out more? Our UK agency ensures that schools are up to top standard and provides an additional layer of protection and reassurance when negotiating issues with your Chinese school. To find out the latest vetted and quality assessed top providers in China check out nooneliterecruitment.com/teach-english-in-china.